I did play around for the location of the rail at first and it actually looks the best where it is... In fact my initial thought was to have it back further.
I'm also making a couple of attachments for this gun including my homemade X27 Flash Beam Cannon that temporarily hinders peoples vision in night games and a homemade 25mm grenade launcher attachment shown below:
25mm Grenade Launcher with different barrel attachments for different gameplay.

With CQB Barrel:
With Long Range Barrel: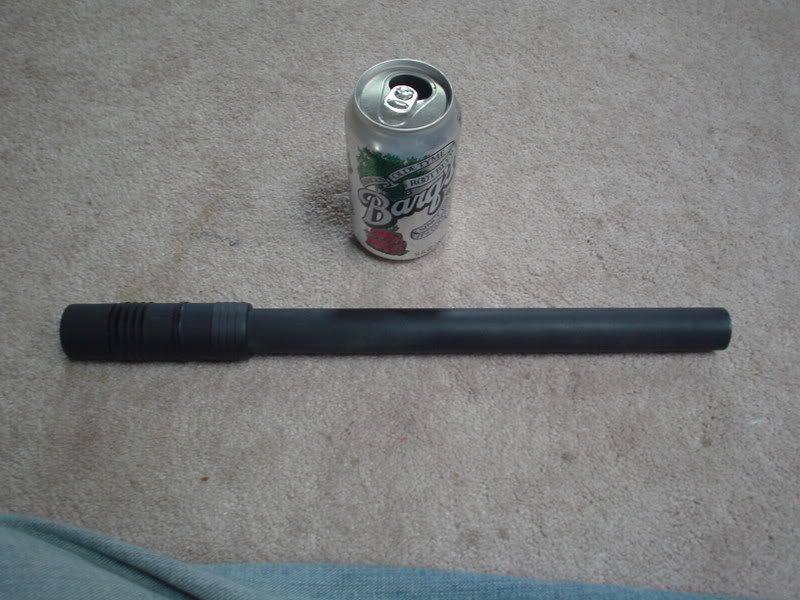 A pic showing the Barrel differences compared next to a Barqs i was drinkin: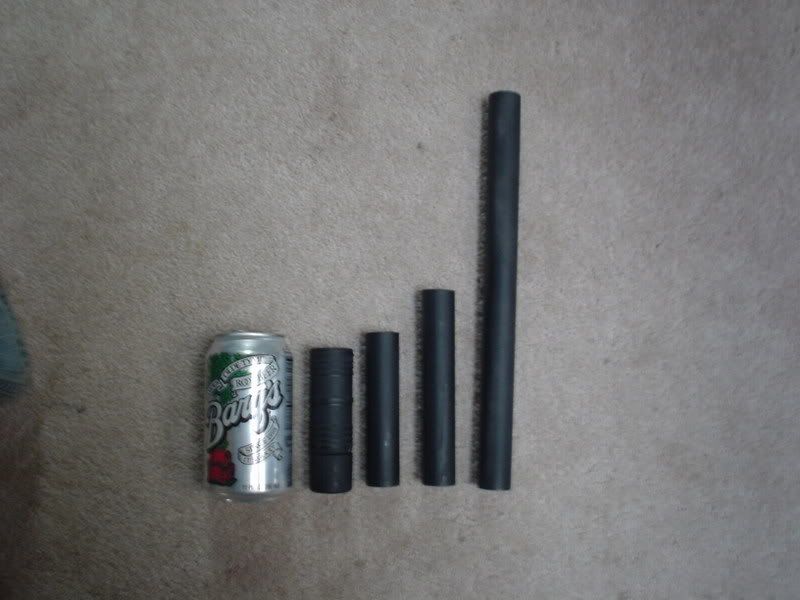 So the flash cannon and the grenade launcher will be attached as well as a laser pointer. I plan on adding a rail on the side and bottom of the gun as well.