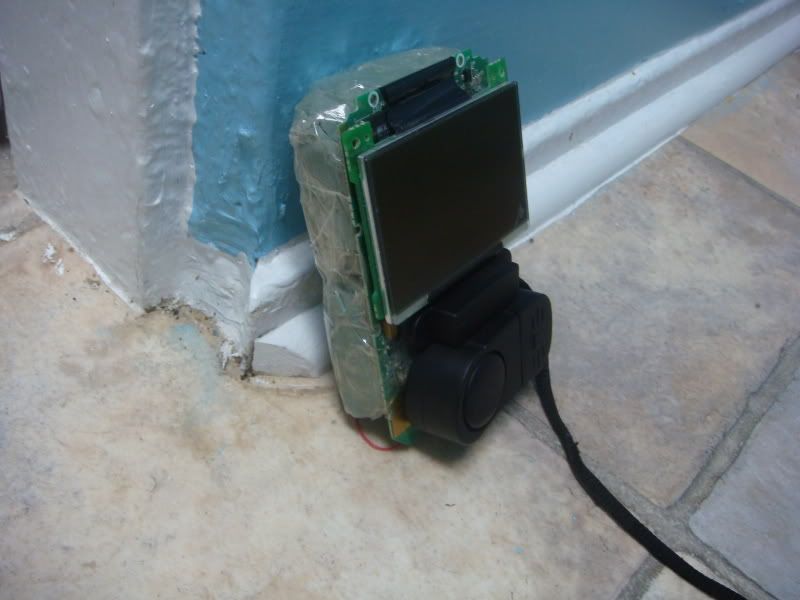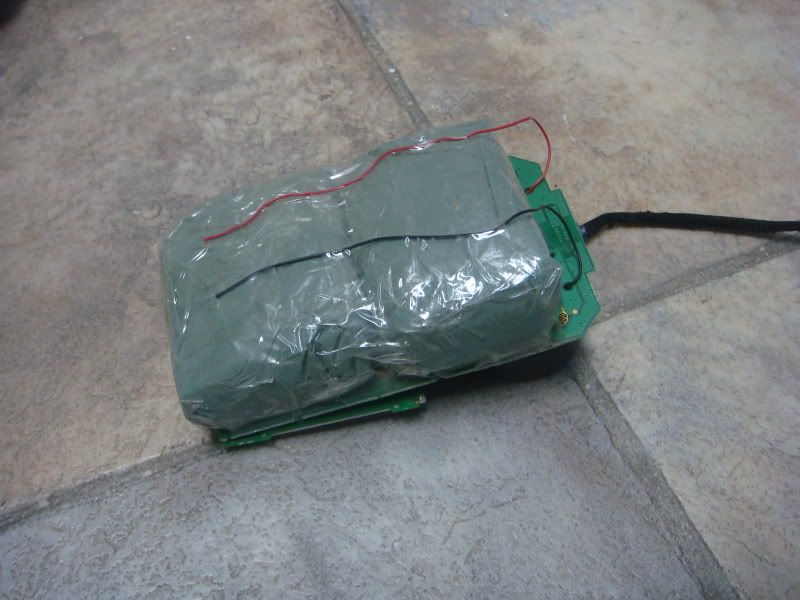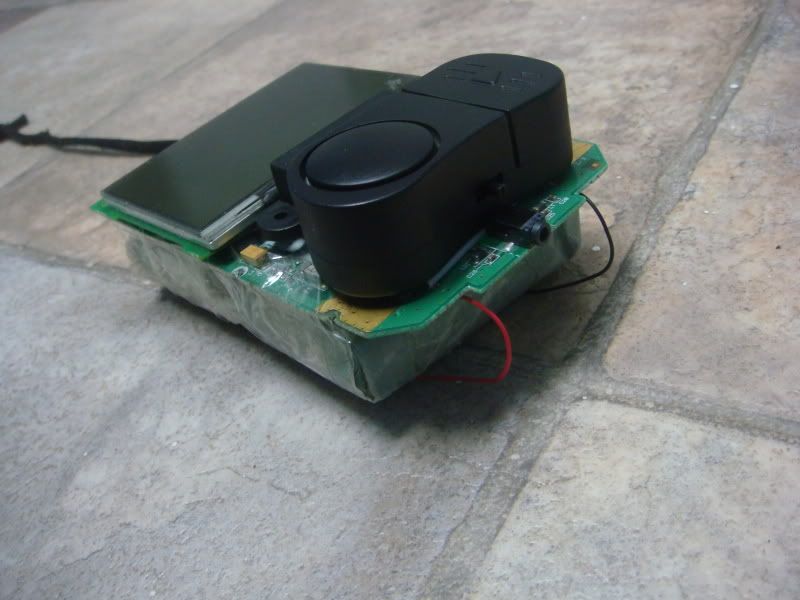 VIDEO:
[youtube]http://www.youtube.com/watch?v=GMG_fix0DRo&fmt=18[/youtube]
Make sure to turn up the volume on the video.
Right now it just emits a noise when the two contacts are broken... but I play on hooking up a relay and have it control a sprinkler valve. It will shoot BBs. But for right now it works as a good little trap to alert me of the enemies location.