Hey guys, a couple of my friends are having an Asthetics contest to see who can make the most aesthetically pleasing gun. The gun was originally something else and Its up to you guys to guess what it originally was!
The whole gun is made out of plastic and epoxy putty. The barrels are made to look like worn metal and the grip is supposed to look like wood. All additional bodywork and paint was done by me. It does break open and you can load real 12 gauge shotgun shells into it. It also ejects them out.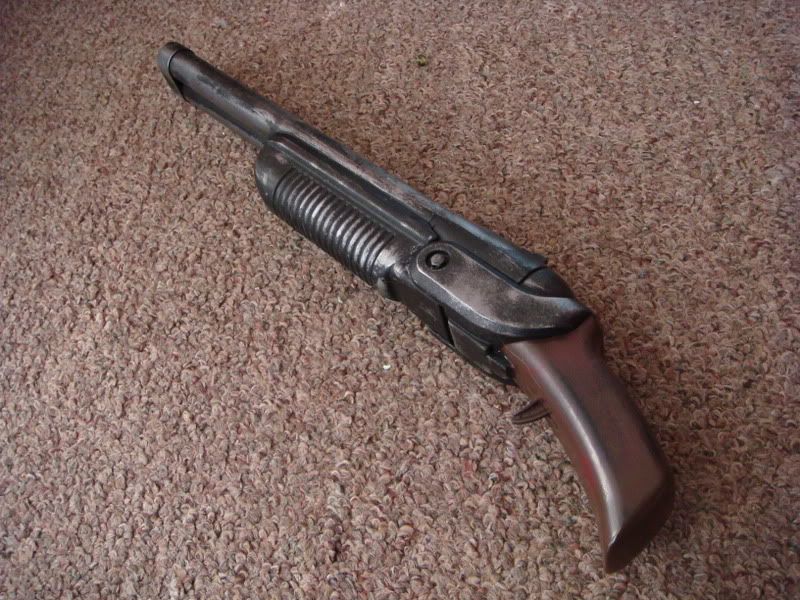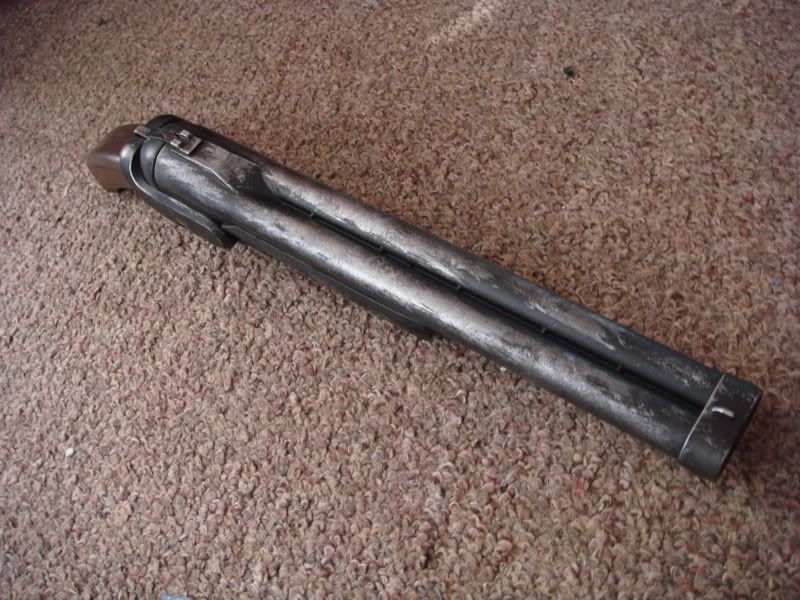 Note: It is just a showcase shotgun and not an actual firing weapon. It will be used in an airsoft match which theme is a zombie infestation but not as an actual firing weapon.