Just finished my first fully portable strafer, which I intend to use as an airsoft flamethrower.
Runs off regulated CO2 and uses a machined nylon vortex block.
I still have a little asthetic work to do on the backpack, but other than that, it shoots great, so Im happy.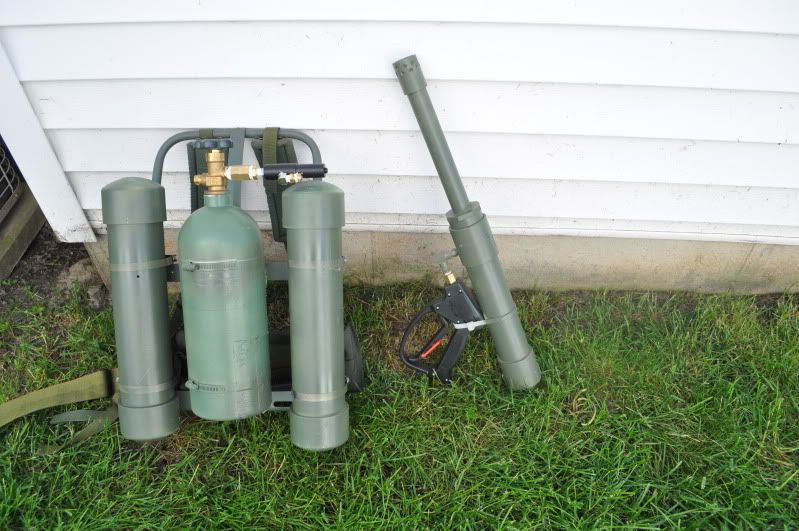 Fully assembled (with hose) pictures soon, as well as a demo video hopefully.