Hi everyone, this is a project I've been working on for a while, on and off.
It's a really simple concept, it's essentially a ball-detent type bbmg except I used windshield washer hose as the "valve." The hose is extremely easy to work with, and reliably holds bb's to about 100 psi before letting go. Overall, I am very pleased with the windshield washer hose and it's delayed fire effect, because it greatly lowers the ROF compared to a normal BBMG and simultaneously increases the power of each shot. It also conserves air.
The ball valve at the back is used to ease reloading (I put about 50-100 bb's in at a time), the blowgun is the trigger, and the small valve below the blowgun is used to fine-tune the airflow into the gun, and therefore the rate of fire. The power stays the same regardless of airflow due to the windshield washer hose.
I've made one iteration of this gun already, but the goal behind this one was to make a gun that was aesthetically pleasing and ergonomic. The stock is made of two poplar planks that I inletted with a chisel and a Dremel tool. The two sides are held together with 5mm bolts so I can easily tear down the gun to service it (though with the only moving part being the bb's, there isn't much to service).
The gun functions very well, and is a blast to shoot, though it does have issues with feeding consistently. I think it was a mistake to route the air through the bb chamber as I did, as bb's tend to either not feed, or group around the outlet in such numbers as to jam the entire gun. The gun works flawlessy when shooting upwards (so bb's naturally roll backwards and don't jam), but often jams when pointed downwards. I'm considering some solutions, but would love some (easy?) suggestions.
Here are some pictures, a video of it firing is coming along soon!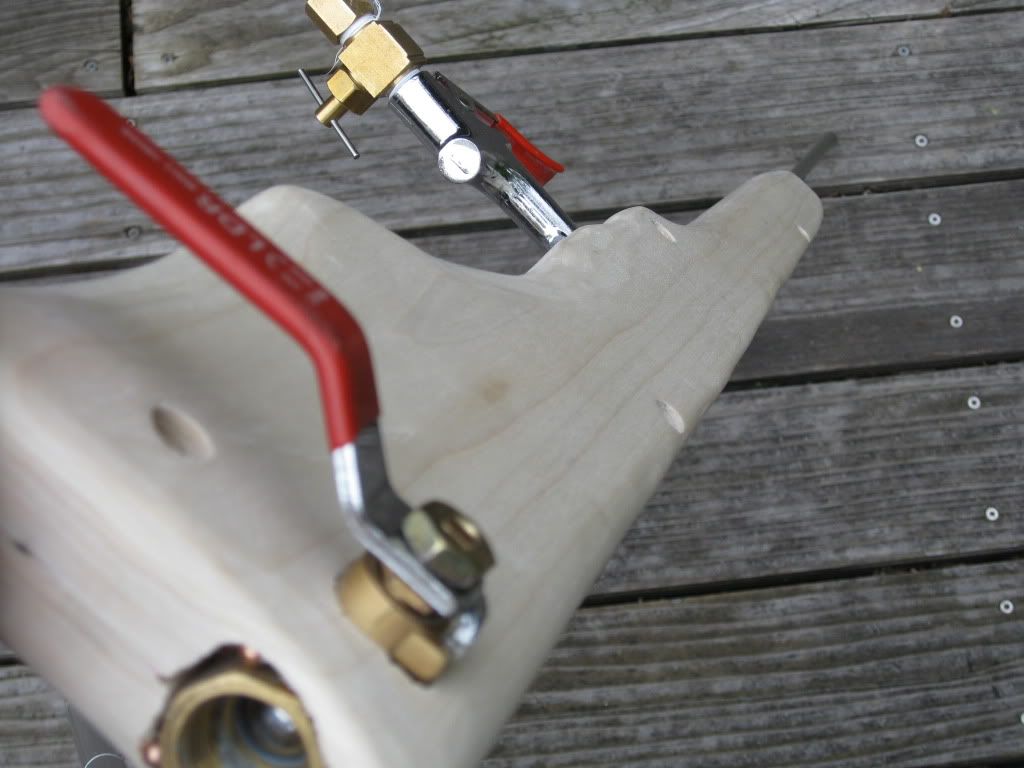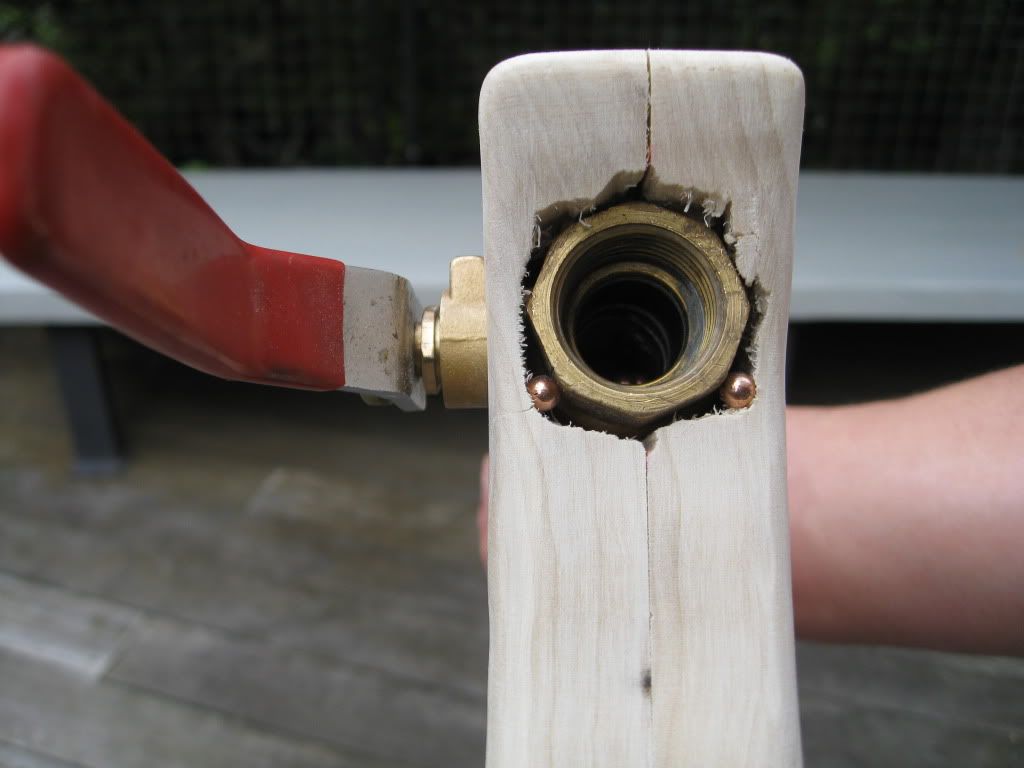 Internals: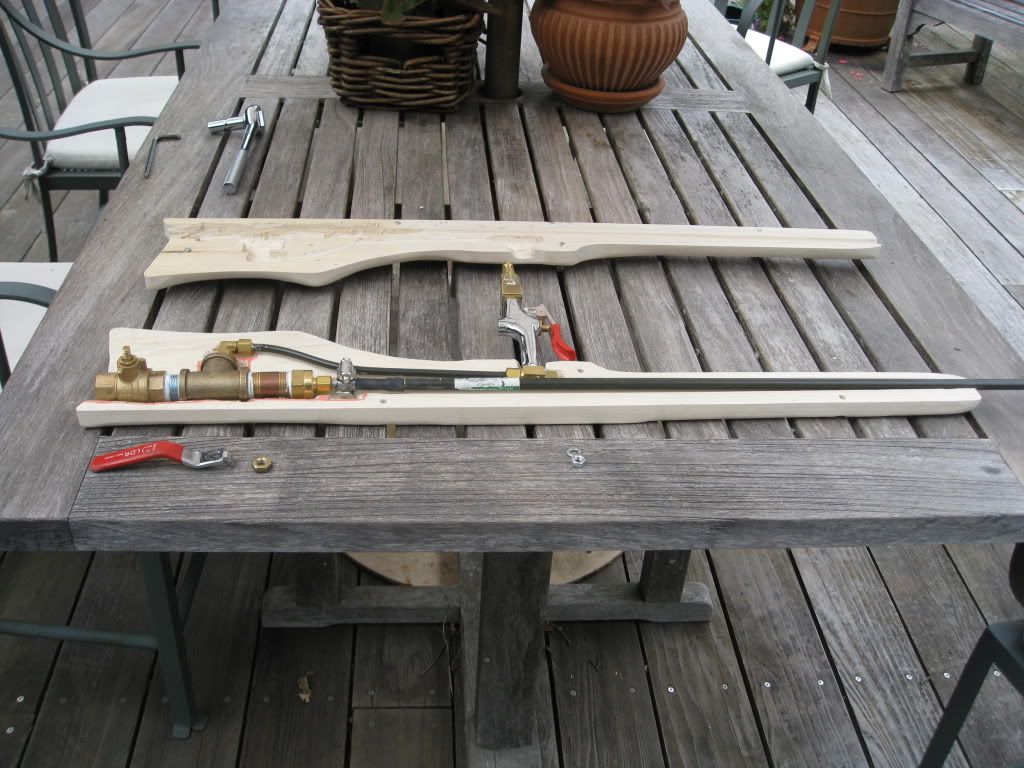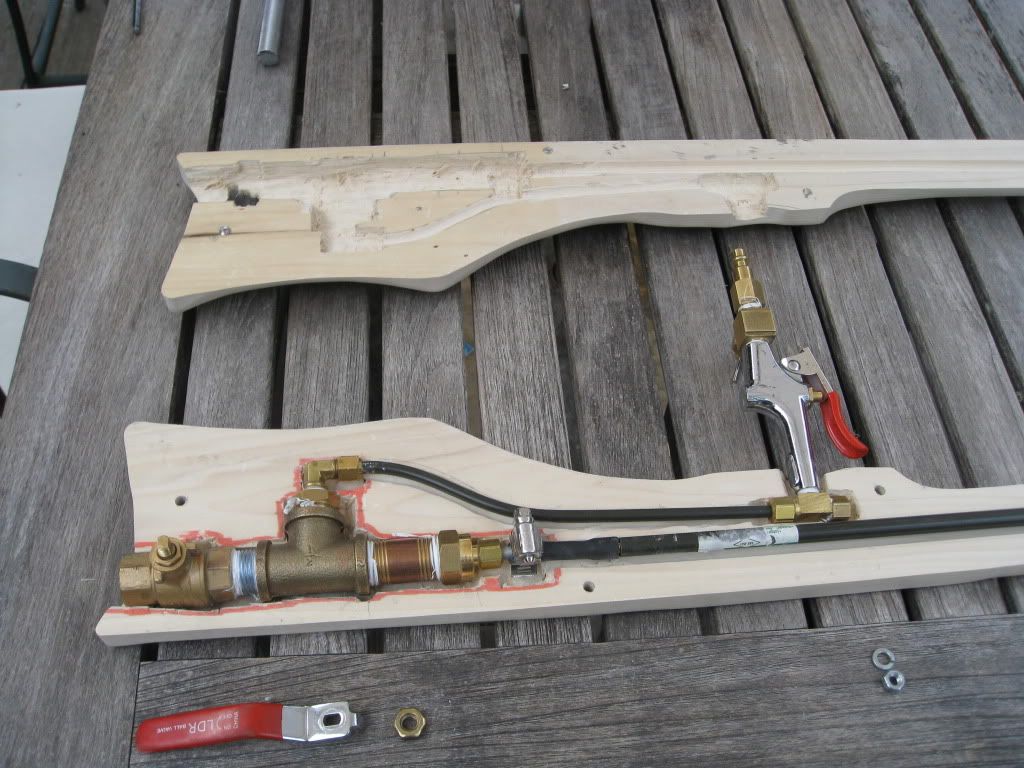 The windshield washer hose: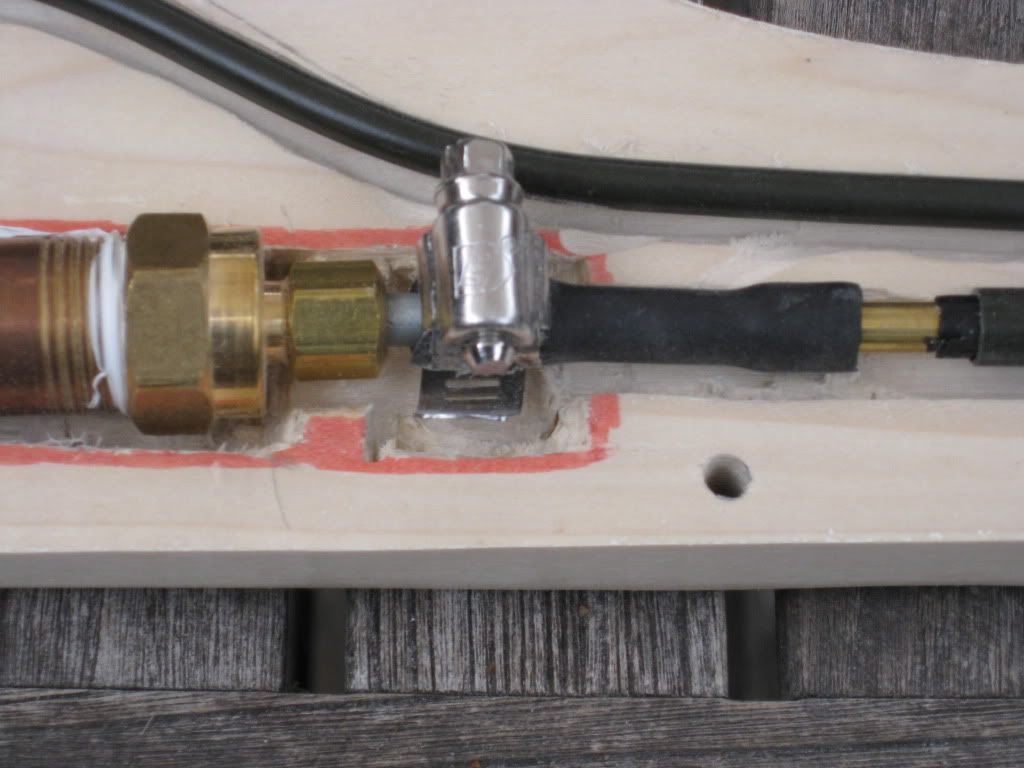 Not amazing, but not too bad either: