Edit, I know it doesn't look good, but I assure you it looks alot better.
This is ready for the next skirmish I can go to. Have fun looking at the pictures. You should be able to figure out how it works...
Operating pressure, 100-200 psi.
Rate of fire, varies from 0-100. It depends on the air flow.
FPS, no clue, but I will update when I find out.
3/4" cap.
1/8" PEX tubing barrel, a nice fit for bbs, tight enough for me to use lung power to shoot them across my yard.
Piccys.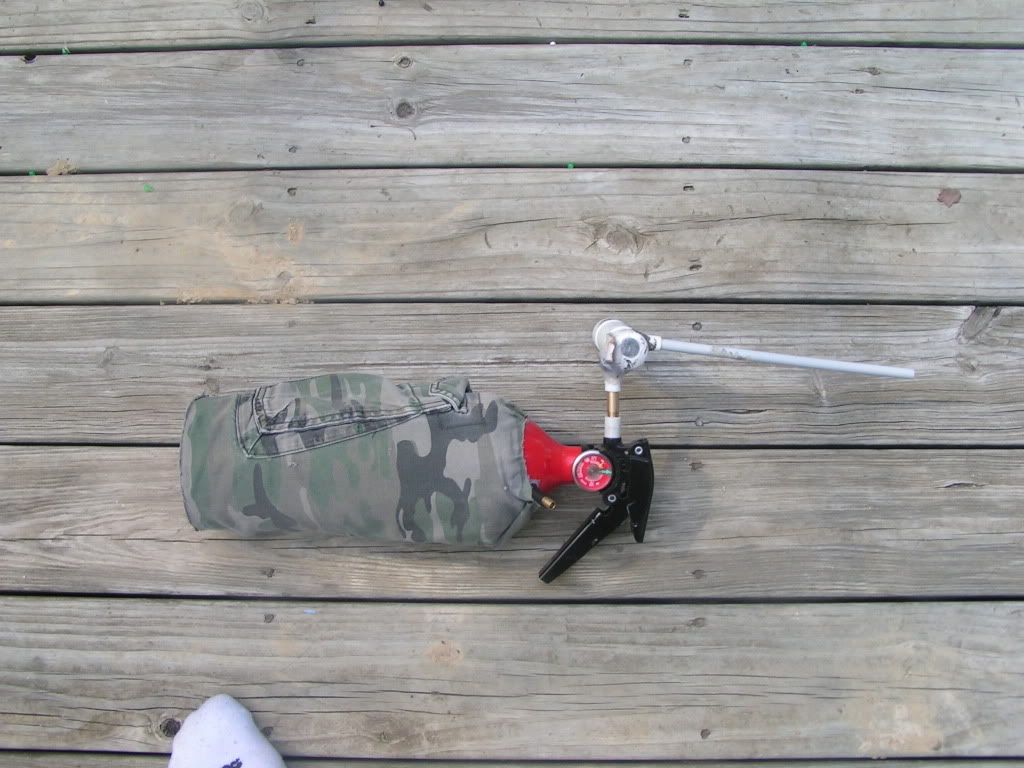 Jsr, the toe is for you.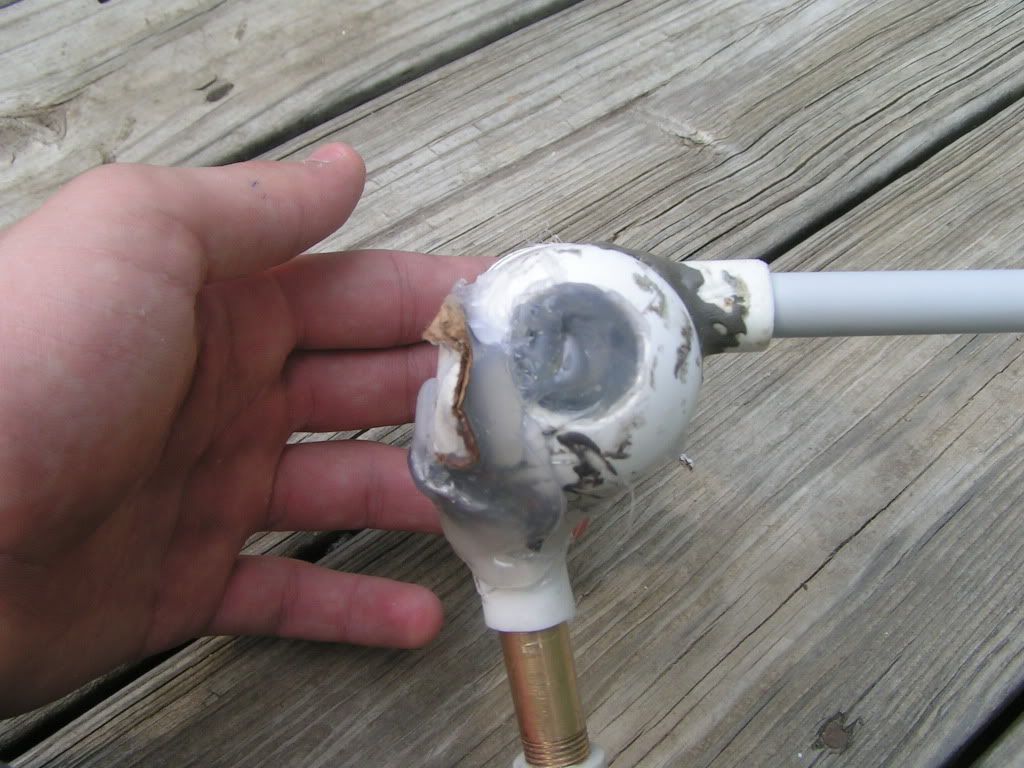 I know it looks horrible, but it works.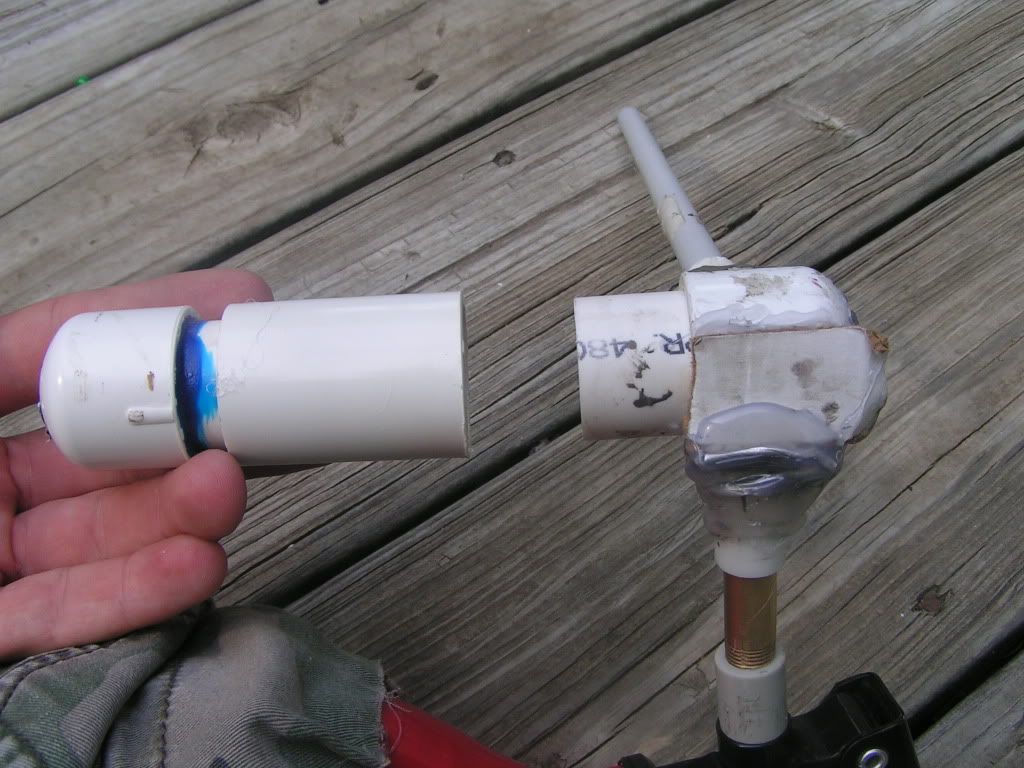 Magazine pulled out.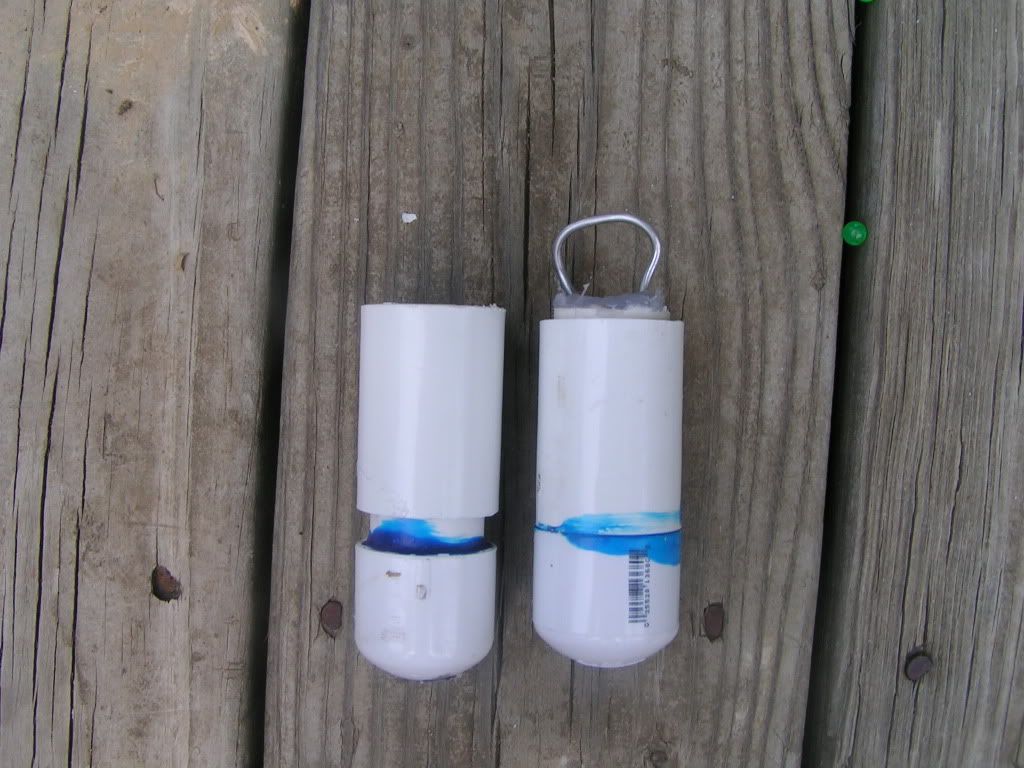 The main mag and the spare.
I hope you enjoyed looking at these! I will hopefully get a uzi body for it, and a co2 regulator and the whole 9 yards to make this worth the effort put into it. I spent maybe 32 hours on it (yeah I know its alot but hot glue and epoxy and jb weld take ages, plus experimented...)