This is digging back into the old days of mine and thursto's airsoft life, and this is a quality gun, very cheap but works well. We use these if were in an airsoft skirmish and either run out of ammo or have no air left.
It costs $2.50 AUD for 2 cap guns, they transform into BB guns with no mods at all. except ripping the orange cap off.
Here are some pics of how to load it. A video might be coming up tomorow.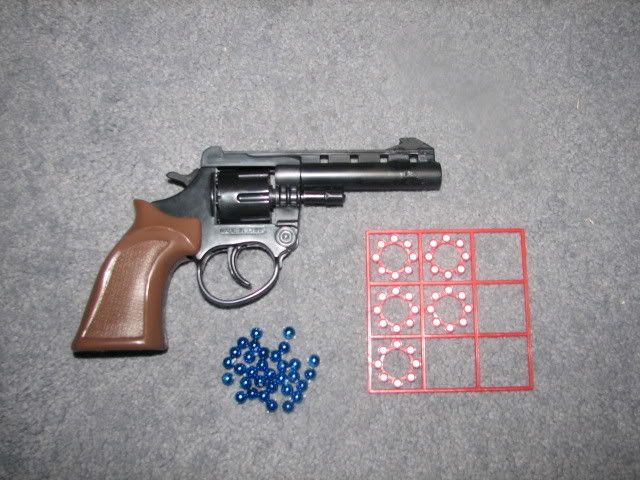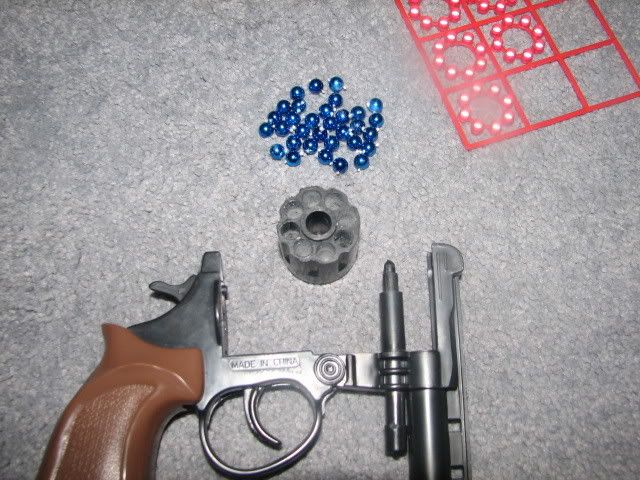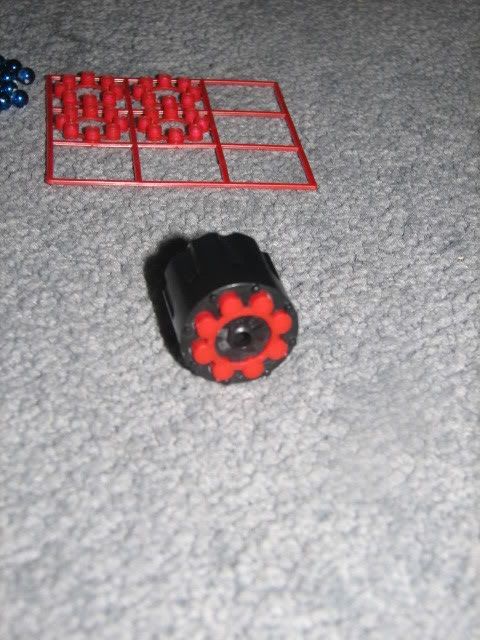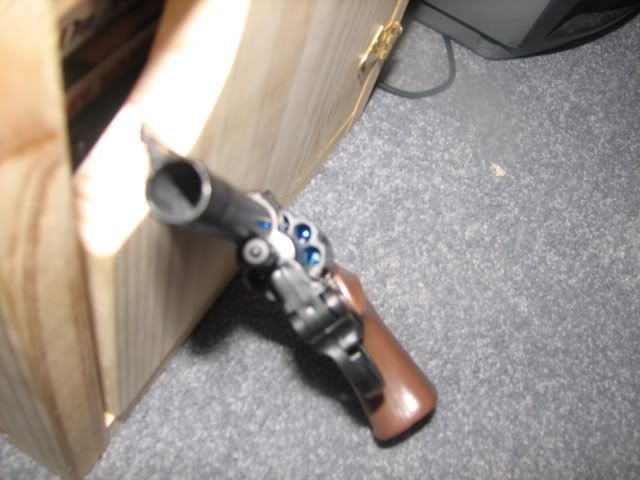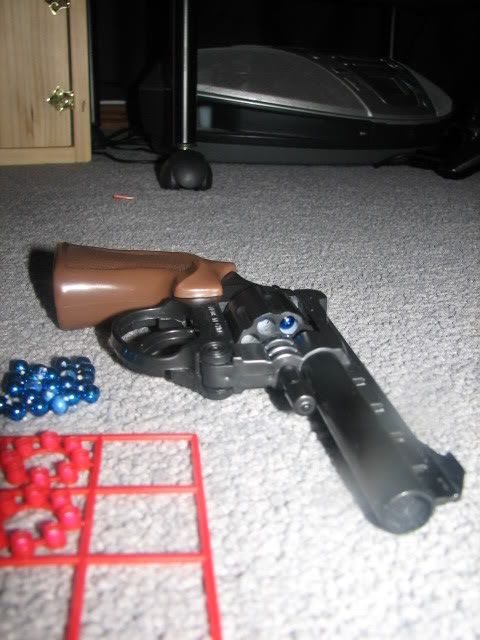 That is how you load it. To shoot you jsut pull the trigger.
There is another of our ghetto guns, that we have been forced to use down here in Aus because our laws are SO GOD DAMN STRICT.