Well, it's official. Airgunning has now become as much of a hobby to me as spudgunning is. I don't find this a bad thing, though, as the two are pretty much mutually related.
Anywho, my Crosman carbine isn't even done, and I'm already looking at a new gun.
I plan to get a Crosman 2260 rifle. I've never owned a CO<sub>2</sub> gun before in my life, (aside from paintball guns), and I'm pretty much open to see what it does. I plan to get the base model, install a blued-steel breech on it, and a 3-9X40 scope. I'm able to hit 2-liters at around 100 yards with my multi-pump Benji, so I'm interested to see what a slightly more consistent gun can do.
Here's a picture of the base gun.
<div align="center">
</div>
Another interesting thing I might like to do with it is give the stock a rainbowish finish. I'm thinking of a design somewhere between these two pictures below.
<div align="center">
</div>
<div align="center">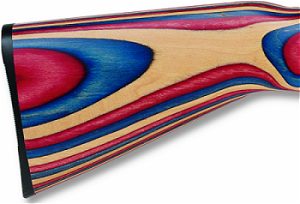 </div>
Probably will be a while, though. I need money.