Since i cant get my hands on any airsoft guns, i've decided to create my own for skirmishes between my friends and i.
This gun is extremely simple, i was just wondering about the approx. power it'll be able to have.
My recent thoughts lead me to using copper as the air chamber. 1/2 inch and 23 inches.
I'll be describing the plan from chamber, to joints, and then to trigger and finally barrel.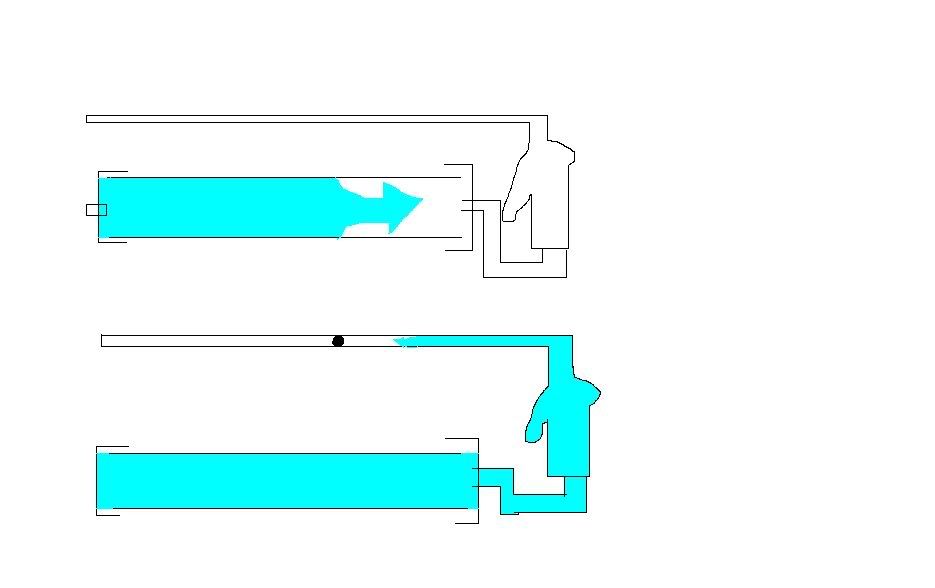 The airchamber, as i've stated before, is 1/2 inch and 23 inches. Type L copper, NSF-61. I'll be pressurising this to about 150 PSI. End cap will be drilled to fit a shrader valve which is also epoxy onto a nipple.
Nipple will then be screwed into the copper end cap.
Three 90 elbows will then be EXPOXIED together(end cap will also be epoxied) to reach the blow gun. Last elbow-which links to the blowgun-, will have an end cap on it, which will be drilled to adapt a nipple from the end cap to the blowgun.
Blowgun will act as the trigger-Will be modified later if insignificant power is found-
Blowgun is then linked to a 90 brass elbow (1/4 to 1/4 FEMALExMALE), which is linked to a reducing hex nipple (3/8 to 1/4).
Finally, the barrel is 6mm and will have a union cap w/ seal connecting it to the nipple.
I'll probably be expecting 3-5 shots or even more per charge.
If any improving modifications could be stated, please do
Thanks