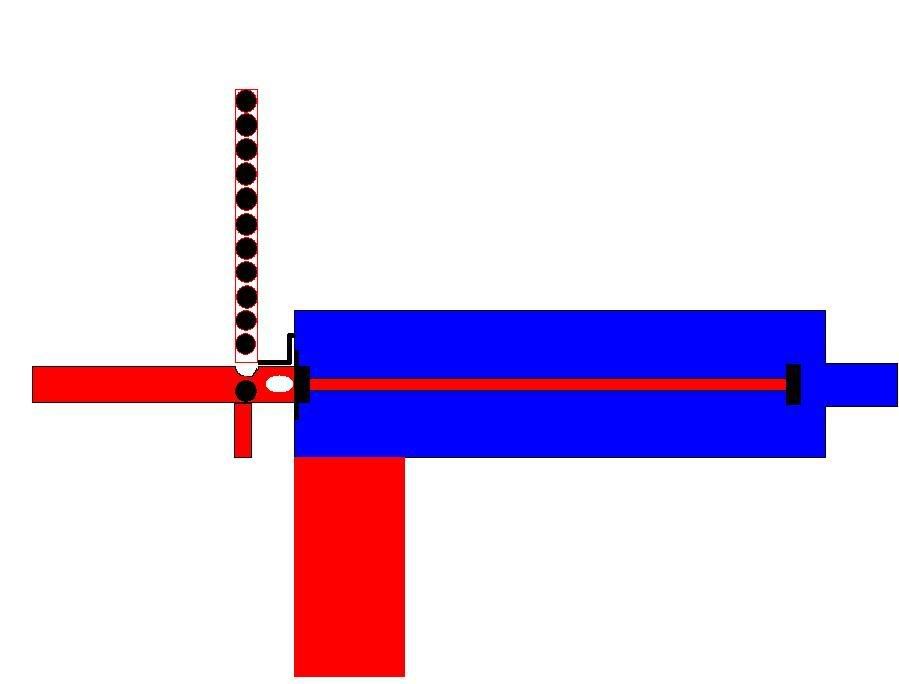 Anyone ever thought about a design like this, I know it would work because I have tested the theory on a higher caliber gun.
Basically its a manually operated piston and bolt setup, where the bolt is actual barrel, and the piston is attached to the bolt.
The piston seals against the front of the chamber. When you pull the red trigger it pulls the piston and bolt assembly back, letting air out through the holes in the bolt, and blocking off the mag tube. The second piston stops the air flow from the source so that it only expends the air in the chamber each shot, this is to improve efficency. then when you release pressure from the trigger the air pushes both pistons back into place and moves the bolt forward again, allowing the next bb to drop into the barrel.