I've been building a prototype design for a BBMG pistol and here it is..
This below image is photoshoped to show you what ive been thinking
It would be used in airsoft as a backup weapon or as a primary for CQB.
This is what I have done so far.. The magazine catch is neodymium magnet catch.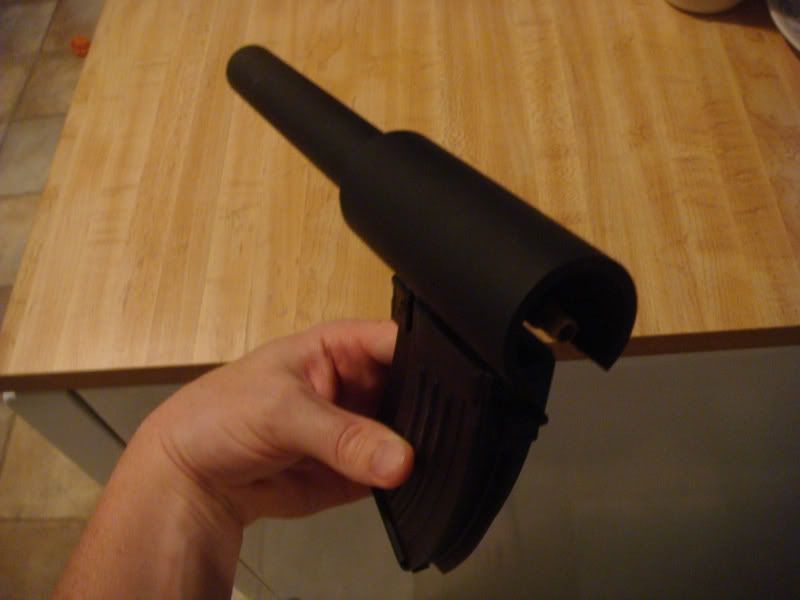 I still have to purchase a new co2 inflator because I need one with threads. (The old one was modded and the threading was removed.)
This BBMG pistol fires a short bursts of around 30 bbs at a time. After each burst I have to wind up the hicap magazine.
I have been told for the longest time not to install a store purchased hopup in a BBMG because it would wear down too fast.. Well as usual I challenge authority and I decided to build a bbmg around a hopup.. Performance is quite good and the hopup isnt wearing down as fast as I thought it would.
I was also told not to use airsoft magazines in BBMGS because they cannot feed as fast... Well news flash.. they can feed extremely fast.
This would allow BBMGs to be in even smaller applications and to use real airsoft magazines. It also makes it so they can be extremely portable..