Now realize this was a quick drawing and I have changed a few things around...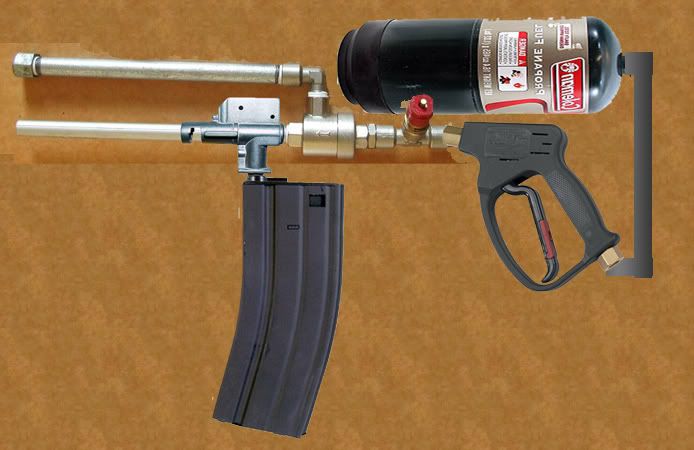 The propane tank would actually get replaced with a separate chamber that propane or co2 can get injected into.
It works in the same way that
THIS
works.
My design would incorporate a metal hopup chamber and would use Airsoft Magazines. There might also be a flow control valve between the tank and the pressure washer handle.
The popoff that I would use would operate at a lower psi so I can use propane without any problems (100psi popoff.)
What do you guys think?