First, this is in the discussion because it isn't complete. When it is all finished I'll post it in the showcase. Trust me, it will look cool.
Anyway, here are the specs.
Chamber: 11" of 3/4" pvc.
Barrel: 3' 6.35mm aluminum
Detent: 2 o-rings max, although most of the time I will probably only use one because it is really tight. I don't even know if the bb will be able to make it through.
We'll see tomorrow after the JB is fully cured.
Valve: 1/4" ball valve on my FE tank for testing. May add a new valve in final version.
Running pressure: Will depend on pop pressure of detent, but anywhere up to 180 psi.
QD in rear of chamber for connection to air supply.
Pictures:
Tank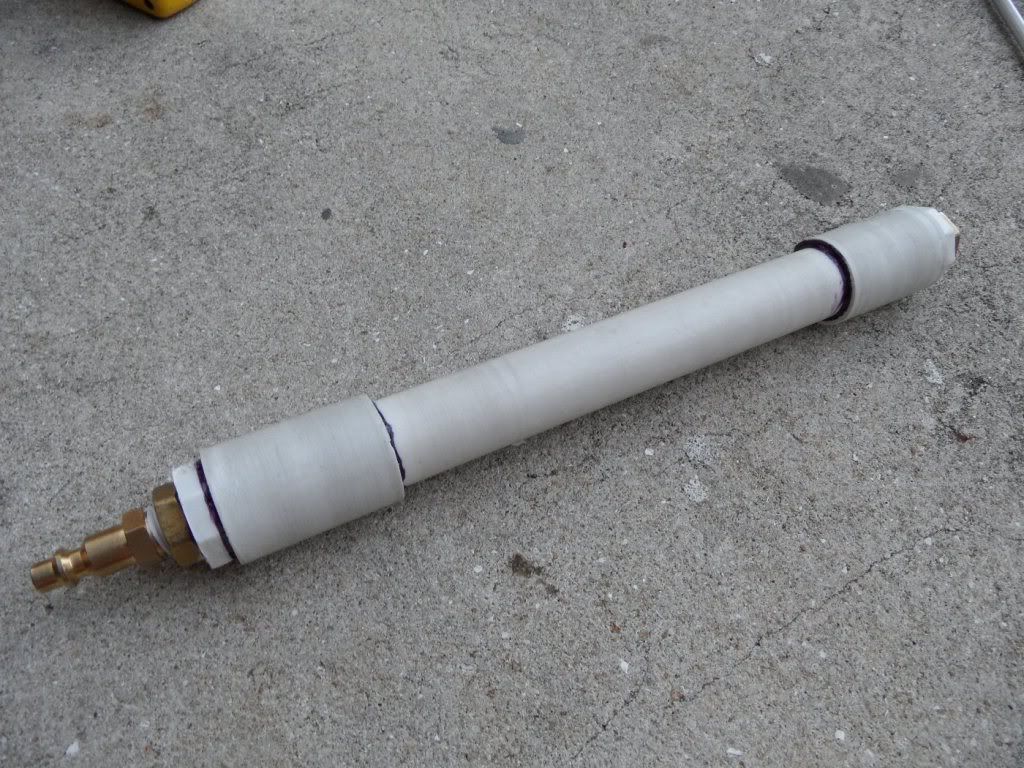 With barrel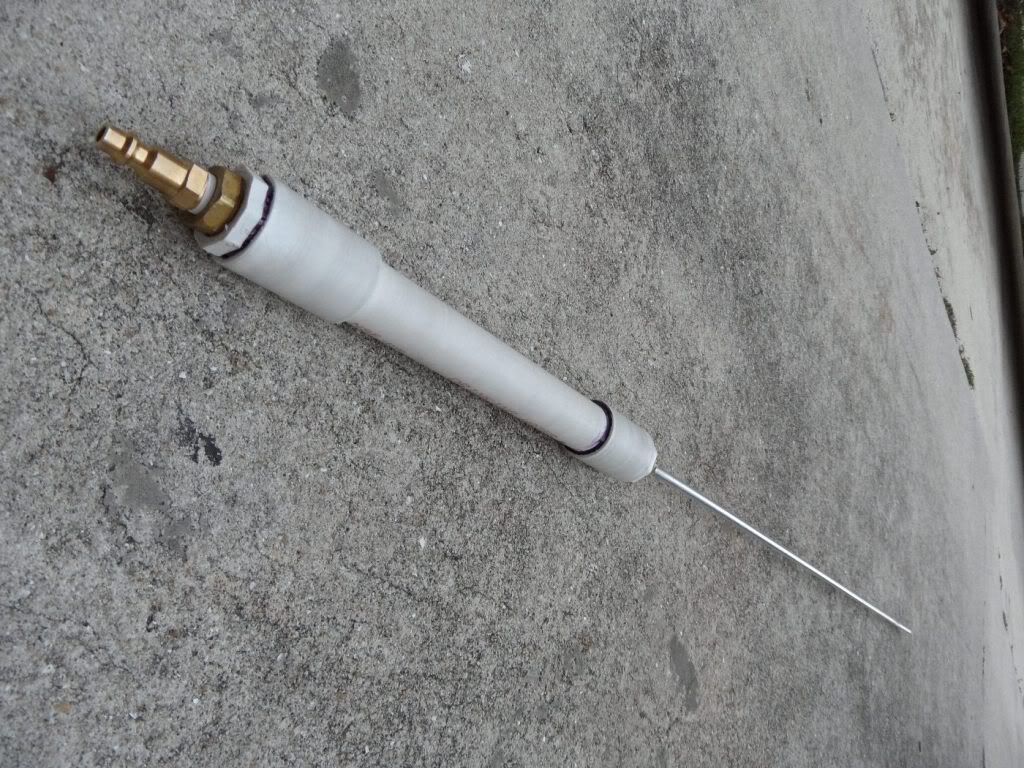 With tank
Barrel assy
Detent seat
With o-ring
BB with detents.
Sorry about blurry close ups, macro wasn't cooperating
You should get the idea though.
Suggestions are appreciated, this is a WIP.