A while ago I took my Walther CP99 Compact apart to fit a new valve but now my safety doesnt work and its too dangerous!!= let me explain
If I cock the hammer back and the safety is on
FIRE
then the hammer stays held back until you pull the trigger as it should. If you cock the hammer and then push the Safety to
SAFE
the Hammer releases and the gun fires!!!?.
Also with the safety, you use to have push the Tab on the Safety Lever rearwards to be able to push the safety lever up or down but now you can just flick the safety up or down without pushing the tab rearwards!??. I have studied the schematics and I can definately see( accoring to the exploded diagram ) that I have no parts missing!?.
See here ,that hole at the front of the safety,I dont know why that hole is there,cause nothing goes in there,all I can think of is that I am missing a part but its not shown in the schematics of the gun!??
Here is the gun on FIRE, see that sear with the spring at the low end of the hammer , how its hard against the hammer ledge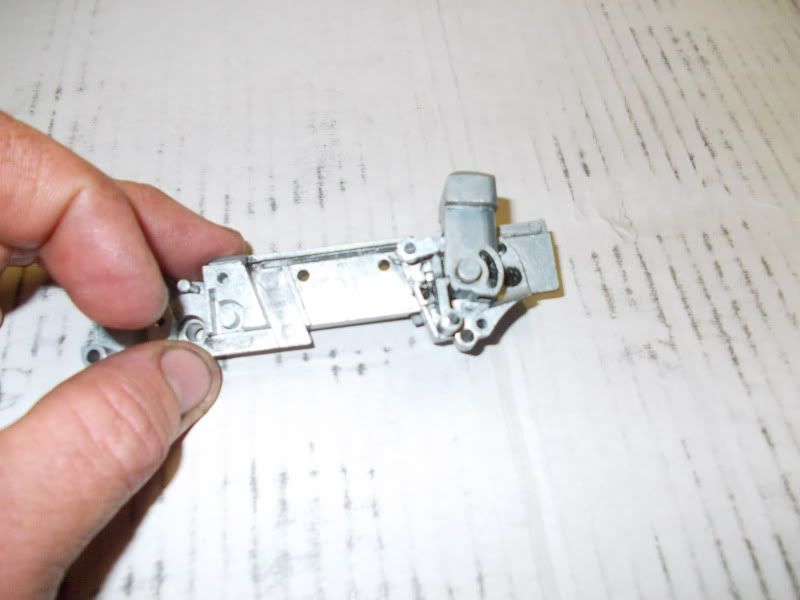 If you now put the gun on SAFE it pulls that Sear backwards and the sear no longer contacts the hammer's ledge and the hammer releases. I can see NO WEAR on it and it oddly seems its supose to do all this yet it releases the hammer on SAFE!
See the serrated type part on the safety, you use to have push that rearwards to move the safety lever, now you dont!?
See that Sear in this pic, closest to the hammer( it has that long thin part that juts out one side) well that protruding part contacts with a protruding peice on the safety lever, so when the safety is pushed down it contacts that protrusion on the sear and pulls that sear rearwards but in doing so it releases the hammer ( ON SAFE!) it makes no sense?