Okay, guys. I'm trying to build an automatic airsoft gun. I decided to use a hammer valve, paintball gun style. The hammer opens the valve, then the pressure fires the BB, closes the valve, and resets the hammer. Pretty much like this: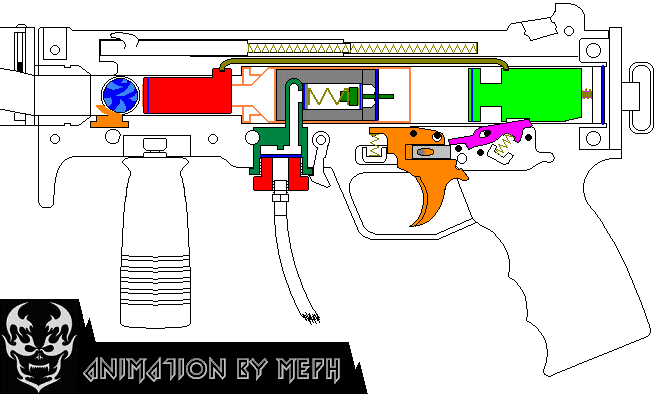 Now, I know this has been done a million times, but I'm hoping for some insight on the how large the valve opening should be. It needs to be small enough that the pressure on it doesn't prevent the hammer from opening. This is easy enough, except that it the problem cannot be solved by a powerful hammer spring. This is because the hammer still has to be pushed back after it's impetus has been expended.
JSR, help on this one? I think this may be right up your alley.
Thanks guys