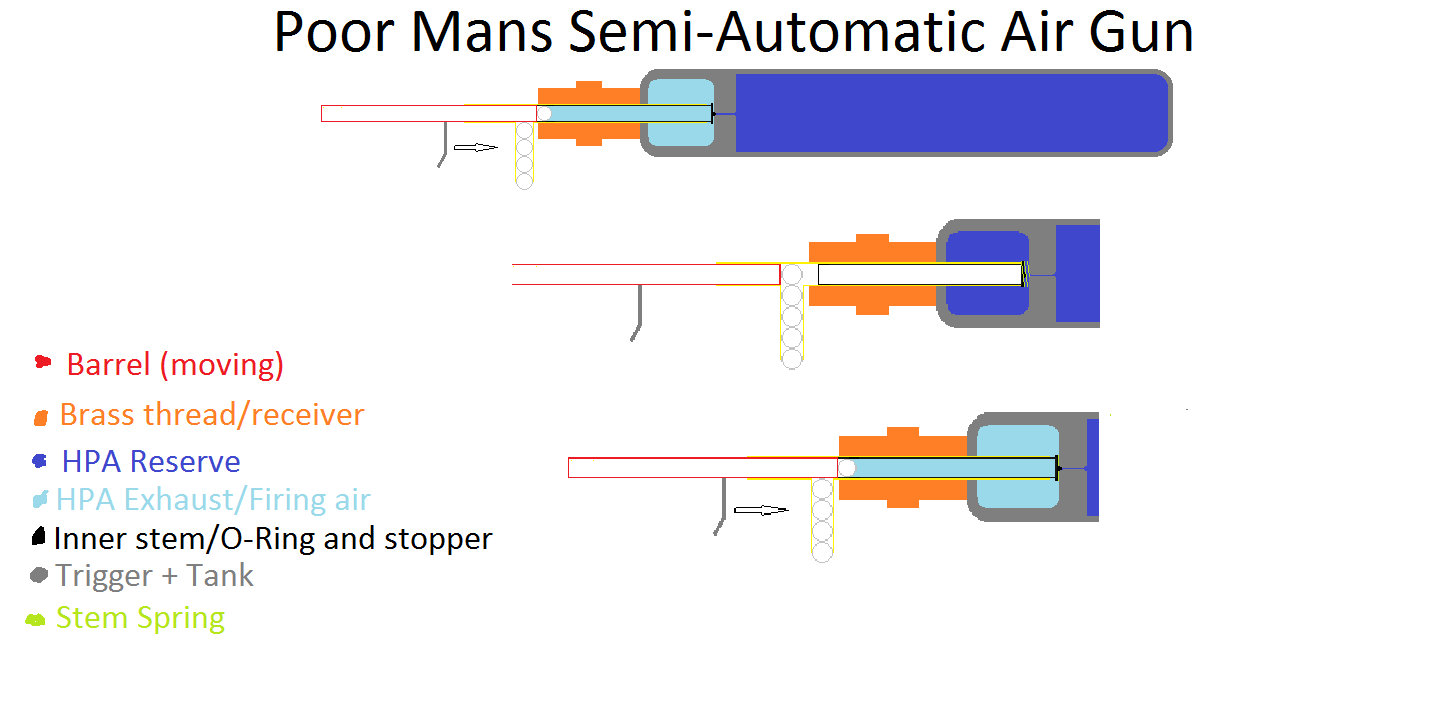 This is an idea based on one that has gone around for years. It started in a paintball gun somewhere.
The basic concept is as follows: There is no "ACTION" or "BOLT"
Your trigger closes the rear supply via a tiny inlet whilst exhausting the air in the firing chamber. The trigger pull is somewhere between 6.5 and 7mm but makes for the simplest SEALED semi automatic configuration.
Having tried this myself I recommend it to people looking to create a semi auto with low tech design. Hence, it's a poor mans semi auto.
You will have to enlarge it in order to study it closely.
Hope this helps.