I think iv got the basic idea of how these work, So would this work or not?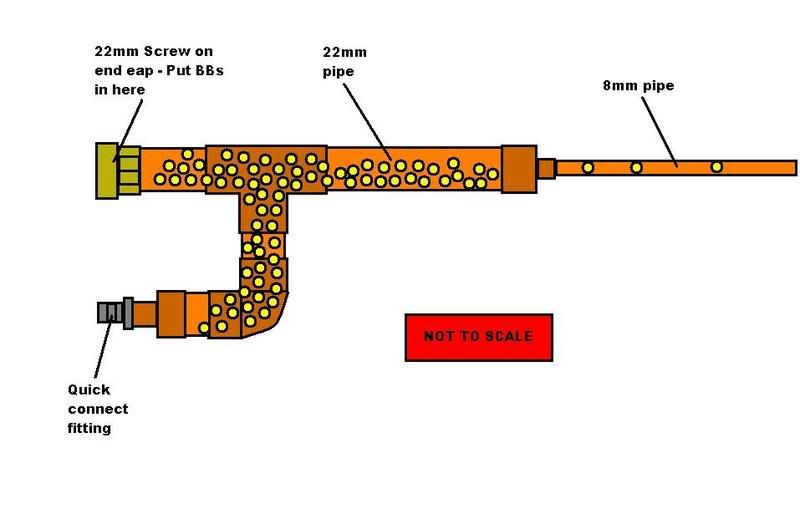 ALso would it be very powerful, if i was to use 115psi of air? Like shoot through coke cans?
and what are the advantages of vortex ones?
The barrel with be longer, but the inside of that tube is 7.5mm so would it still work for 6mm BBs?
Thanks