Hi, ammosmoke here, I just completed an airsoft-nerf converter.
It shoots through corrugated cardboard, one sheet is all I have tested so far.....
Parts include:
Nerf Air-Tech 3000
2 Bic grip clear pens (Barrel)
Teflon Tape
Skyrocket Fuse Protector
Duct Tape
C.A. 10sec. hobby glue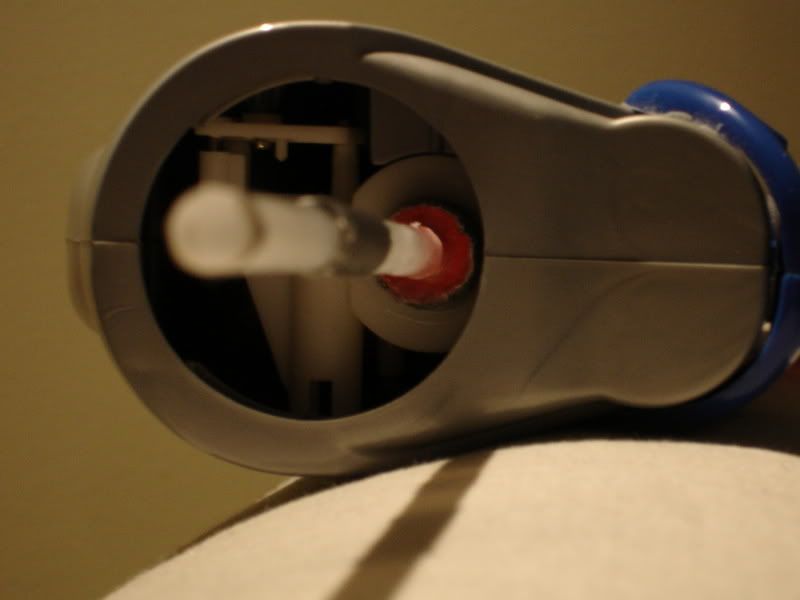 The Business End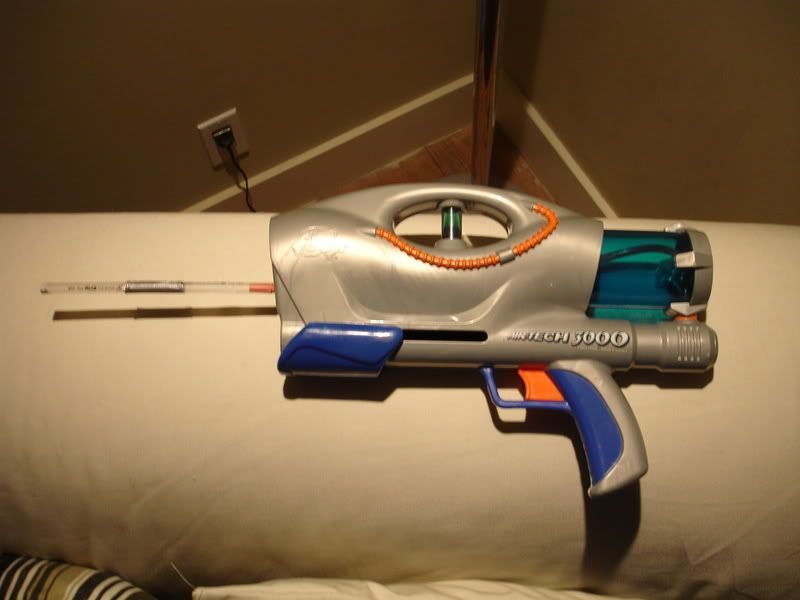 The Gun
I'll post damage pics later. Soon.