Check out these two links on making Ghillie suits:
http://www.geocities.com/stalker217/ghillie/intro.htm
http://www.ghilliesuits.com/build%20_own.htm
-For those of you who don't know what I am talking about, here is a picture of a ghillie suit-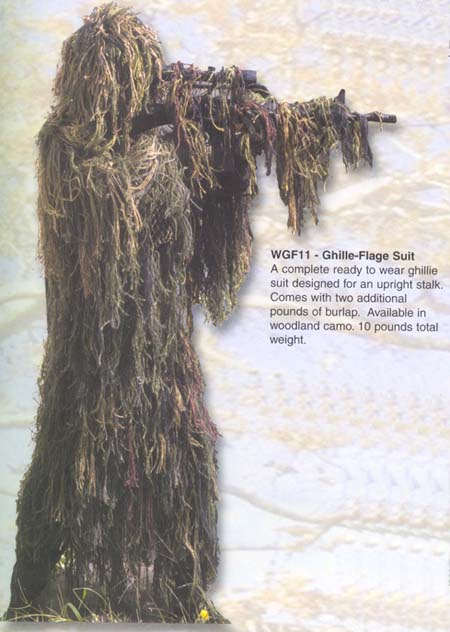 I am currently making a poncho style one and will be posting it when I am done.
And another thing...I used Rit Dye to dye my jute twine (dont use burlap strips, it is time consuming and more expensive)
To get the twine of equal length, get an 9" piece of cardboard and wrap the twine around it. Then cut the wrapped twine down the center and you will have a bunch of 18" lengths of twine!