Well guys, Ive changed my mind.. I decided im not gonna build one... Just kidding lol!
Of course im gonna make one! I just wanna let you guys know that I changed my design idea, due to better access to other tools...
So here is an update...
I decided not to go for the classic rifle design.. its been done and its boring...
So I decided im gonna make a rifle stright out of the future.... I call it the Ballistics III.
So without further a due: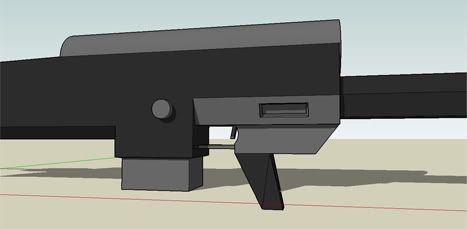 The only problem im going to face is the trigger assembly...
Does anyone know of any good trigger websites?
Any suggestions?