thursto came over yesterday and we built a combustion.
My school was cleaning out the observitory and there was 90mm PVC fittings. i got a t with the bottom socket male thread, 2 45 degree elbows and one 90 degree. me being me, i took them. We went to bunnings straight up, he bought some 90mm pipe, an end cap and a female thread end cap. we glued it together and then we left it. the gun was working by night.
It shoots tennis balls, potatoes, cans of softdrink and toilet paper rockets.
thursto with the gun
whole view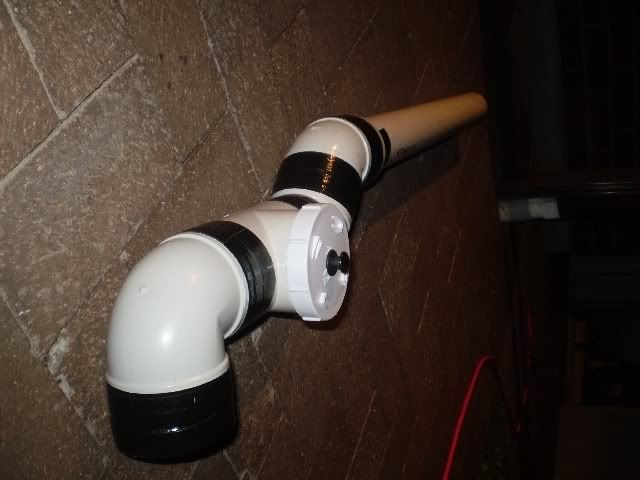 down the barrel(gun is on a minda angle)
Only video i have up at the moment it shooting a can full of water. this is poor because it goes so slow. i found it funny though.
http://www.youtube.com/watch?v=vkXR7iO0dNA
move videos up soon