Here is a combustion that I made for me, my friend name it greener meaner.
Chamber
4" Sch40 27" long
339 CI
Barrel
93" long 2" sch40
C:B of 1.117:1

The cannon has propane injection, it uses a 8" meter pipe at 107psi. The ignition is a BBQ sparker, (also on the cannon that I made for a friend) uses a spark strip type ignition. It will have a chamber fan in there but the one I had melted down.
The stand I made is from 2x3", 24" long 8" wide. Works good. The barrel support is a 8' 2x3 and the barrel is pipe clamp and taped, the wood rests on the stand so that I can take it off and on easy. There is a 2" union on the barrel and cannon so that I can use a burst disk(one or two layers of foil). Feel free to ask questions, here are some pics-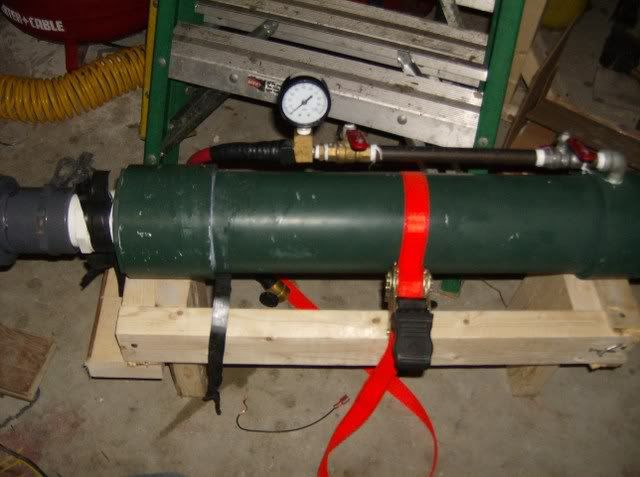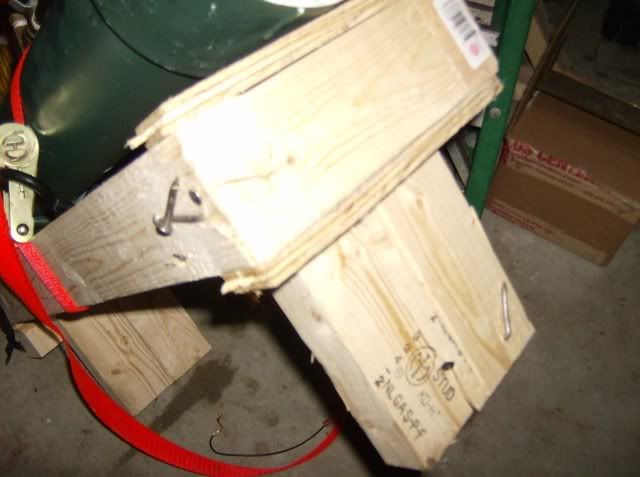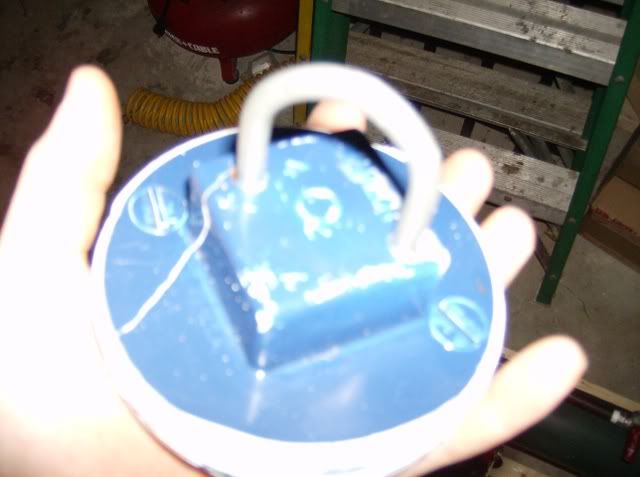 Here is a pic of the stand-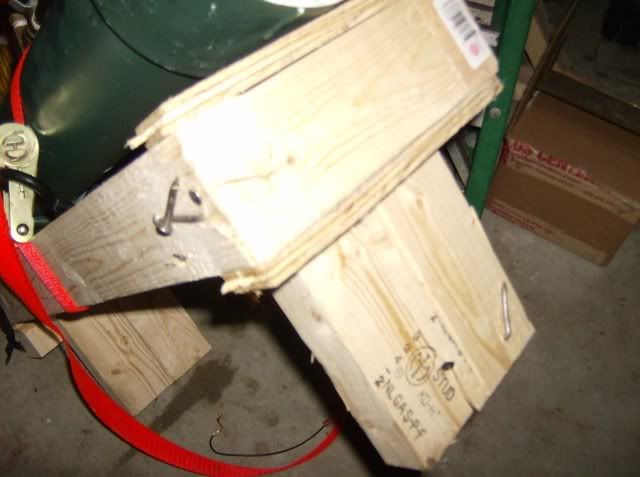 Here is my ammo, a caulk tube that is filled with concrete, really good destroying ammo.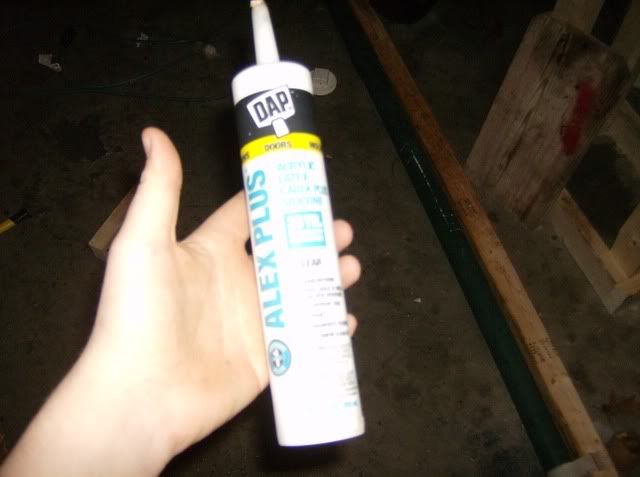 Damage pics-
\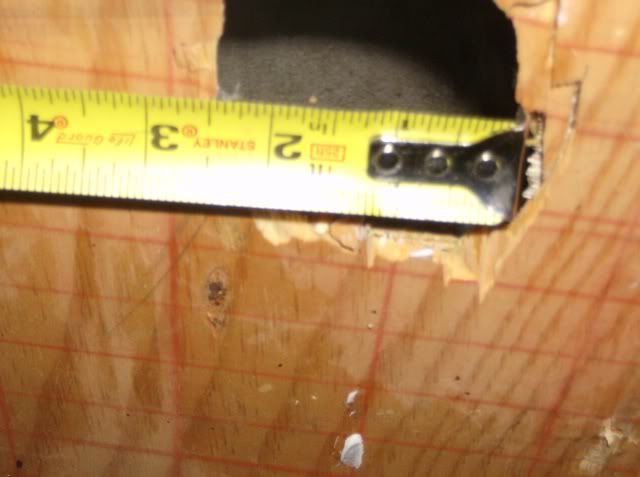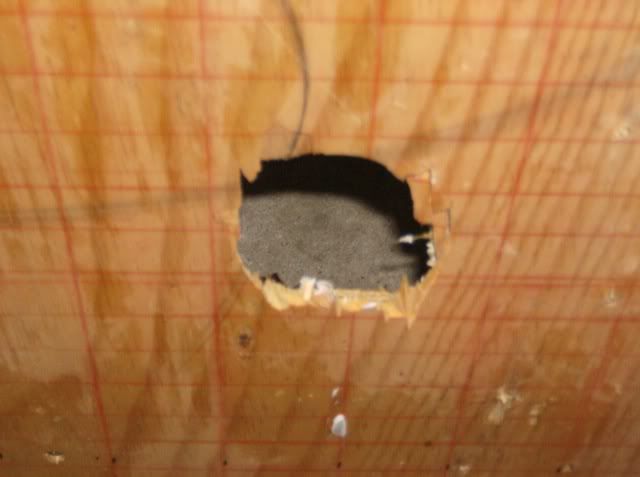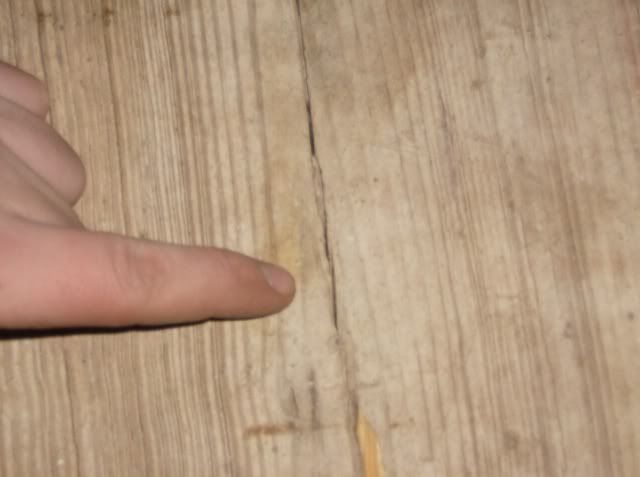 It cracked 1 1/2" hardwood plank (was behind target so my garage door didn't break.)
Video-