This page is to show off the combustion i built for my father n law today.. i worked on it for 2 days on and off.. but not alot of work.. i made all the graphics myself.. and they are printed on photosticky paper.. then i took clearcoat and coated the whole gun making the printed labels never run or wear as "printed" things dont last long..
what do you guys think of it..?
here are the pics of the finished animal..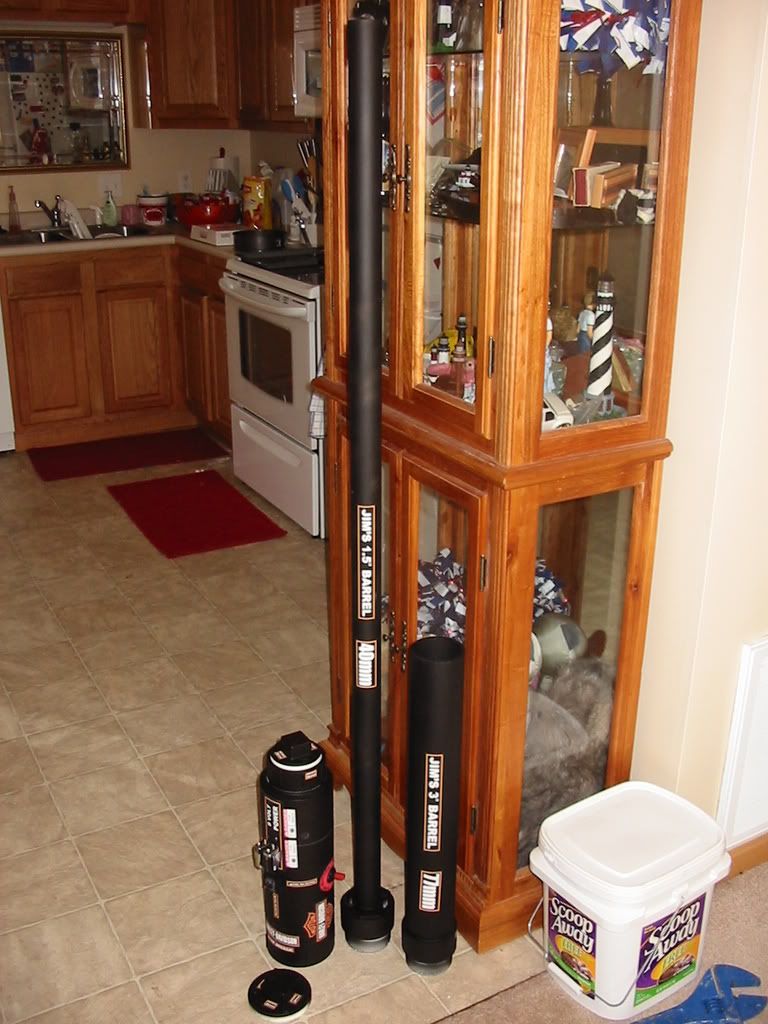 both barrels.. 1.5" and a 3"
notice there is a cap for both ends of the gun to protect threads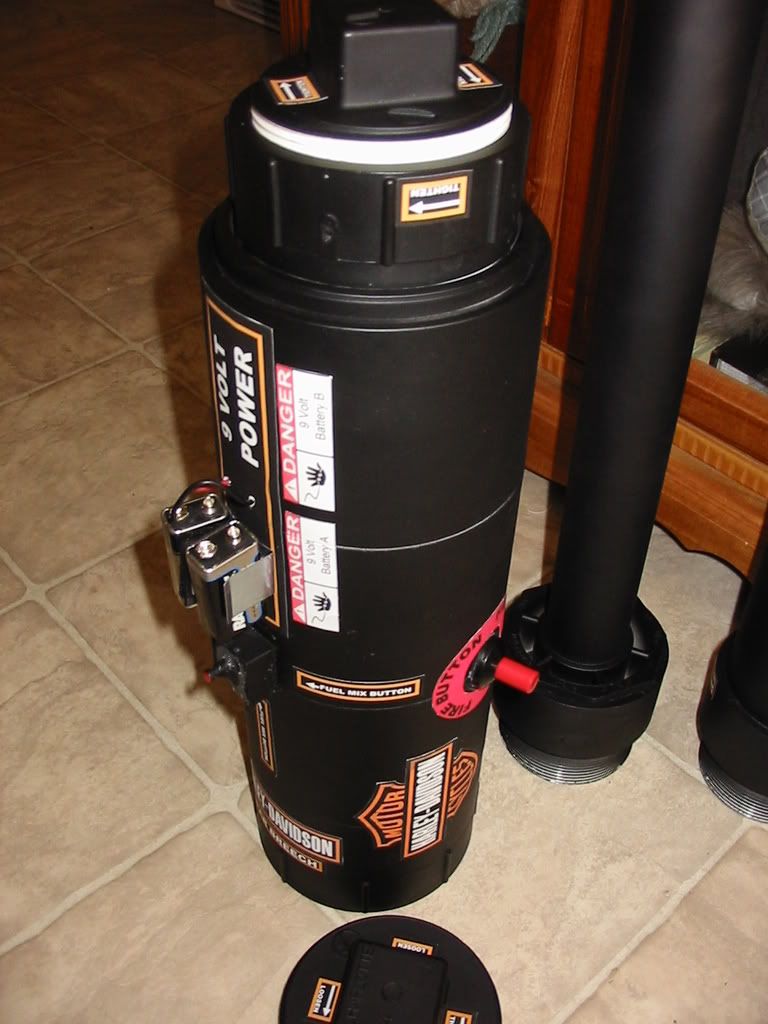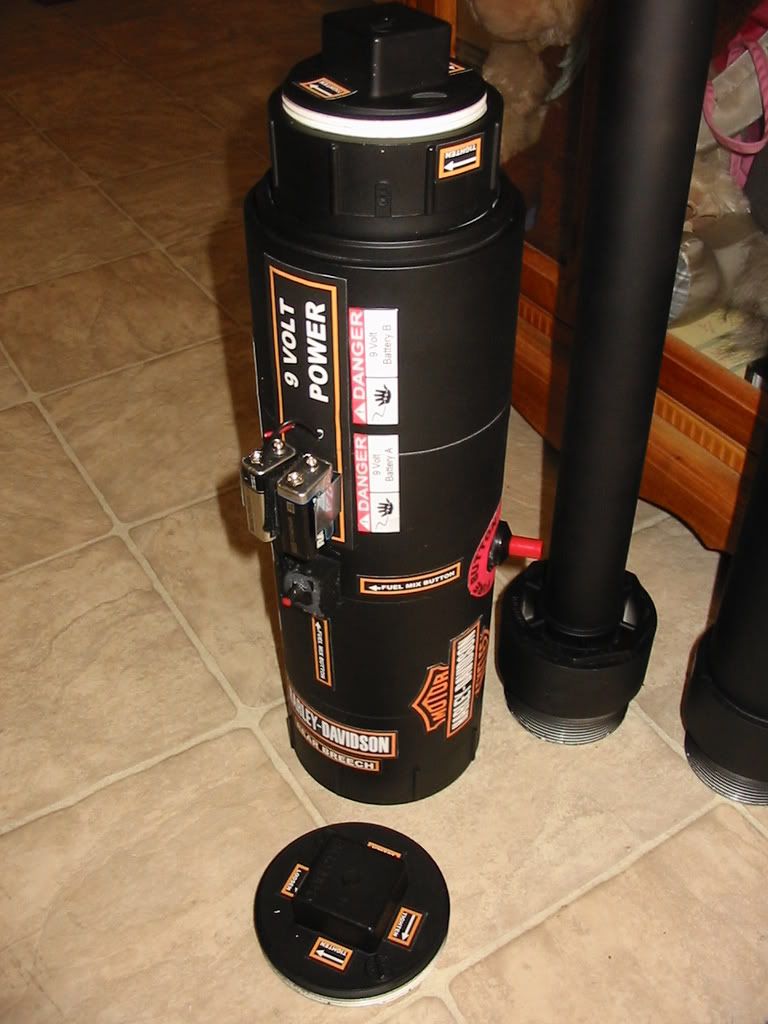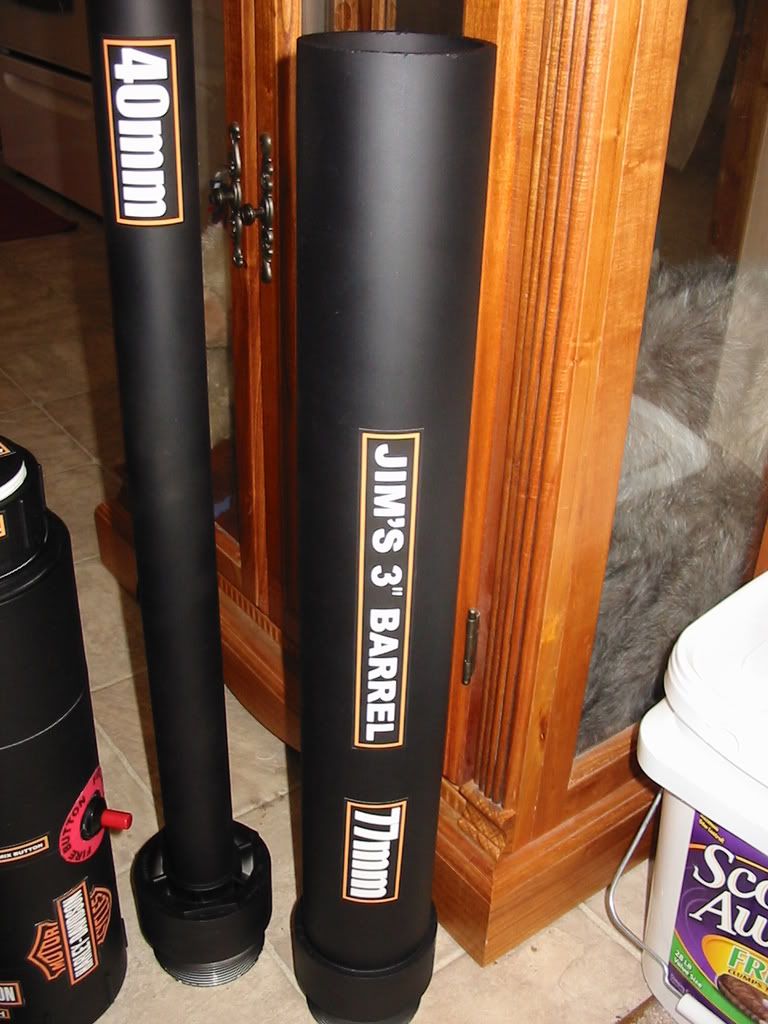 barrel up close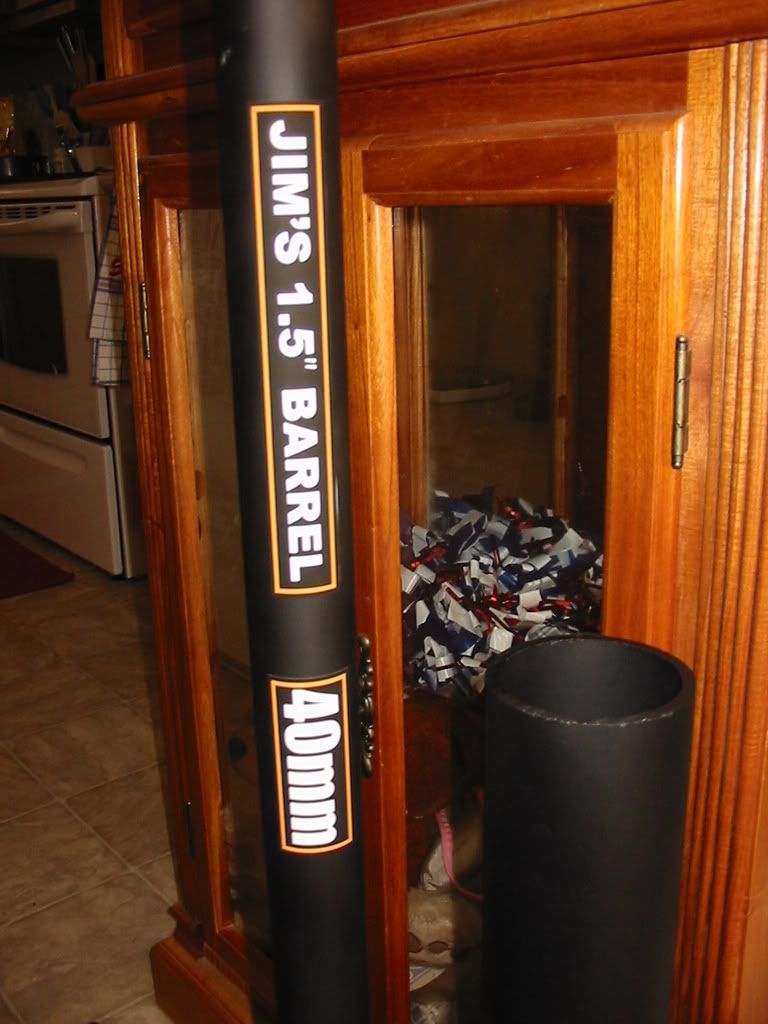 other barrel up close
one barrel is 2 feet long and the other is 6 feet long
anyways cheers.. and hope you like it..
by the way.. the reason this is a harley cannon is cause he has harleys and i think this is his favorite thing besides his family.. and its his birthday.. so heres my version of a harley.. lol and yes it has a chamber fan.
[youtube]http://www.youtube.com/watch?v=AODKd8MULg8[/youtube]
[youtube]http://www.youtube.com/watch?v=Iqq3059KwiM[/youtube]
Edit by MrC: Preview picture too big so it's been removed. Try resizing it yourself, I had a similar problem once.