The first one i built was a pneumatic (ill post pic later), then i built the mini combustion and then my big combustion just last week.
Ill start with my mini combustion, I used:
-a chapstick container
-a pen tube
-a bit of electrical tape
-a long-nose lighters, igniter
- 2 thumb tacks
and thats about it
Heres my mini, next to a quarter.
Here you can see the green thumbtacks and the white igniter, and the rest which is pretty much self explanitory:P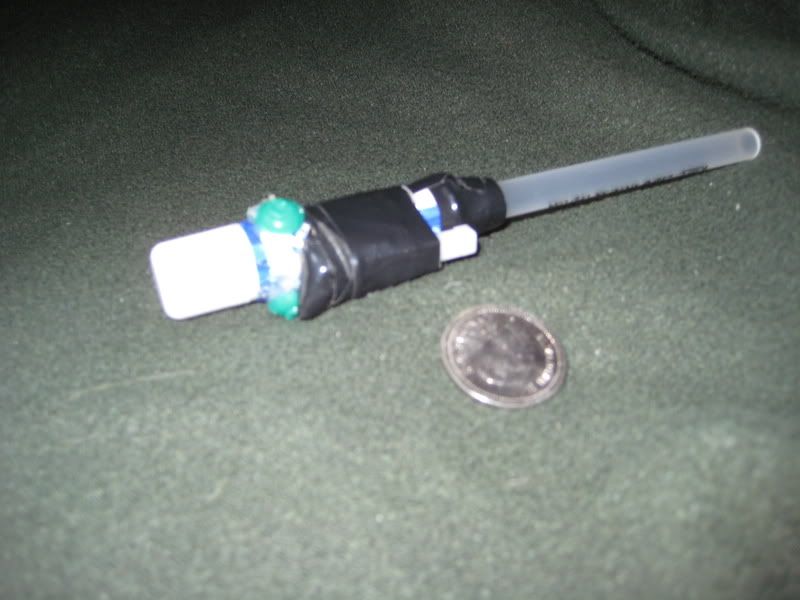 Inside the mini's chamber (kinda blurred)
With that set-up it'll fired a spit ball 70 ft and hurt up to ~12ft
(havnt tested it yet too much)
Heres my pride and joy... If you could call it that. I respect this thing pretty big. After its first test today, it show'd it wasnt a wuss.
I havnt put a real projectile in it just yet, i will tomorrow (june.7.08 ). Anyways with the tiniest bit of back pressure(I put a rag in it and paper towel after) , the thing is craaaazy loud.
Im talkin, OMMFG HoLy CwAp loud. yea. Anyways i used:
~1.5ft of 3" ABS Sch40 for my chamber
~5ft of 1.5" ABS Sch40 for the barrel
and connecting it all was a
3" to 1.5" reducer
3" coupling
3"cleanout adapter setup
Ignition is obtained via:
a Centro BBQ Electronic Ignition unit
and 3/8" bolt/nut/washer set-up for electrodes
Here it is standing its mighty 6.5ft height
The igniton box plus the toggle switch(on the left of the chamber) that I can move around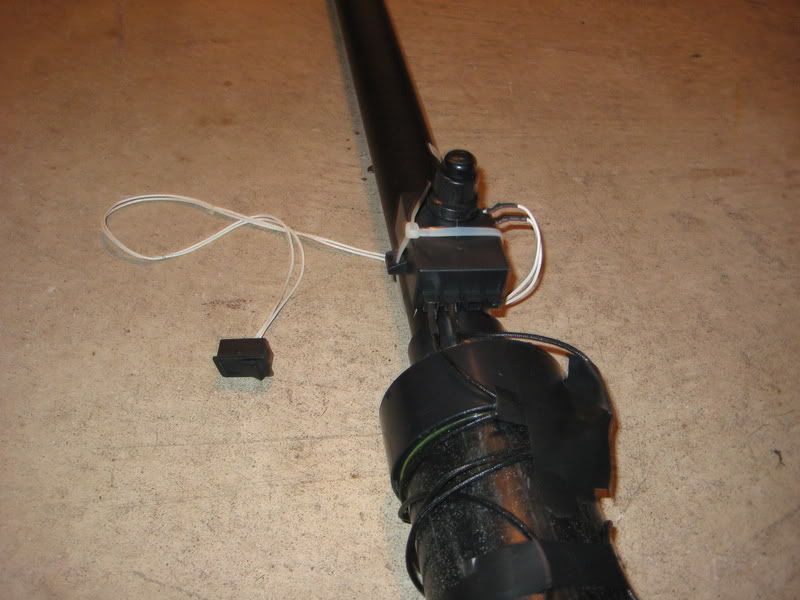 The electrode set-up
So yea, hope you enjoyed the write up! These spud guns are alot of fun, but i can see where it can get ya in alot of trouble:D
Anyways if you have any questions let me know, until then
have a good one.
Canuck