Hello! I know well your forum, I appreciate the quality of your realizations.
I come from the French forum to patator :
http://patator.frbb.net/forum.htm
Sorry I use REVERSO because I do not speak English.
I wanted to have your opinion on my last realization, here is details:
PVC
Main Chamber: 200 mm in diameter and 1 meter long
Intermediate Chambers ( 4 ): 80 mm in diameter and 40 cms long
Main standard(cannon): 80 mm in diameter and 2 meters 5o long
Intermediate artillery ( 4 ): 32 mm in diameter and 1 meter long
Characteristics:
I can pull fire four knocks at the same time
Paint(Painting) style camo urban
Dissuasive
Many working hours to realize him it
Nevertheless, I have neither ventilation nor direct injection for the moment for the version 1.
If you have ideas...
For the power I can pull (fire) a tennis ball in 200 meters with the big cannon
And 150 meters for the auxiliary artillery with potatoes.
photos :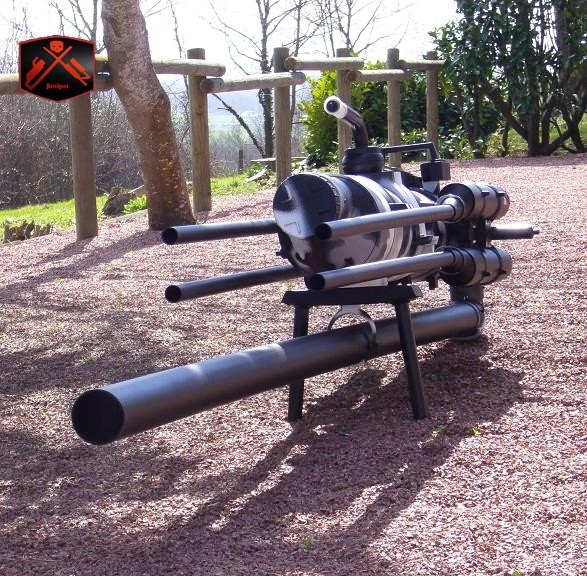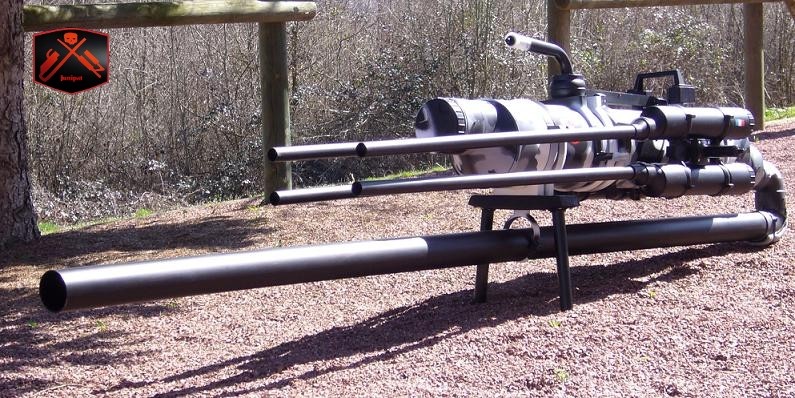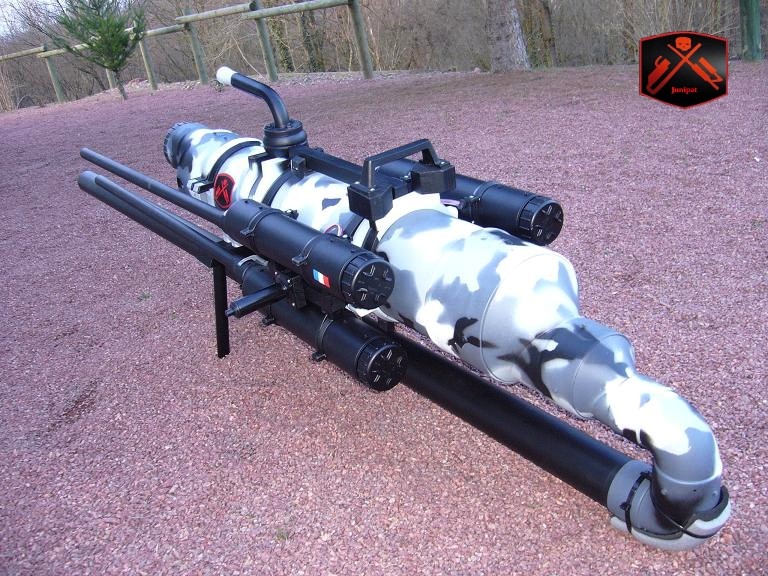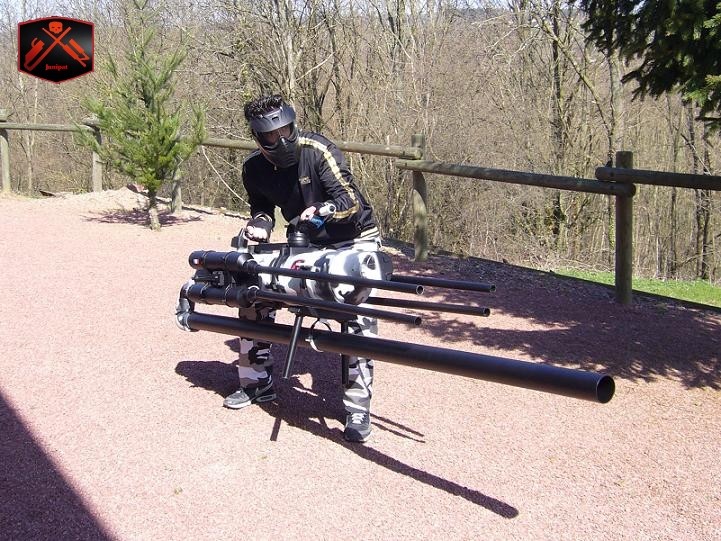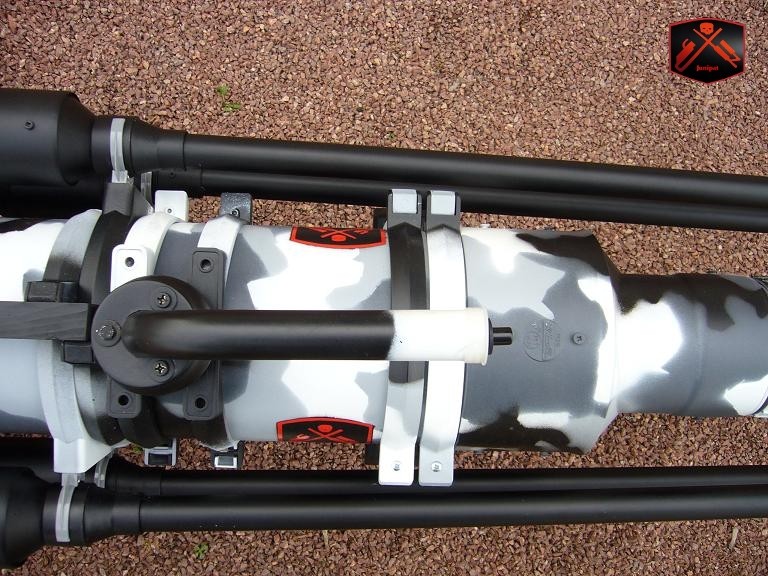 Vidéo :
[youtube]http://www.youtube.com/watch?v=biXSKHIc-O0[/youtube]