My first combustion cannon, which shoots airsoft bbs pretty fast. Chamber is 3/4" pvc, and about 10 inches long. Butane is the main fuel. Here are some pictures now.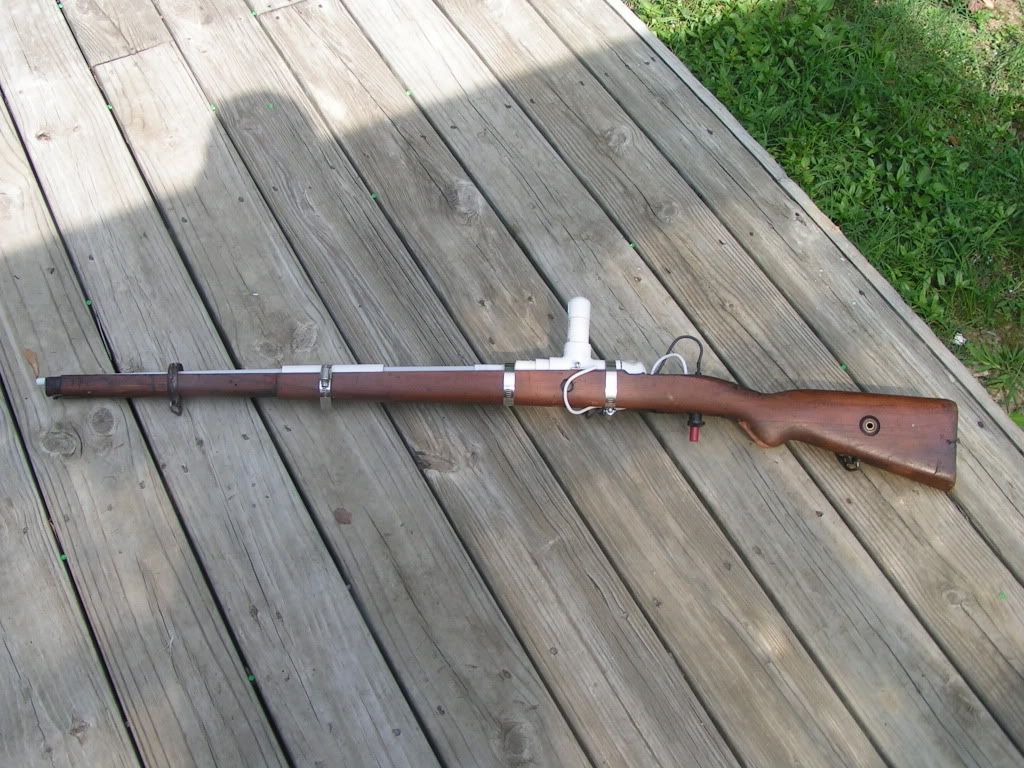 Full rifle.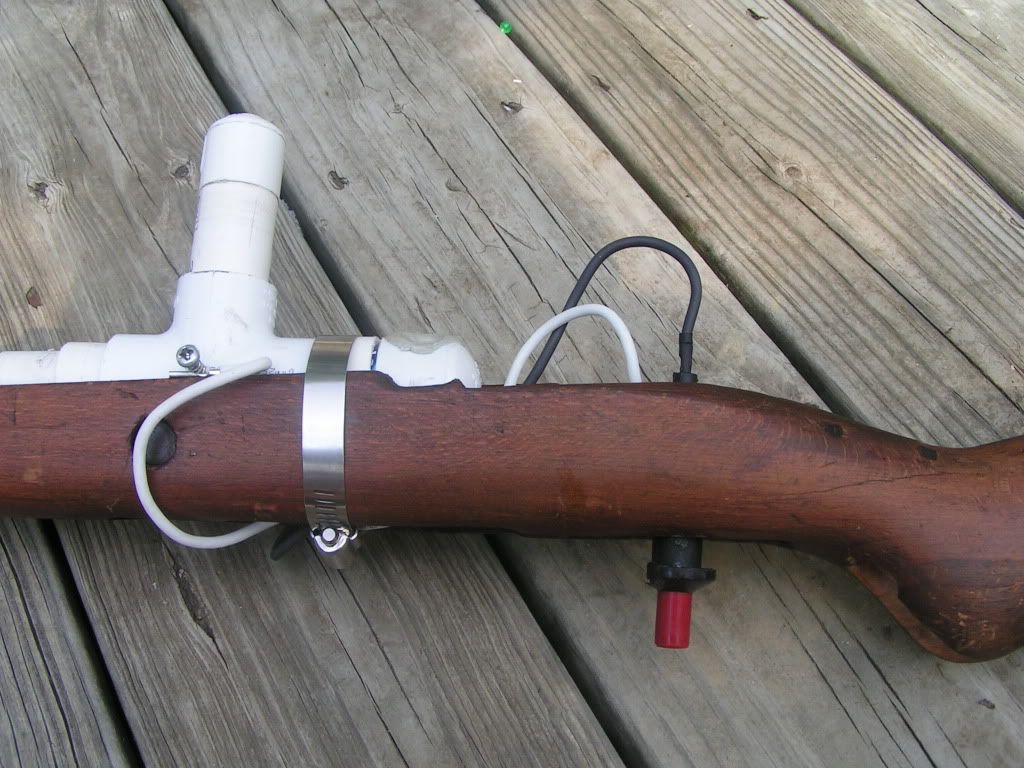 Trigger, and that part on the top of the tee is pulled out to spray the fuel in.
FPS Style righty.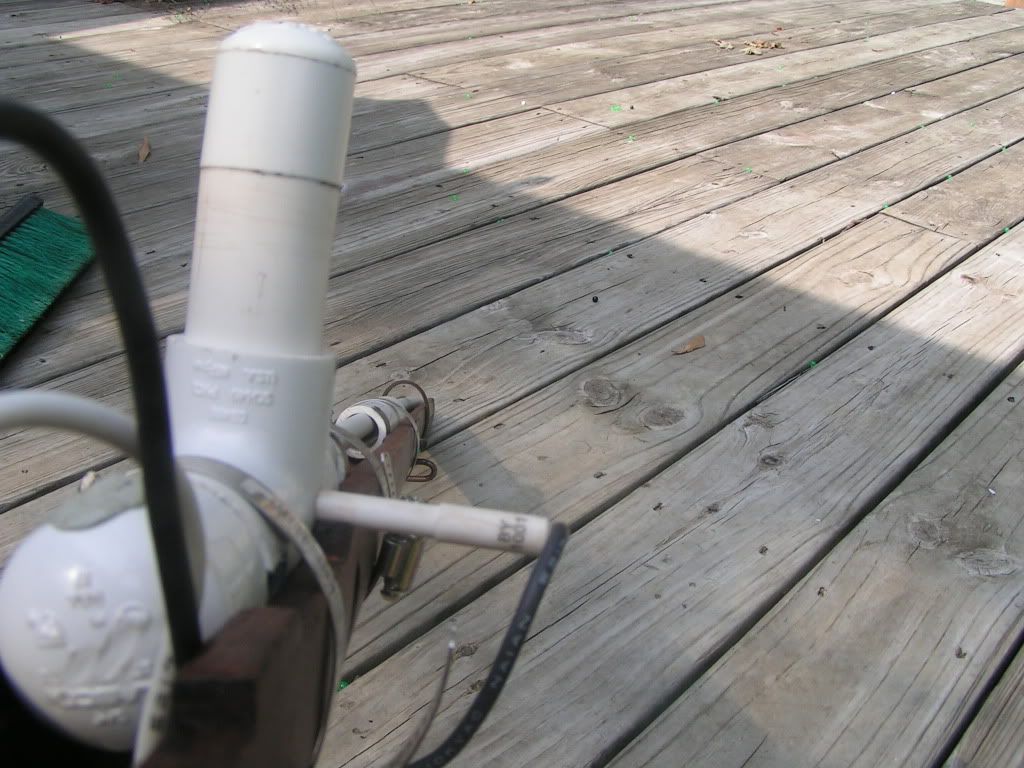 FPS style lefty.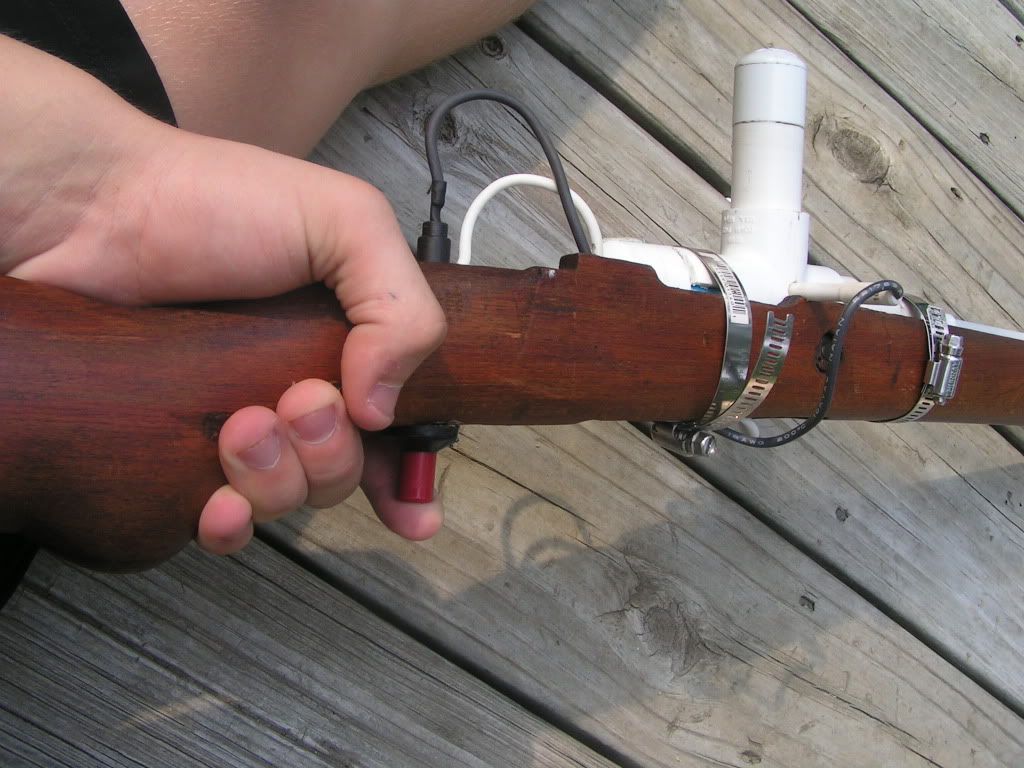 Me holding trigger.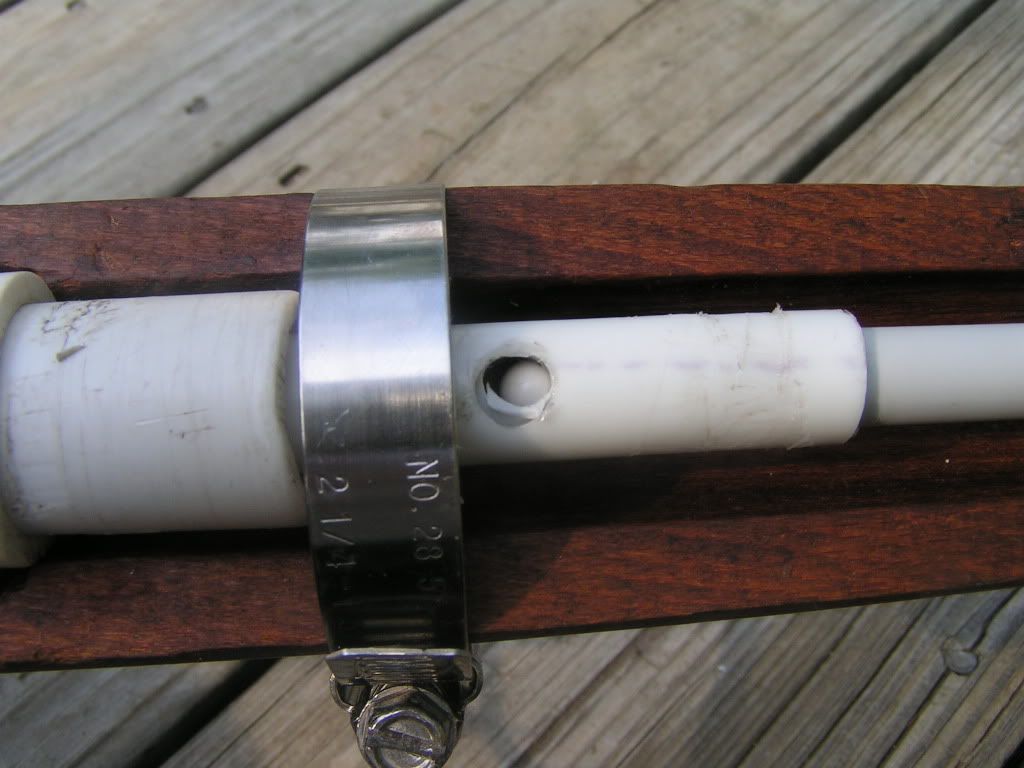 Breech with a bb in place.
And thats about all. Thanks for looking!