This is my first combustion cannon and I thought, why make it the same as the rest when it can be unique. And given the freedom of desighn with combustions due to the lower operating pressures, I decided to disguise it as a water bottle
When it comes to internals it's a basic combustion. Here some specs:
Chamber: water bottle
Style: coaxial
Barrel: 1/2 inch Thai pvc (I live in thailand)
Ignitor: grill lighter piezo
Main propellant: spray on deodorant
Some Pics: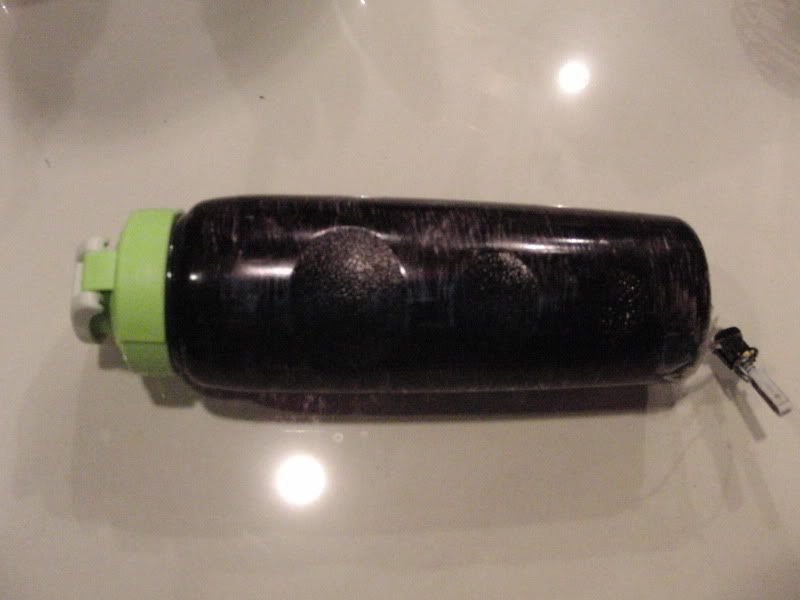 In the Chamber: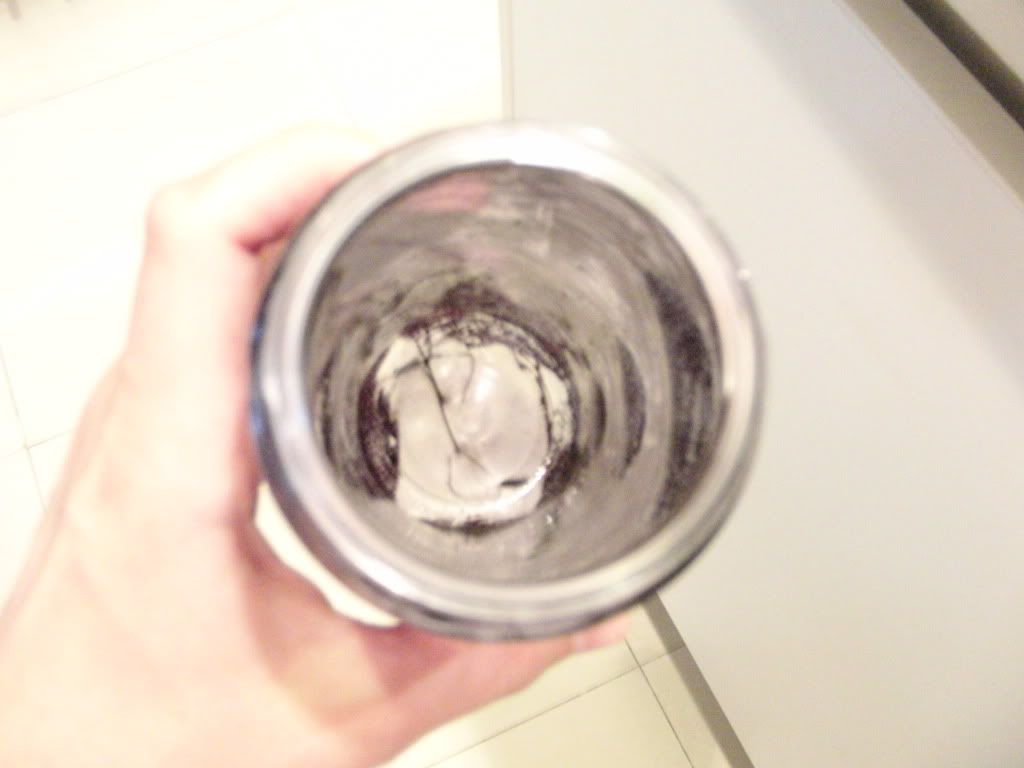 Layout: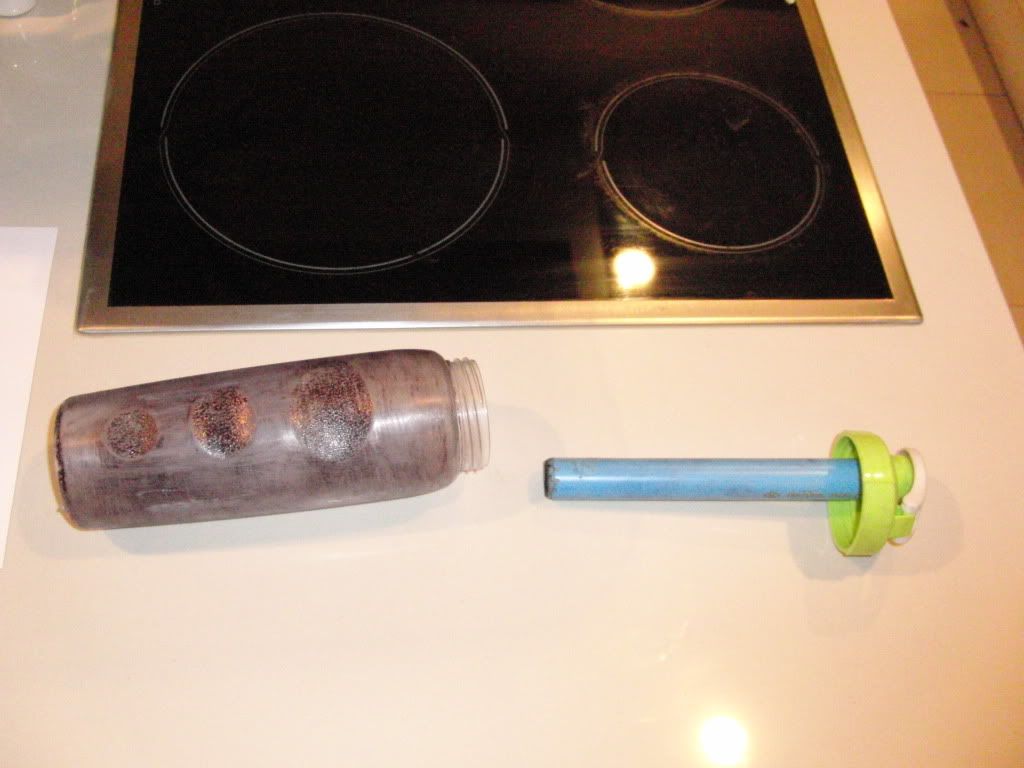 The gun has a barrel knife and is breech loaded.
The piezo: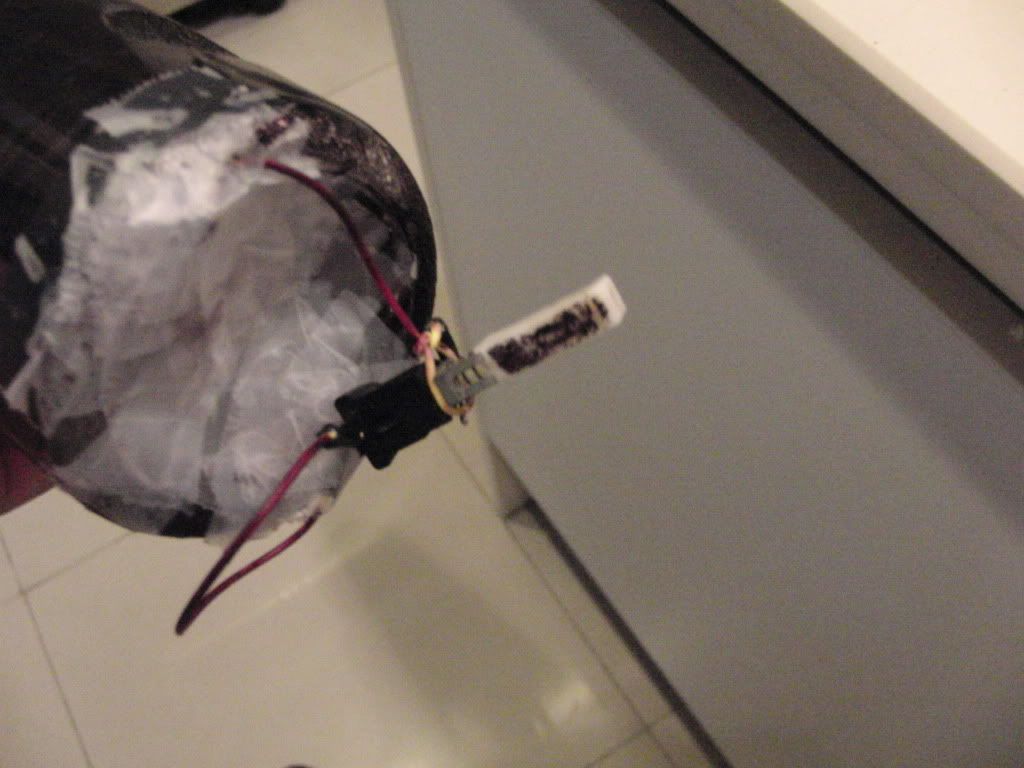 The piezo just broke and Ill be redoing the whole backside when I get a new one
The Video: enjoy
[youtube]http://www.youtube.com/watch?v=IYiim_N-xoM[/youtube]
You may notice that I close the top of the bottle when I fire it. This is so the pressure builds up inside before firing and it creates a loud BANG!
Hey I just unghettofied the entire backside of the gun after leaving the thing in a closet for 4 months. Here it is:)
From this: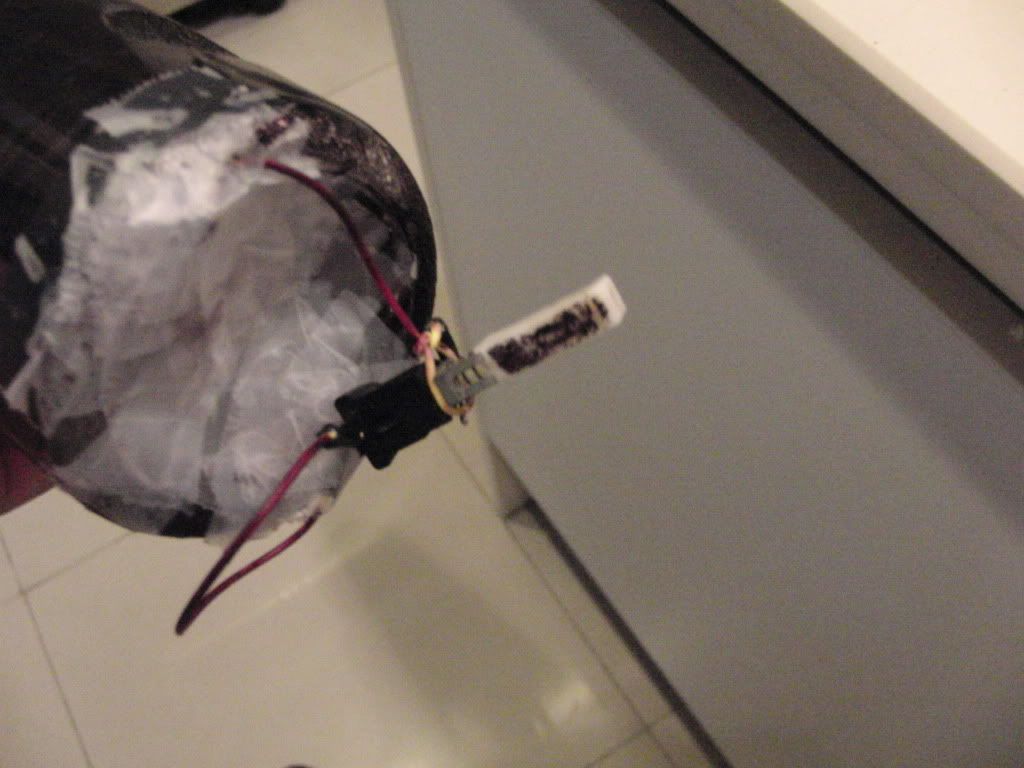 To this:
Me pressing the piezo now concealed neatly within the gun: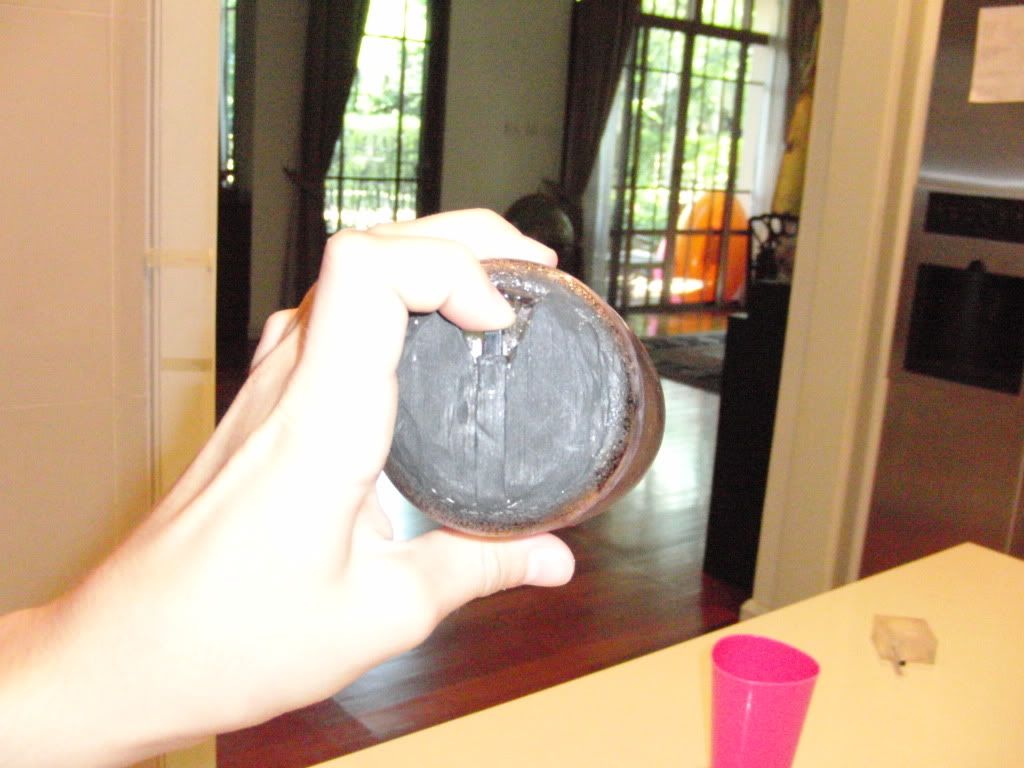 tutorials up!
http://www.youtube.com/watch?v=LtthdJ0WXH0