I did this for my friend a while back trying not to make the same errors I did with my first one. I went with a shorter meter pipe to be more acurate and went for a smaller combustion chamber to have the best air/propane ratio achievable. I found a lot of info on ratios on this website:
http://www.burntlatke.com/
Some pictures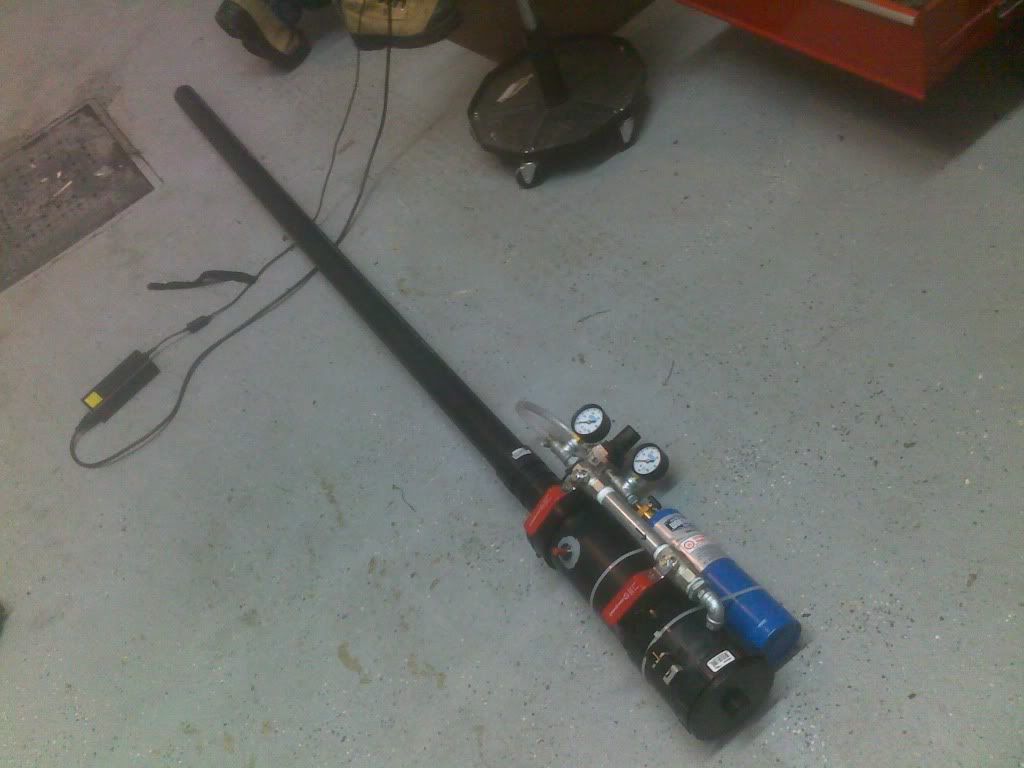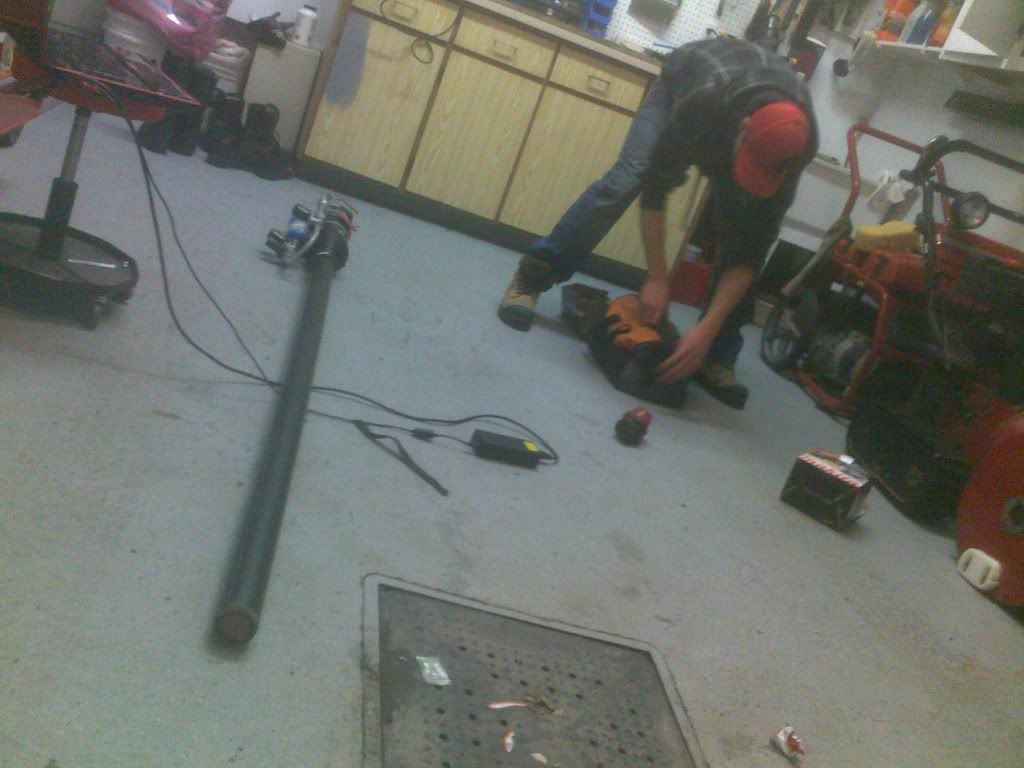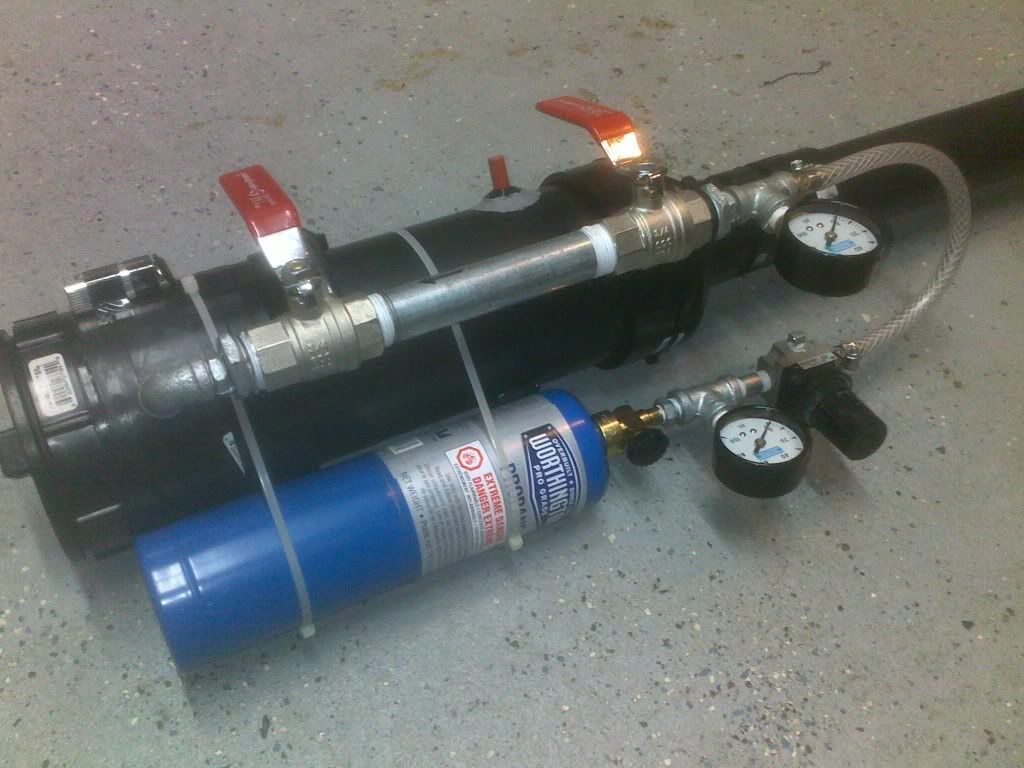 I was also asked how to do a meter pipe and the products needed to do so. I thought I could give a shot at a little diy.
First you need a propane torch like this Bernzomatic one:
This propane torch will act as the shut off valve preventing any leeks when storing the spud gun. You can usually find this in any hardware store.
Then you need a grinder and a 1/8'' NPT tap. You need NPT (National Pipe Thread to be able to screw it to any pipe, UNC and UNF wont fit.)
You can grind it and tap it from this: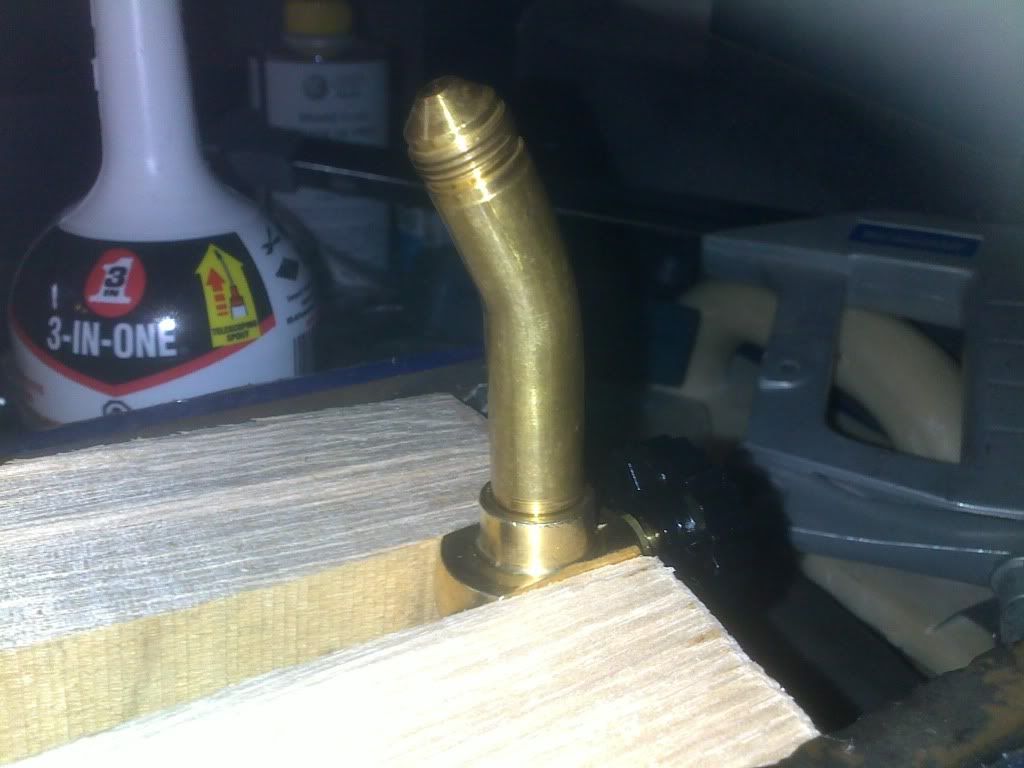 To this
And after some time cleaning it and trying to make a great picture
This: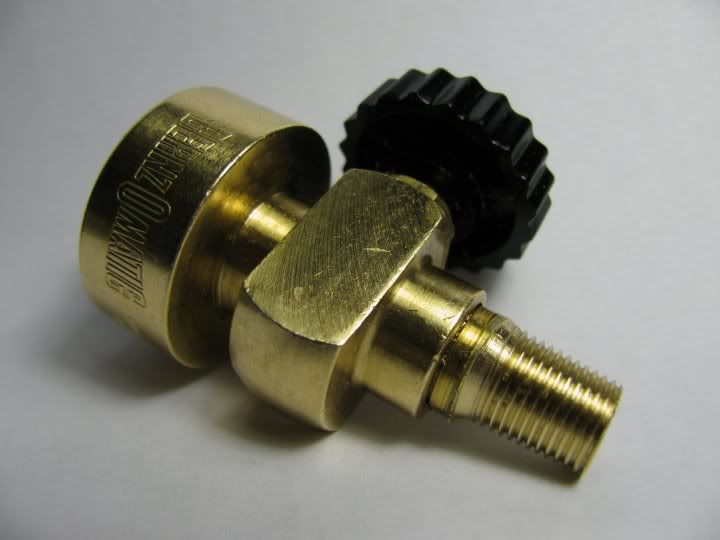 I know some people just unscrew the end but anyway thats how I do it...
Next you'll need a first gauge to tell you the amount of propane left in the bottle. it will be positioned between the shut off valve and the pressure regulator. They usually come with a 1/4'' fitting so buy a 1/4'' T flange and some 1/8'' to 1/4'' fittings to assemble everything together to look like this: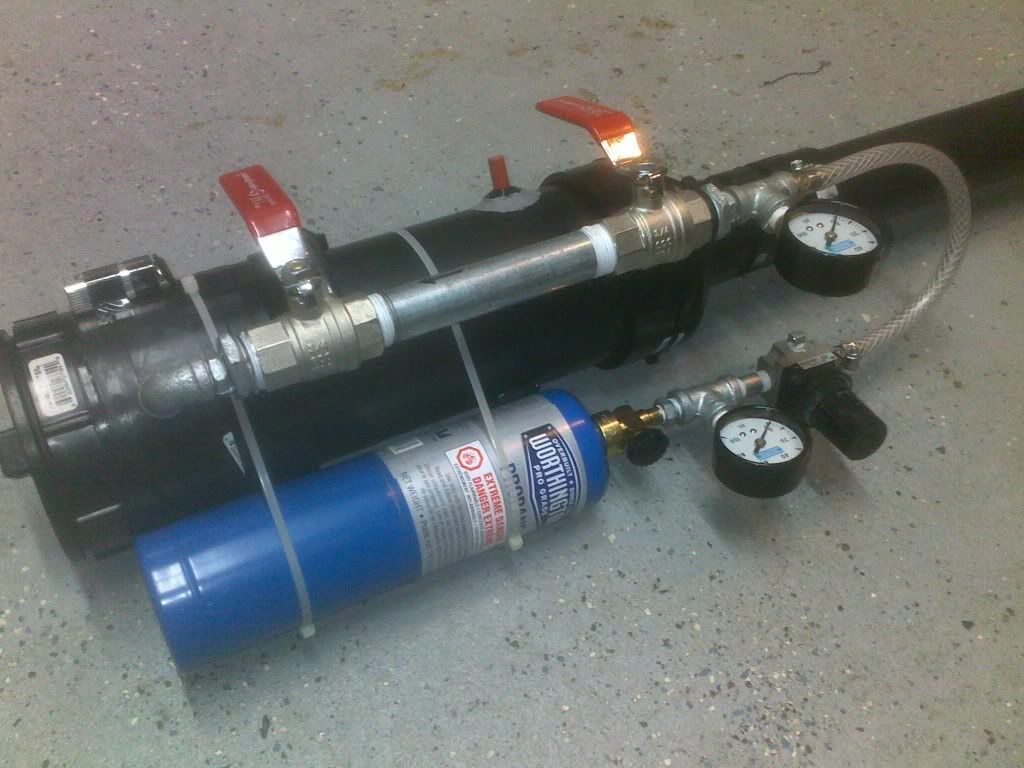 Next comes the pressure regulator that you can connect with the T flange with a male-male 1/4'' pipe. This valve will let you decide how much pressure you want in your meter pipe to have the best air/propane ratio in your combustion chamber.
Next comes a hose fitting, a pressure hose, another hose fitting and some clamps. This arrangement gives you a compact meter pipe by letting you change direction. You will then need another gauge to tell you how much pressure the pressure regulator is allowing to the meter pipe. Another T flange is used for this purpose.
Then comes the meter pipe itself. I think that for this one I used some 1/4'' to 3/8'' adapters, two 3/8'' ball valves and a small 3/8'' galvanized pipe (I don't remember the length though...) But you want to keep it short enough to have some good pressure readings and long enough to be working with low pressures when your bottle is going empty.
At the end you need an other adapter and since the only NPT tap I had was a 1/8'', I went for a 3/8'' to 1/4'' adapter and screwed in an other 1/4'' to 1/8'' adapter. I then drilled out the ABS pipe, tapped it with the 1/8'' NPT tap and screwed the elbow in and tie wrapped the whole thing to the cannon.
That's how (I think) you make a good meter pipe.
PS: don't forget the teflon tape and you can put a little angle in the ball vales handles to be closer to the chamber. It will make it easer to use.
Thanks for reading, sorry for my english (I usually speak french) and I hope this helps.
David