Ok so I took a break from spud gunning but now I decided to come back and what better of a way then with an over under design. The gun is made with sch 40pvc and I also used some wood for reinforcement to stop flexing and provide for handles.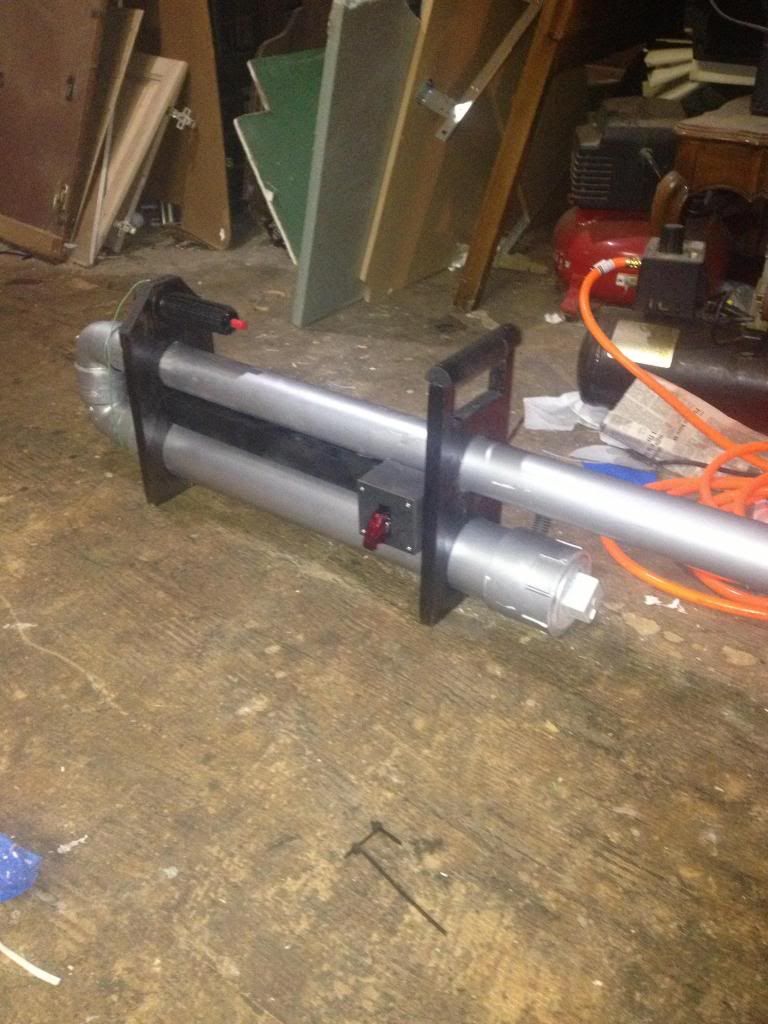 Specs...Barrel is 2" bore and is 5' long. Combustion chamber is 3" bore and is 2' long.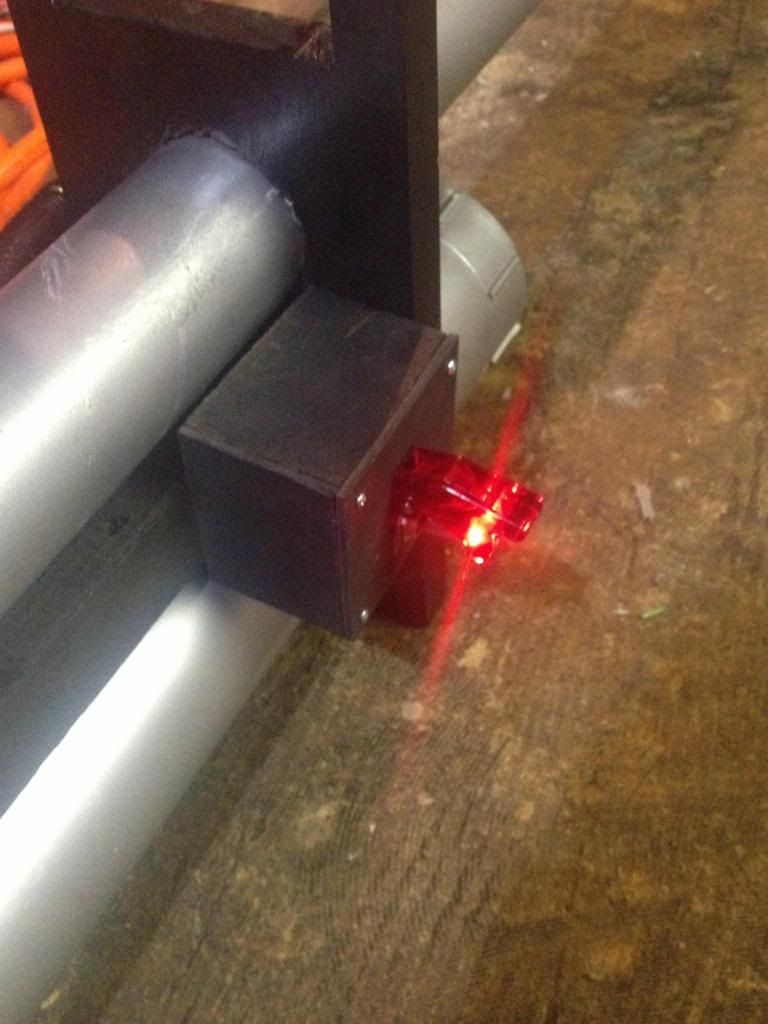 I made the box out of hobby grade plywood, It houses a rechargeable battery and the switch used to power the chamber fan, Note the light only comes on when the fan is running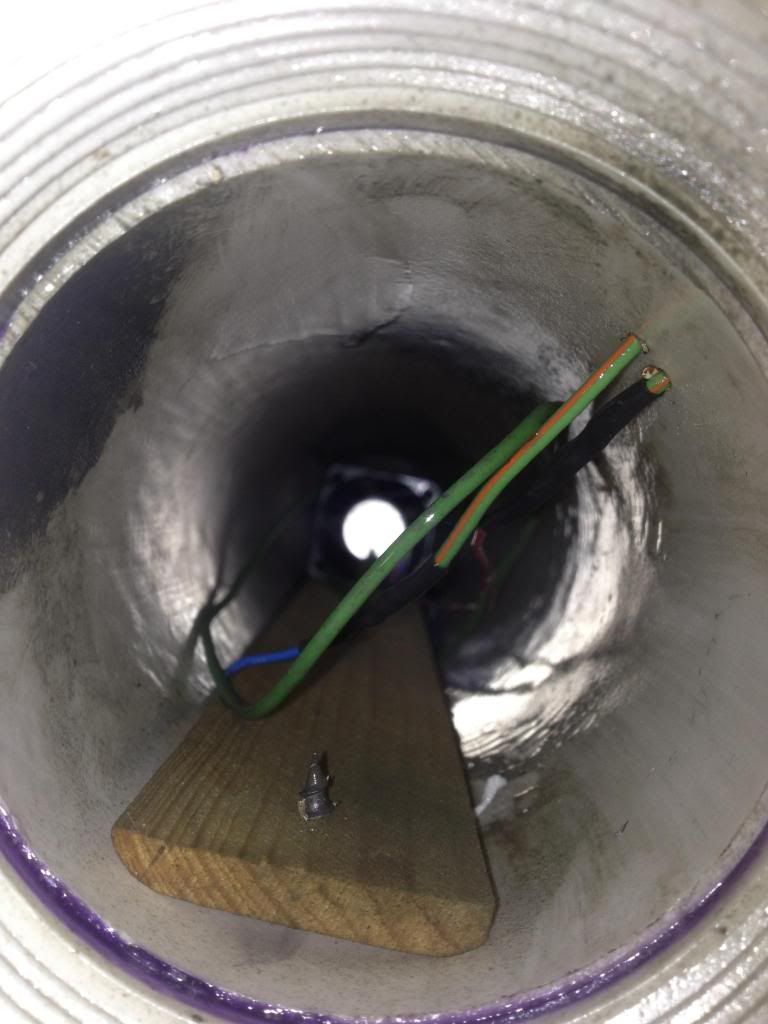 This being the inside of the gun, it uses dual spark, one on each end of the combustion chamber and a fan between them. The whole unit is removable with one screw to be serviced and the wires entering the chamber are a tight fit and have been glued in place to prevent leaks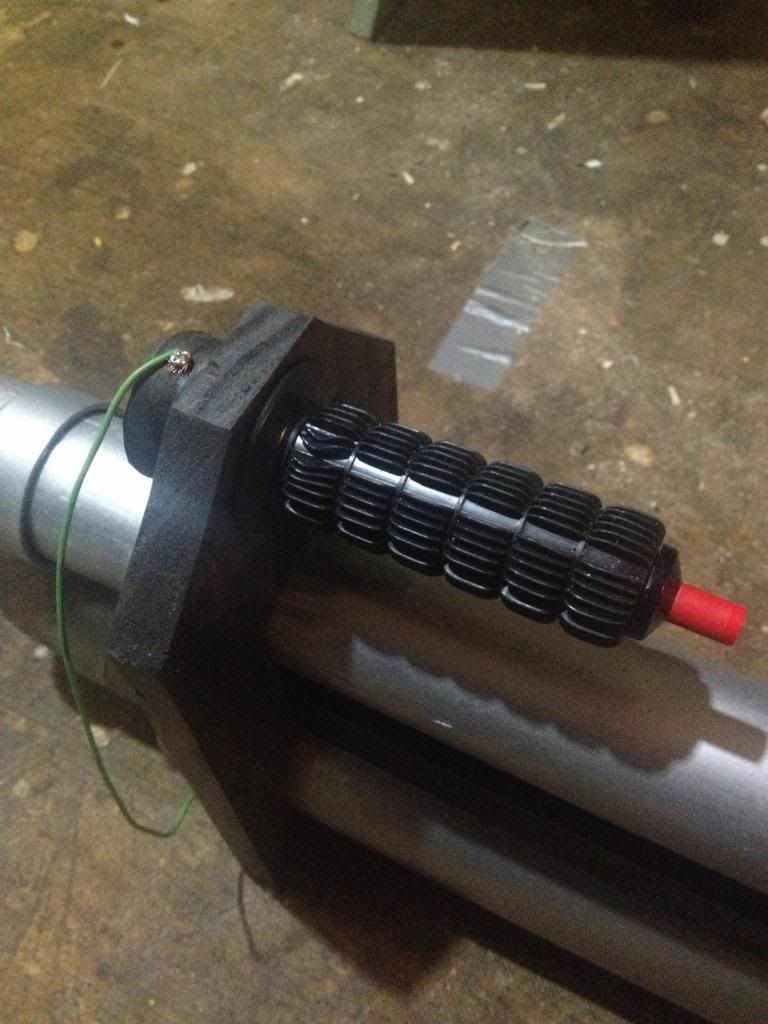 The ignition here is a simple piezo ignitor with a nice handlebar grip to cover the copper tube its housed in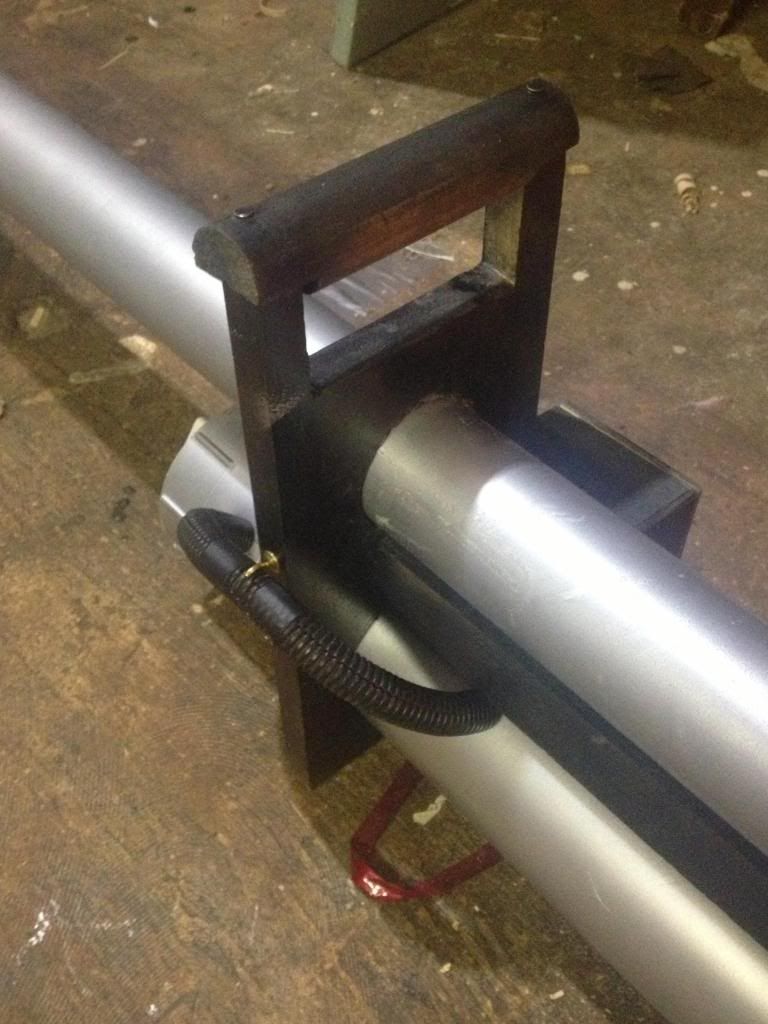 Front handle, not much to say, It balances quite nicely and can be carried around one handed
My final notes, This has turned out to be a very nice gun it seems to shoot with quite a bit of power and is still compact, clean and is made well. I really like the over under style too, it handles very nicely and is easier to aim then I originally thought.