My friend has a big bang cannon when i checked it out it was so simple i figured i could make something like that with PVC. His is one of the smallest ones you can buy but it sure does pop pretty loud.
I like mine better. I built one for him though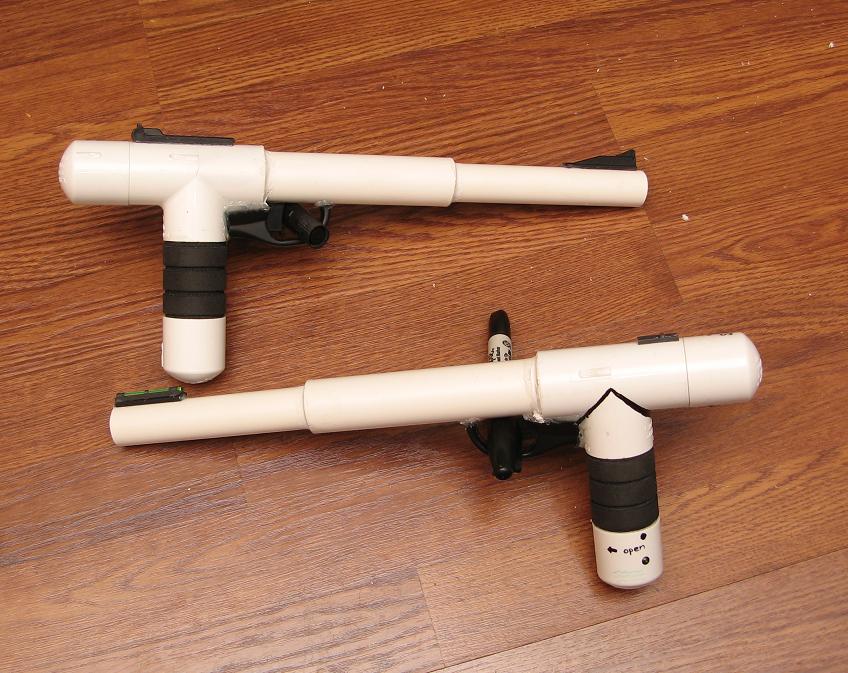 These are made from 1" PVC, 2 1" PVC caps, 6" PVC for the barrel down to 3/4" PVC 6" long. 1" PVC Tee all SCH40.
The ignighter i got from walmart king grill ignighter $1.
Everything else i found around the house, the grips are from a shelf from a harbor tools aluminum gun case. The sights are from a toy gun (top) and the bottom are a shotgun fiber optics kits from walmart i used one of them for my AR15-22.
Click here for the forum rules read them.