I've been a potato cannon enthusiast for a while but just recently found this site. I've started out when a friend of mine showed me the cannon he made which got me hooked. Well, as always, I wanted to build one but at that time about 5 years ago, I didn't have the time or the money to buy the parts.
I ended up looking around in my garage and backyard for any junk I had around and ended up building a cannon out of a soup can (Swanson Chicken Broth) and a piece of 3 inch diameter landscape drain pipe (ABS but white on the outside; inside is black) It was too big for a potato but oranges and some water bottles would fit in it. The cannon was constructed by removing the lid from the soup can and punching a small hold in the other end with a nail then duct tapeing the can to one end of the pipe. To fire, you would spray hairspray or butane down the barrel and quickly ram you projectile down after then "light" off the fuel by sticking a burning match into the hole at the bottom of the can. It was crude but it would shoot anywhere from 40 to 60 feet real fast. I named it "econo gun" as it was real cheap
The original design soon fell apart but I kept the pipe. I tried other cannons including a "classic" one and another "econo" version this time using a 2 liter bottle and some attachment from a vacuum cleaner but the bottle melted during a shot with alcohol which kept burning instead of going out after the shot.
I rebuilt my original cannon since I kept the pipe. This time, I used an instant coffee jar but it was still duct taped on but it also had an bbq ignitor so I didn't need matches anymore. I use propane for fuel and normally shoot oranges and plastic bottles and tennis ball containers
It is now called Econogun III
PICS:
The Original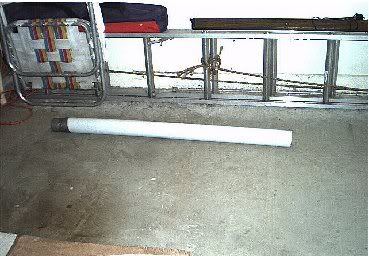 Current Design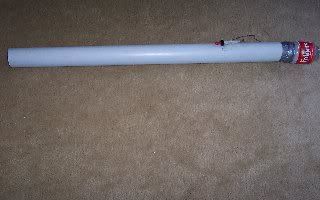 Ignitor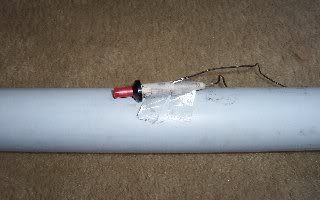 Chamber
Pose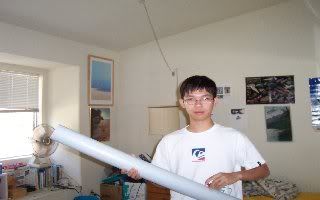 For more info and my progress visit my site
http://yu.andrew.tripod.com/econogun3/
My website on this
http://yu.andrew.tripod.com/spudcannons/