Look what i got at target just now.. just for free...
I said can i have those disposable cameras you have back there.. and they said why.. i said .. for science projects.. they said.. sounds like recycleing to me.. and they gave me this.. box full of cameras..
IM RICH! yea!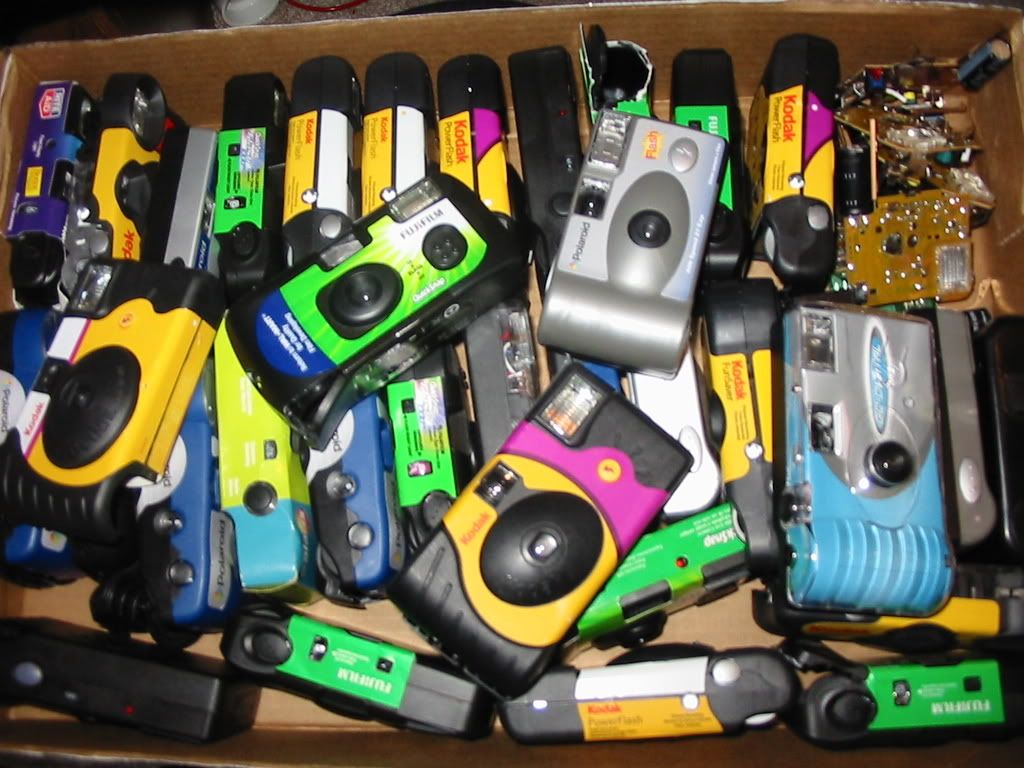 I'll be able to build lots of combustion cannons now..
Sweet huh? You should try the same thing...