So, I went digging around in my garage and found an old TV that had stopped working after we'd dropped it (lol).
Now, it's a rather old TV, around 1993 but it has a flyback that looks almost identical to this one that was in another post: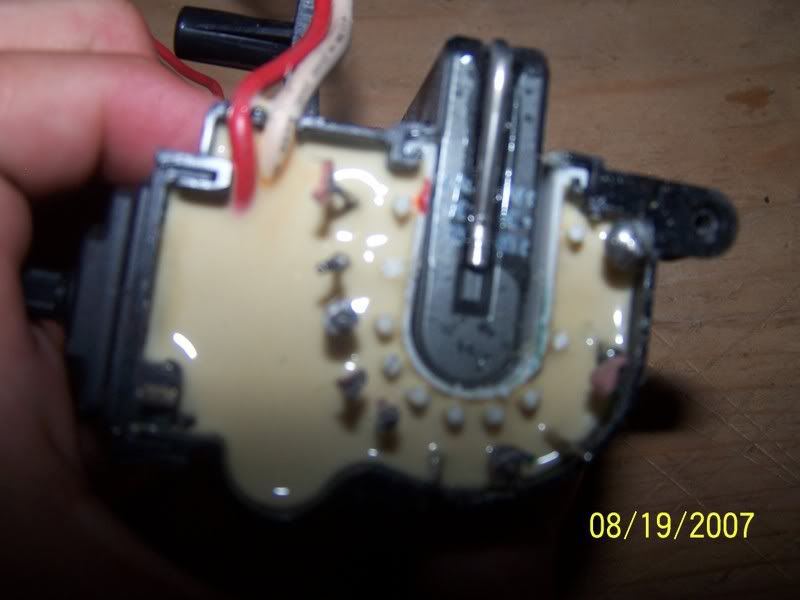 Mine has 2 minor wires coming out of it, and then the usual HV wire. I read the website guide at sixmhz.com but I'm still having a little bit of difficulty discerning how exactly to "test" for the primaries and feedback and such. I bought wire connectors for a 9V battery adapter, so how exactly would I hook this up to the flyback so I can test the arcs for the primary, feedback and secondary coils?
I'm trying to get this circuit put together:
As demonstrated by
jimmy101
.