here is my idea to build a semi auto potato cannon. it uses a gas piston to hit a valve to release propane into the combustion chamber and to load the next round into the firing chamber. it is limited to semi auto because the plans include a grill ignighter if you used a tazor you would need to have a cut off switch that wont click on until the bolt is closed back up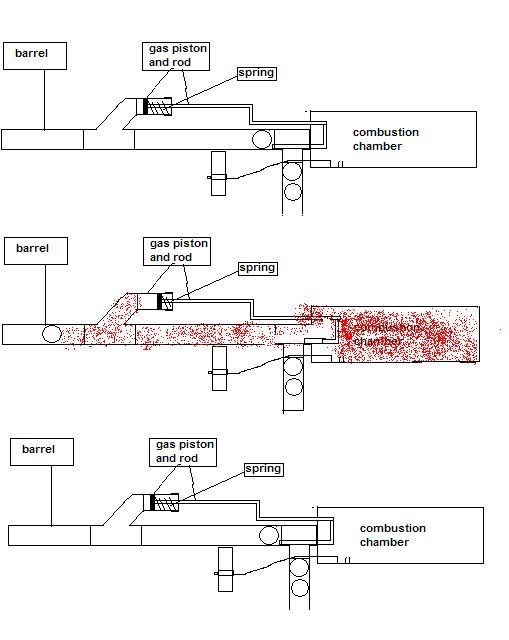 in first figure is the cannon ready to fire. all primed up.
in second figure the cannon fires and the pressure inside the barrel pushes the piston letting the next ball enter. and not included in the sketch the propane valve opening.
in third figure the cannon is ready for next shot. please note that this is just an idea I still haven't confirmed what the material will be. but I am thinking about using copper because after a few shots pvc would hot and possibly fail. also copper would work better for all the moving parts. and also there will be a cocking handle on the piston rod so that it can be cocked for first shot