I came up with an inline and airsoft version of Tippmann C3. Here's the C3: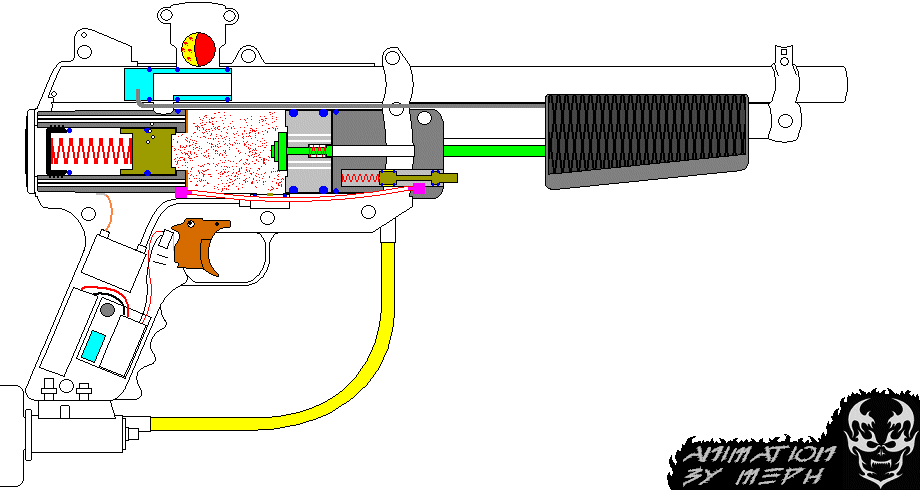 What makes my design different from the C3 is that the check valves that allow in fuel and air, are on either side to make way for the barrel. The velocity can be regulated by the blow forward loading mechanism (complements to Clide) instead of having a separate sprung piston. The piston is to be moved by the trigger (enabling semi-auto). And lastly, its inline and airsoft!
In the diagrams, it appears that the ammo/propane inlets are on the opposite side of the air inlet. Actually the ammo inlet is pointing down as shown, but the air/propane inlets are supposed to be on either side of it, pointing out to the sides.
All of the aluminum to copper/brass/aluminum components will be brazed together with this stuff:
http://www.acehardware.com/product/index.jsp?productId=1290590&cp=&sr=1&kw=brazing&origkw=brazing&parentPage=search&searchId=38848846624
And here are the phases: