Most of my previous [Nerf] projects to date have been powered by HPA or CO2. That's all well and good, but expensive and difficult to use at times. I decided to develop a Nerf gun with the "always ready" convenience of CO2 without the cost. I quickly realized propane was the solution and got working on my first combustion gun in some 5 years.
Here's what I've got so far: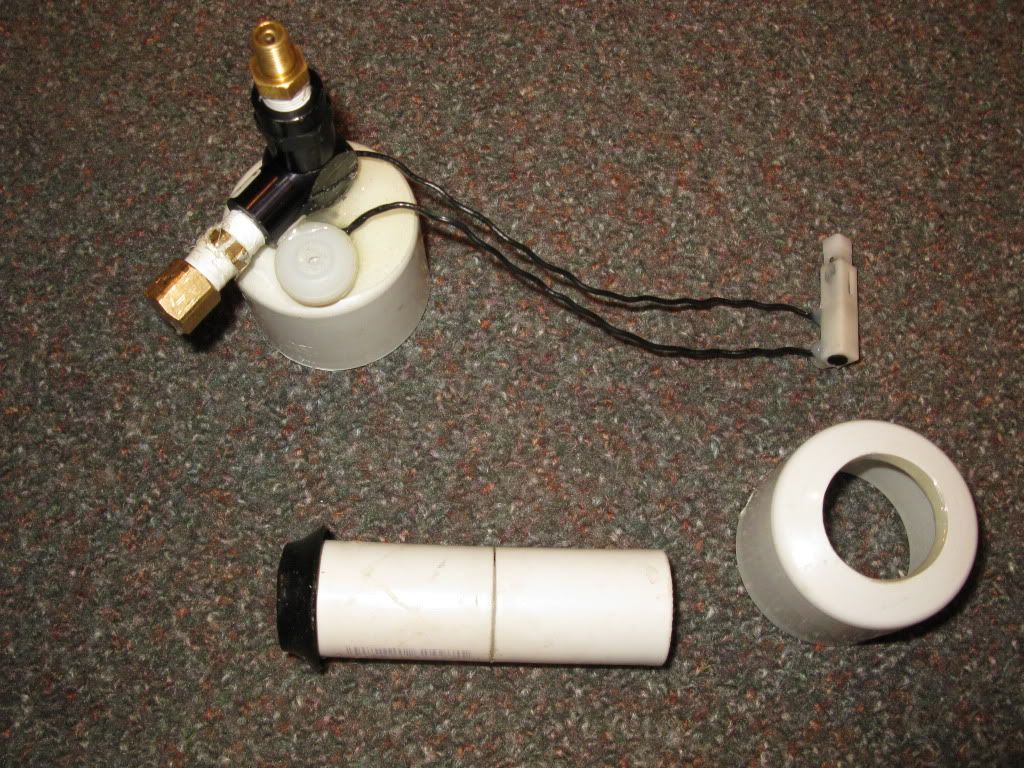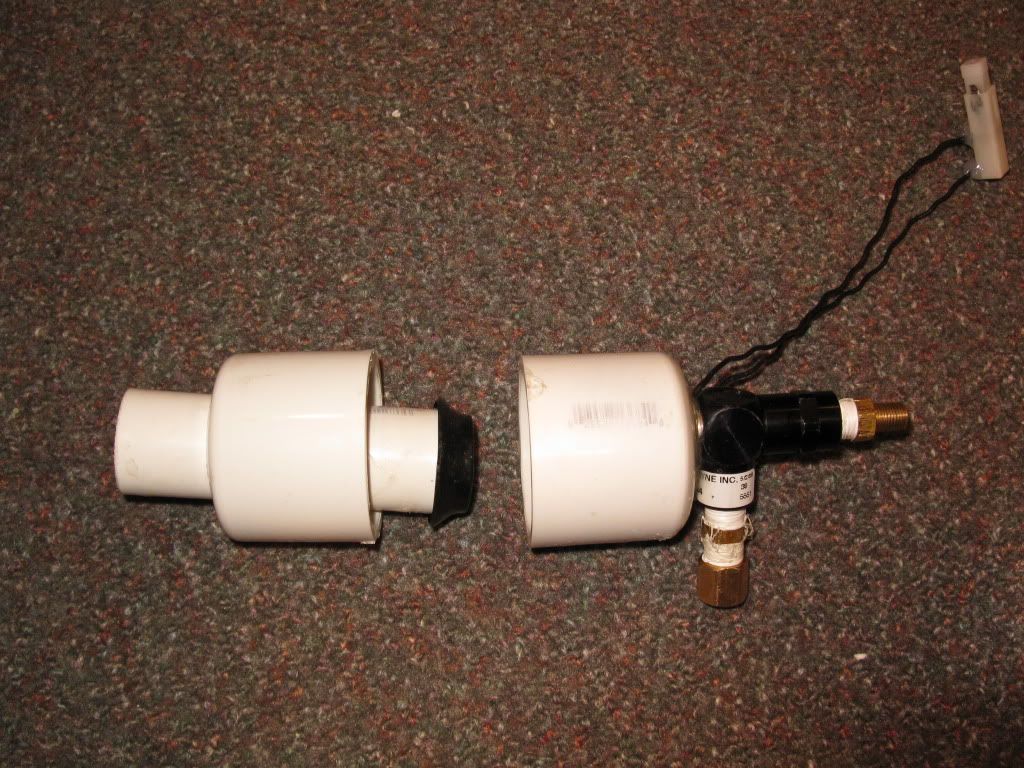 That cap on the left in the top picture consists of the metering and ignition system. Propane is supplied to a 3-way N.C. valve specially selected for the fact that it exhausts air
around
its button. The gun is pump action; on the backward pump stroke, the piston (to be explained later) impacts the button causing propane to fill into a small, premeasured reservoir. On the forward stroke, air is released from the reservoir around the button and into the gun's combustion chamber. This system is essentially the same as the double-ball-valve volumetric metering system except that the whole process is performed with the push and release of a single button.
Attached to the cap is a small check valve which allows fresh air to enter the combustion chamber when vacuum is produced by the piston's forward stroke. Also attached is a spark screw; the NC valve is used as the ground instead of a second screw.
The piston contains a check valve to release gas both during the backward pump stroke and during firing, yet remains closed to prevent diffusion of propane while the gun isn't being used. This check valve is actually a safety pop-off valve with an extremely light spring. It's mounted inline with the barrel and offers very high flow during combustion.
The pieces will be mounted on a simple wood receiver such that the combustion chamber and barrel will be in fixed positions while the piston will be free to move. In its forward position, the piston will plug into the barrel. In its backward position, the barrel will be exposed for breech loading. In a sense it could be considered "bolt action".
As usual my explanation probably sucked so take a look at a diagram of the
Tippmann C3
for a better understanding of my gun (they're quite similar):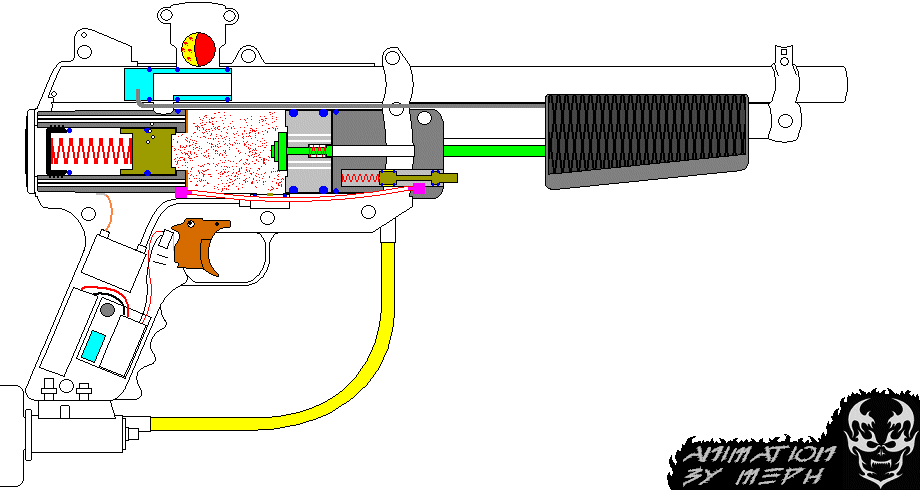 Special thanks to JSR for the advice he provided me.