Greetings All,
Ok lets get to it. Now what I started with was your basic 4" chamber to 2" barrel, with a threaded coupler for portability and interchangeable barrels. Now the first works great but i found myself wanting more punch and further distance. Already knowing a little bit about plumbing and pipe reduction, i decided to make another barrel. this one dropping from a 2" to a 1" and still using the 4 inch barrel. This thing sounds like a shotgun just went off and i would recommend wearing hearing protection.
A general rule of thumb that i have found with pressure increase regarding reduction is for every inch dropped you get 1.5 x the original force. Feel free to correct if i am wrong, i want your ideas and feed back.
So from a 4" to a 2" is a 3x multiplyer of force and a 2" to a 1" is a 1.5x increase so if you work the numbers your adding a multiplyer of 4.5x to your total output of force.
Feel free to correct and give feed back.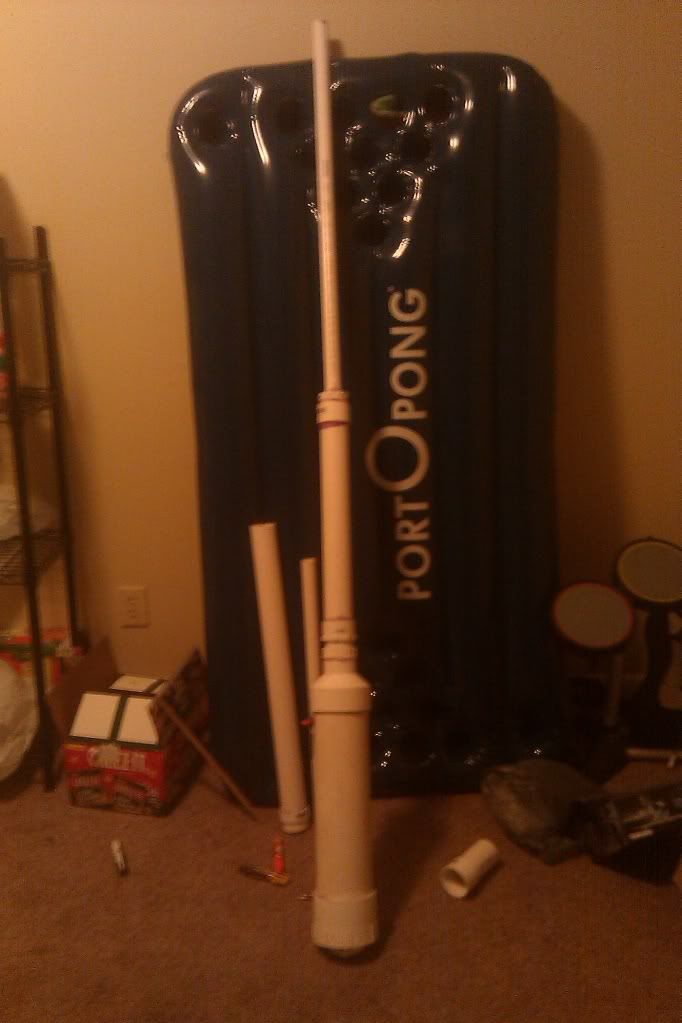 [/img]