ok well this is my kind of ghetto way of making a double spark gap.
I dont have real photo's of the process but it is pretty simple to understand. Easier with the help of the dodge pictures i have drawn.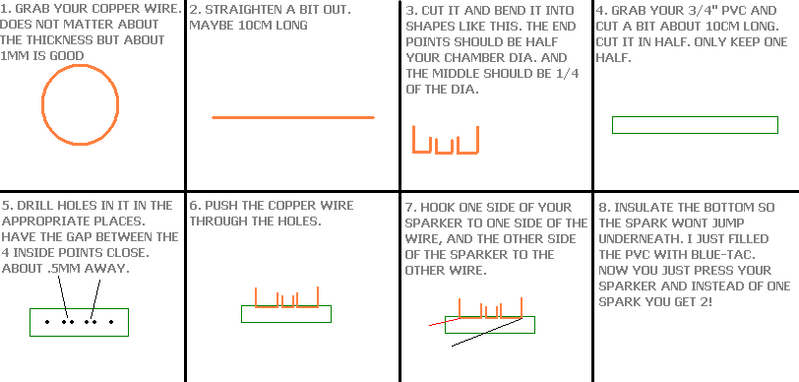 Final product: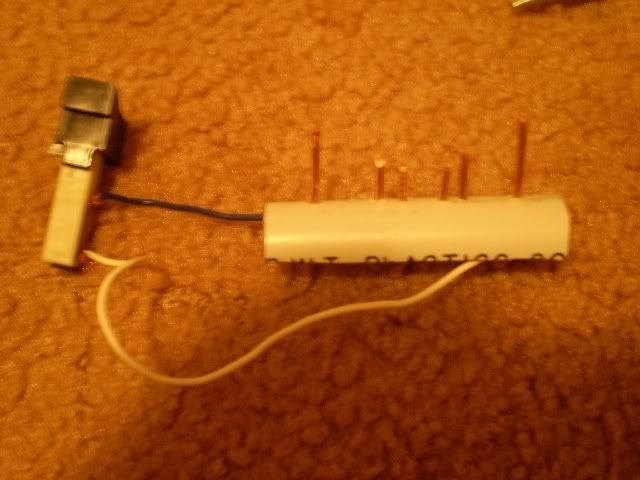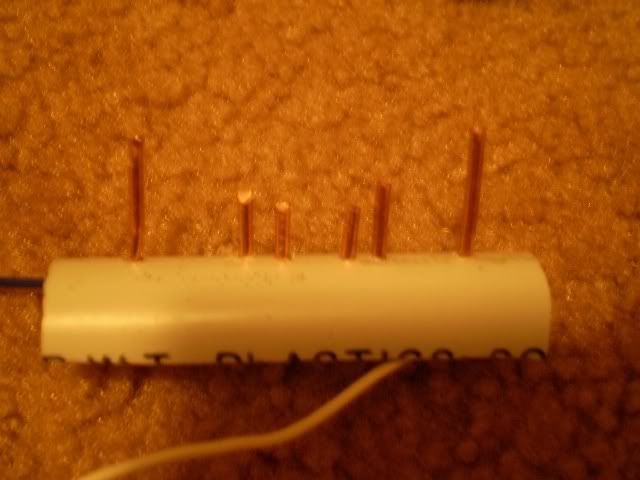 To use this you use a strong bonding material such as epoxy to glue it inside your chamber. Fill the half of PVC with epoxy, and then mount it inside your chamber.
VIDEO:
http://www.youtube.com/watch?v=UBqmYY5SEvw