Its pretty simple basically. with a low bursting rate so it is gauranteed fire every shot. I made these for my new gun but thats not finished yet so i tested them on my BB gun.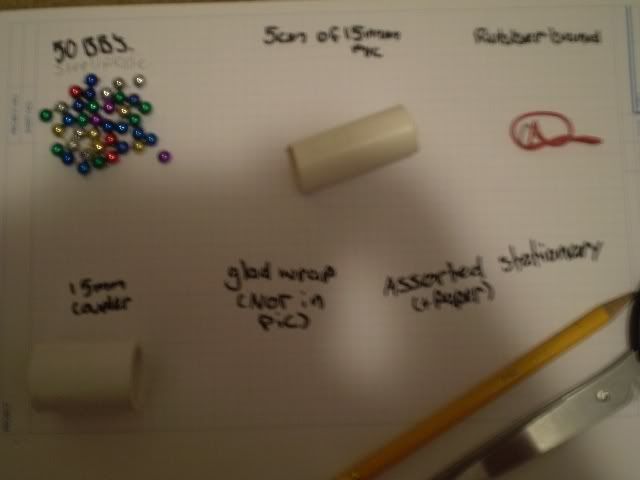 STEP ONE
Cut your glad wrap . fairly bigger then your 15mm pipe. lay it flat on a surface, and then put your 15mm pipe ontop of it in the middle.
STEP TWO
pull it tighly up, and then wrap the rubber band around it. cut off the excess plastic.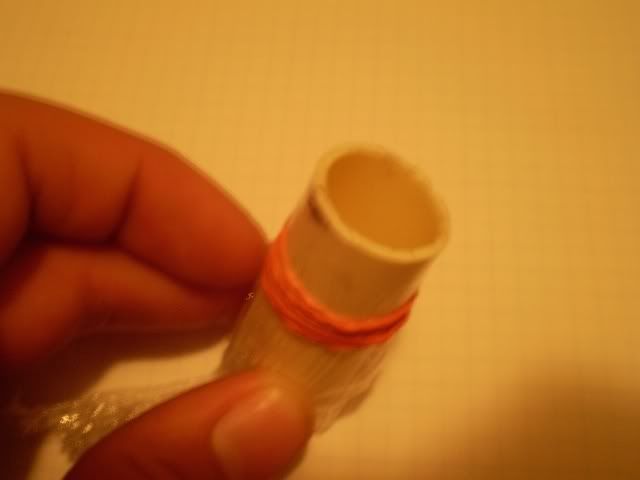 STEP THREE
draw a line around your 15mm coupling on the paper, and cut it out.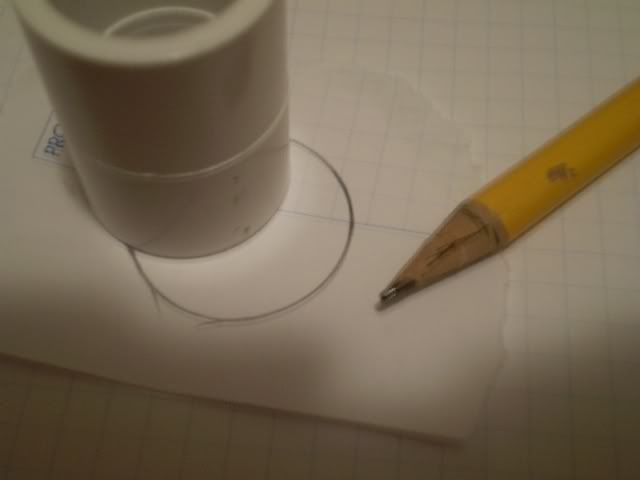 STEP FOUR
load your shell with your 50 bb's now. then bend the edges of the paper a little bit and push it in.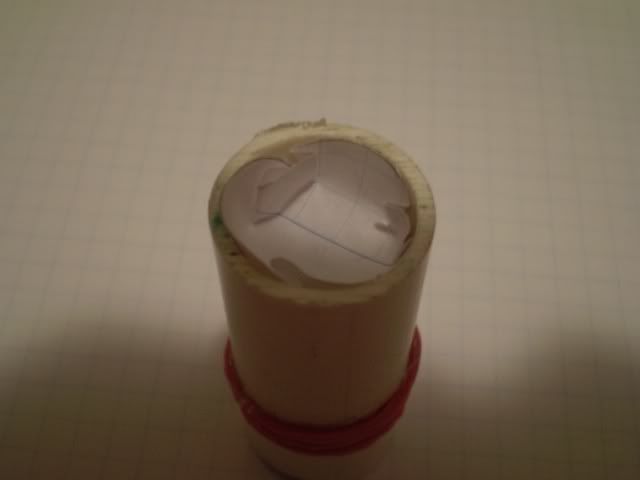 Your shell is done!
Load it into your breech (this is temp on my bb gun while other gun is being finished.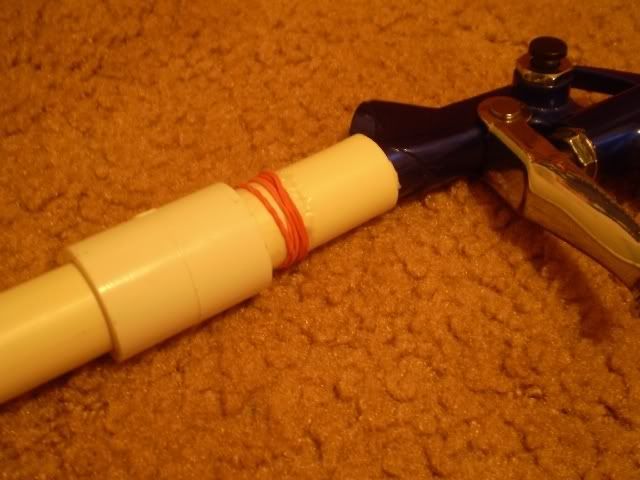 Here is the clean hole after its been shot.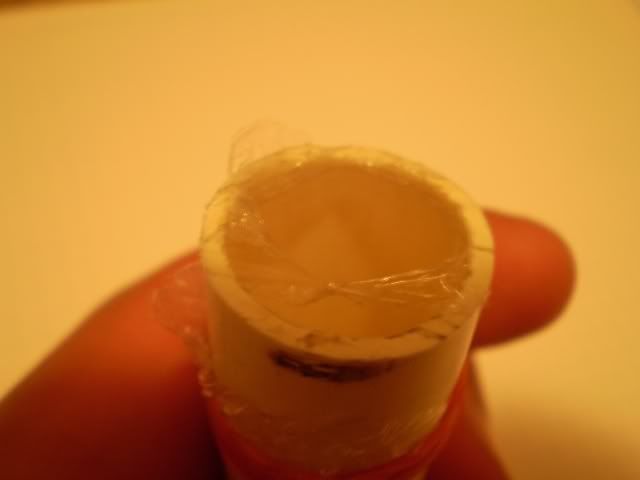 I have a video of it aswell, but i cant upload it now.
Tell me what you think aswell.