This Homemade Chronograph is partially built on Jim's homemade chronograph design (body) but we re did all the circuits for more consistant and accurate IR readings.
This
is Jim's.
I have included our circuit schematics, which work amazingly well.
As you will see we did included IR LEDs. This along with the capacitor helps amplify the signature. There are also a 10k resistor on the phototrasitor circuit and 2 180k resistors on the IR LED circuit.
Kinda a rough drawing but its ok
For the body we cut a piece of 1.5" pipe lengthwise, slim on one side and thicker on the other. then we cut pieces out of the thicker part to match the bottom. These are the holders for the IR LEDs.
Then we drilled 7/32" holes for the "light holes" and each LED hole which was 5mm or about 13/64" bit. These are attached by electric tape because I ran out of hose clamps, but soon to be replaced. The Phototransitor hubs are 3/4 pipe and caps but not glued together. This is for servicing if needed.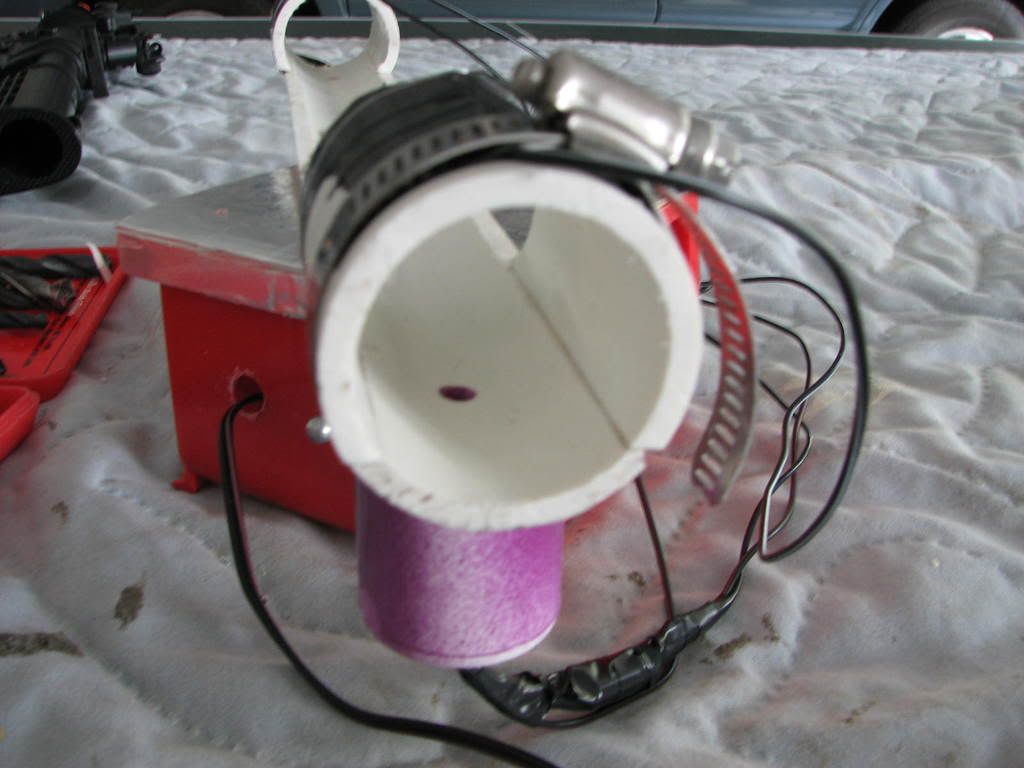 We use audacity for now and just get the distance between the two drops and divide 1 by it to get our FPS.
More pics to come