Materials needed:
2 1/2" PVC coupling
A couple inches of 2 1/2" PVC pipe
(two) 3" cut off wheels(substitute metal disks if you have them, or cut some out of sheet metal with a hole saw. The more rigid, the better.
1/2" x 6" nipple
1/4" x 4 1/2" screw with lock nut
Fender washer for each side of piston
large neoprene fender washer
small neoprene fender washer
Oring
I know 2 1/2" PVC is hard to find, so I just used conduit found at Lowes.
And one Lathe... I know some of you don't have access to one, so you might be able to substitute a drill press.
Cut two small sections of pipe to fit all the way into the coupling.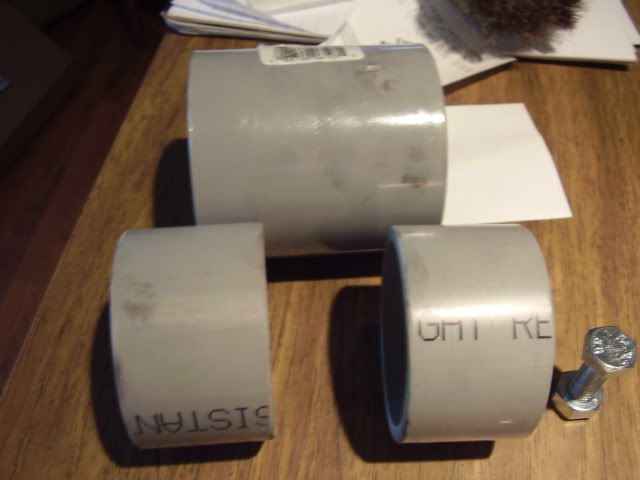 Glue them in and let dry. Mine stuck out a little, but I just faced it off later, no biggie.
Since the coupling is not the right diameter, we have to turn it down. This is why we put the pieces of pvc in there, to strengthen it.
We are aiming for 3.030-40". 3" PVC pipe averages 3.050 ID.
Over 2 tenths of an inch too big.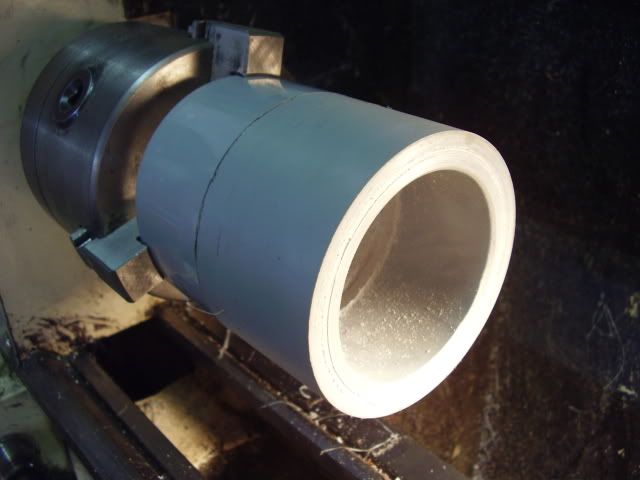 Nice fit.
Next, you need to grind the grinding wheels( I know...haha) down to fit inside the pvc, cut the nipple to the right length, and cut grooves into the sides of the coupling to hold the disks.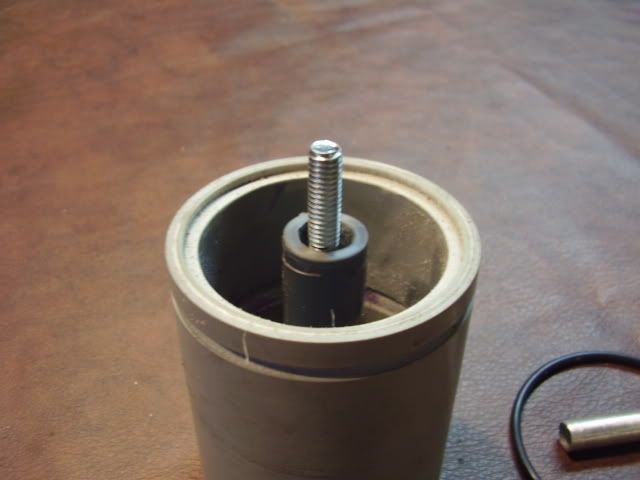 And yes I know I put the rubber fender washer on the wrong side...I'll take the nut off and switch it around later tonight.
I left out the oring groove, but it's pretty self explanatory.
Total weight, 11oz.
Hope ya'll find it useful.