Alright, so its been a looong while since I have made any serious posts here. I'll be honest, I have been really busy. I have been away at school since August, and of course the authority figures don't enjoy complaints about homade weapons on campus, so I have been forced to keep my head low for a while. However, now I am on break and back home, so I decided to do some more building.
About a year and a half ago, I got interested in making homades for milsim type games; airsoft, paintball, nerf, etc. I have been busy designing and redesigning a basic weapon that I can attach different barrels to, and I am happy to say, I am almost done making it. In the process however, I have discovered that I absolutely LOVE shooting mini nerf vortex footballs. This type of ammo has some issues though.
The main issue I have with mini vortexes is that they are a pain in the butt to carry around. Unless you have a backpack or a bucket, you cant really grab more than three or four at a time. To help with this, I came up with simple barrel attachment that allows you to keep three or four on your gun at all times. Its basically a homade tactical shot-shell holder attached to your barrel.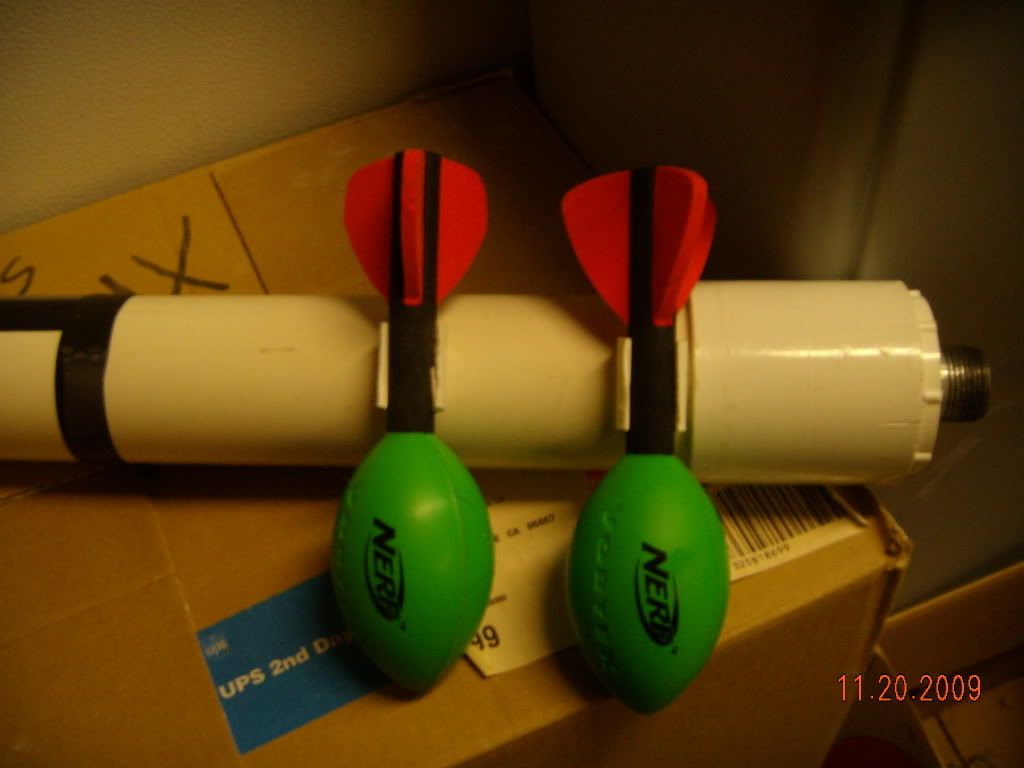 As you can see, the vortexes are held on to the 2 inch pvc pipe. The holders themselves are simply 1inch pieces of 1/2 inch sch40 pvc pipe that have been cut and screwed into place. Make sure the screw or bolt is small enough that it won't show through and stop your foam missile of death from leaving the barrel.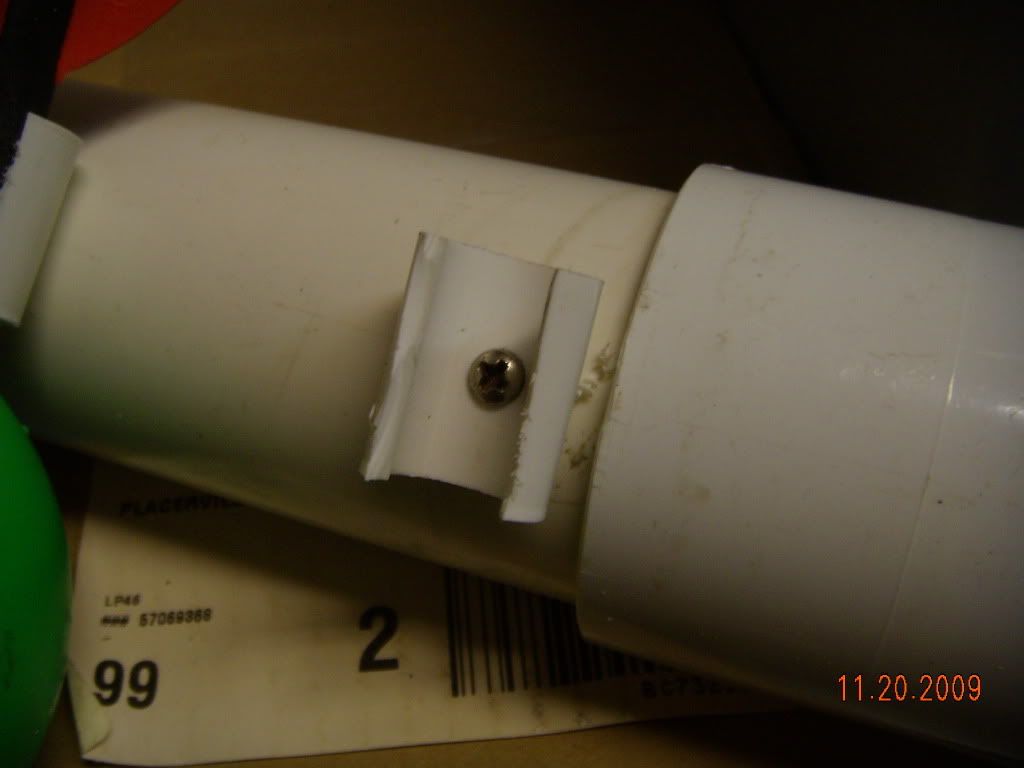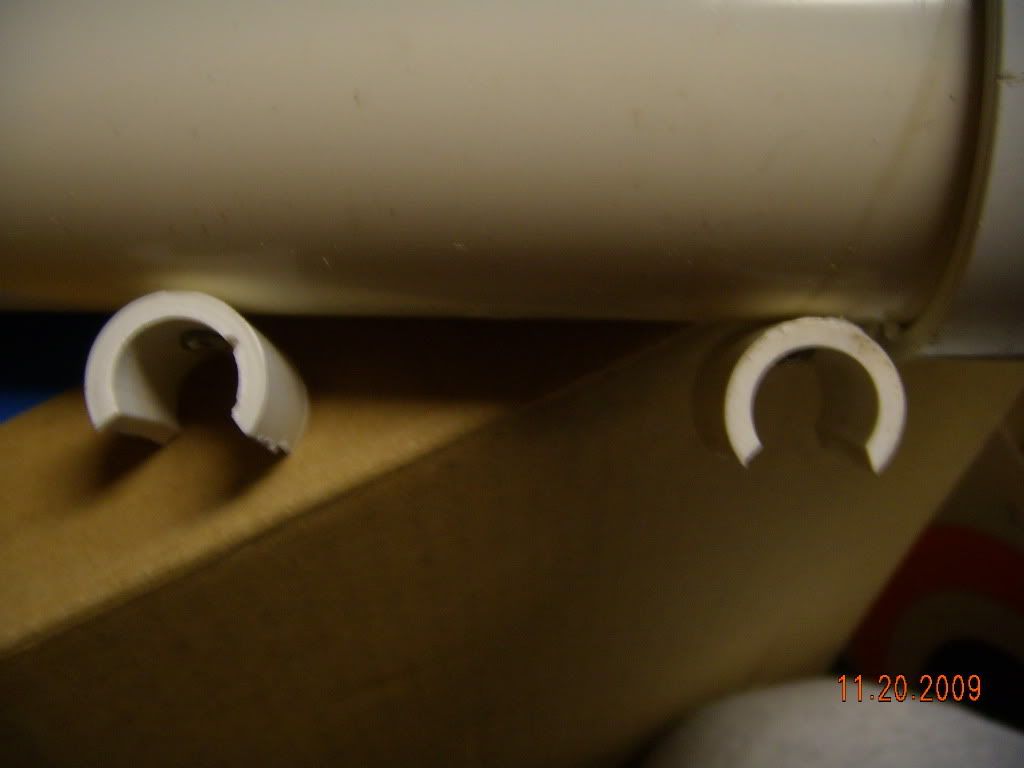 And that's it people.. real simple.