I started with a standard 1-1/2" union from Home Depot. It looked basically like this: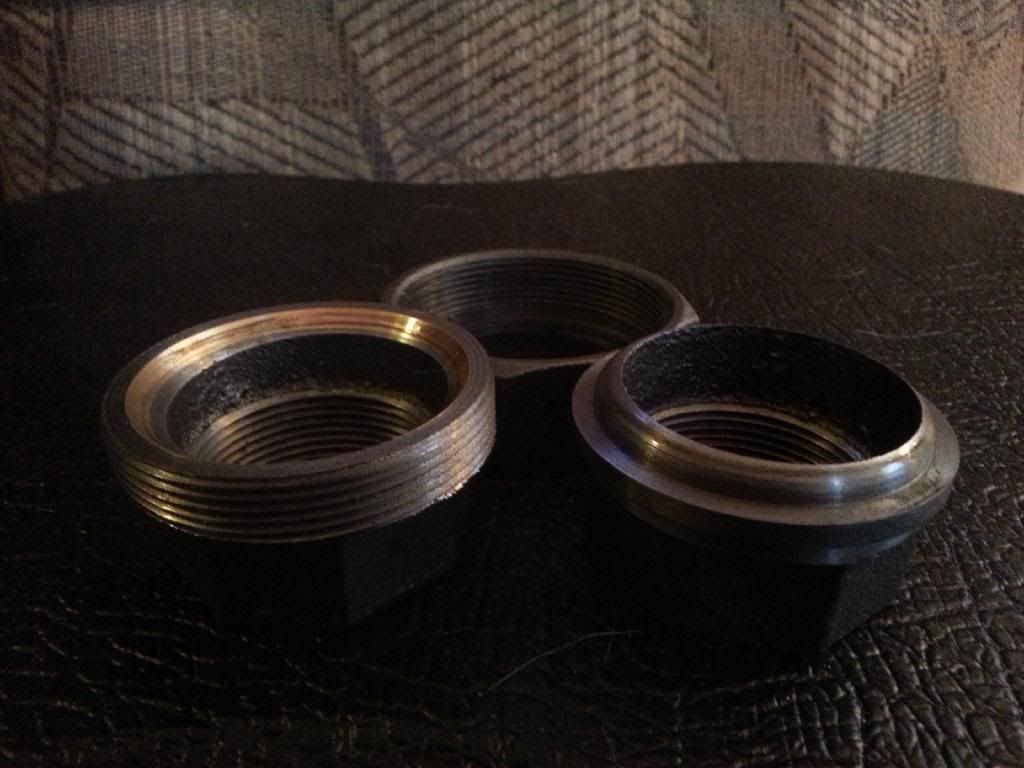 I then chucked the pieces up in my lathe and ground the tapered faces flat. It could be done with a belt sander, grinder, or even files if you have the patience. The modified product looks like this: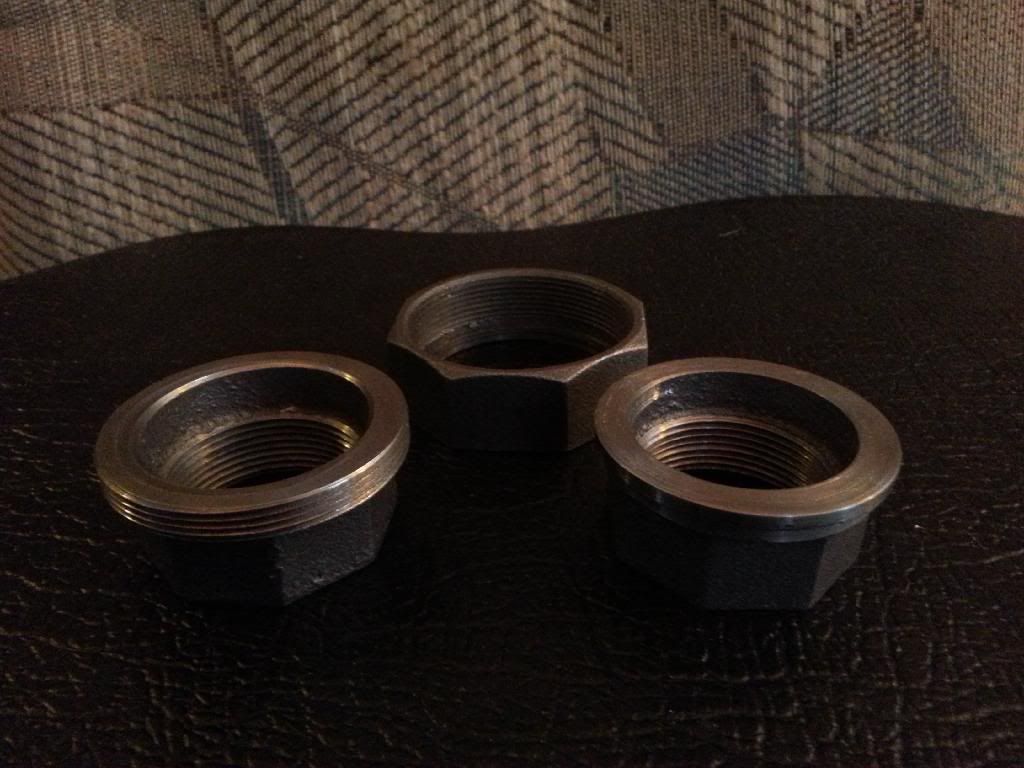 Next comes a gasket. It goes on the side toward the chamber. I cut it with a scissors, so there was some excess both inside and outside, and contact cemented it to the union. Then I ground the excess off with a dremel tool drum sander attachment. The rubber is 1/16" stuff from Lowes, found in the plumbing section. The result looked like this: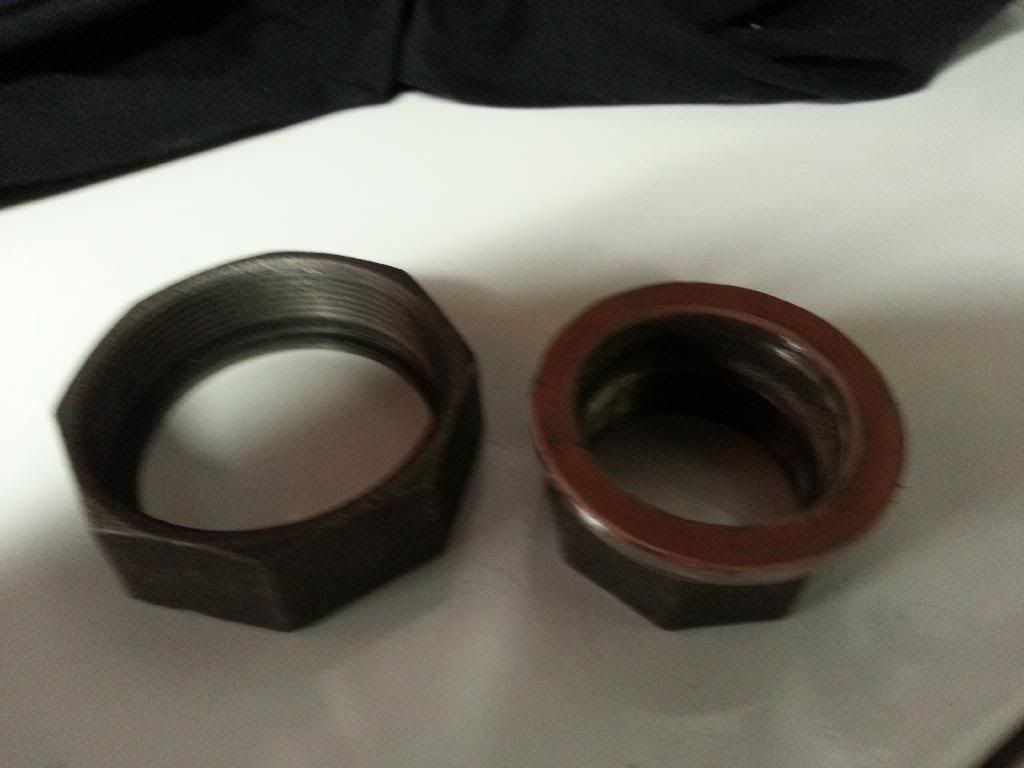 Sorry that is a little out of focus, but you should get the idea.
Initial tests seem to indicate that this modified union works well.
I hope that is helpful to someone.