For all you people on spud files that have marble guns, you know how inaccurate they can be. This tutorial will show you have to make a simple much more accurate ammo. The things you need are:
-Candles
-lighter
-Marbles
-dowel rod
-pipe the same diameter as you barrel
-freezer
-wax paper
-rubber bands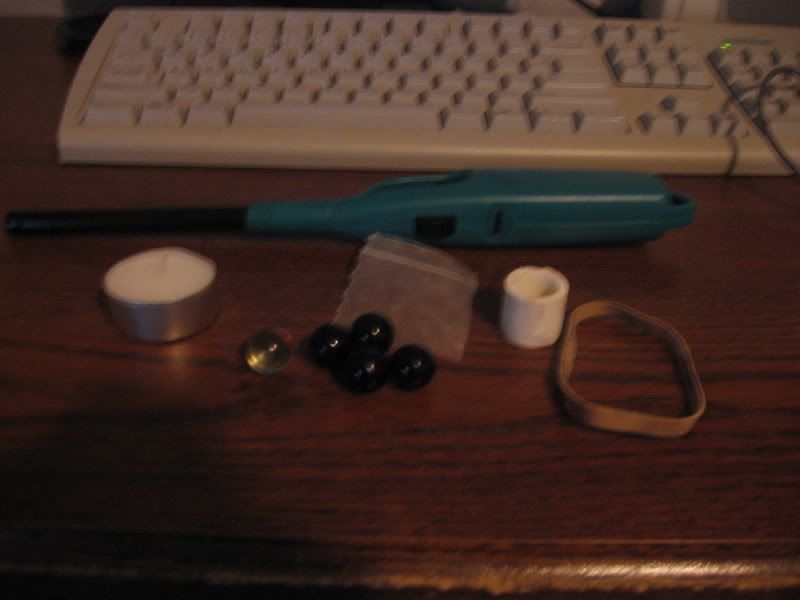 First place the wax paper under one end of the pipe and wrap the rubber band around it to keep it in place.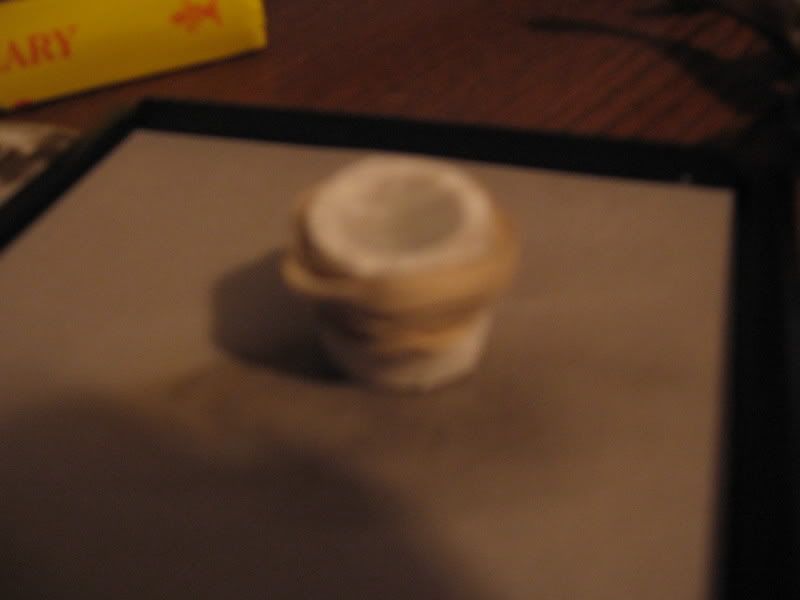 Now light you candle and let the wax drip into your now sealed pipe.
Once the pipe is 3/4 full. Allow it to cool until the top is starting to turn solid and press you marble into the wax.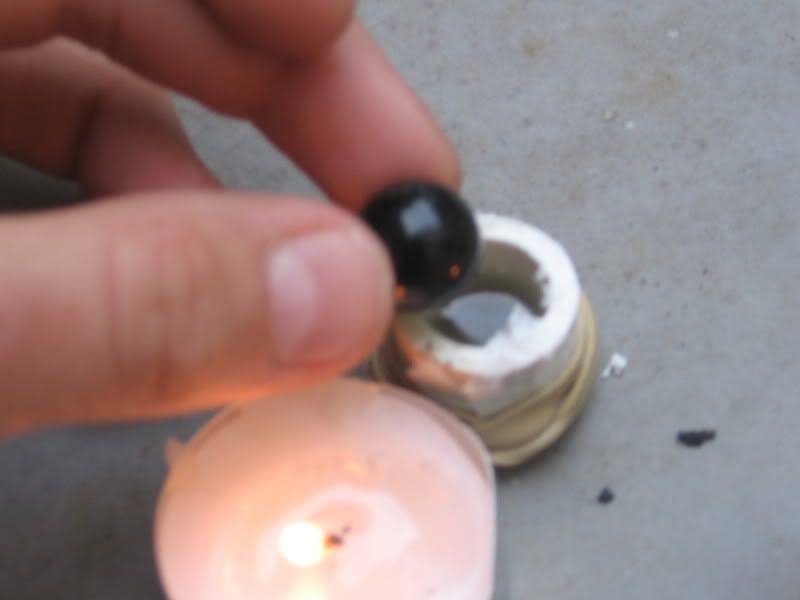 Now press you you dowel rod into the end of the pipe with wax paper on it.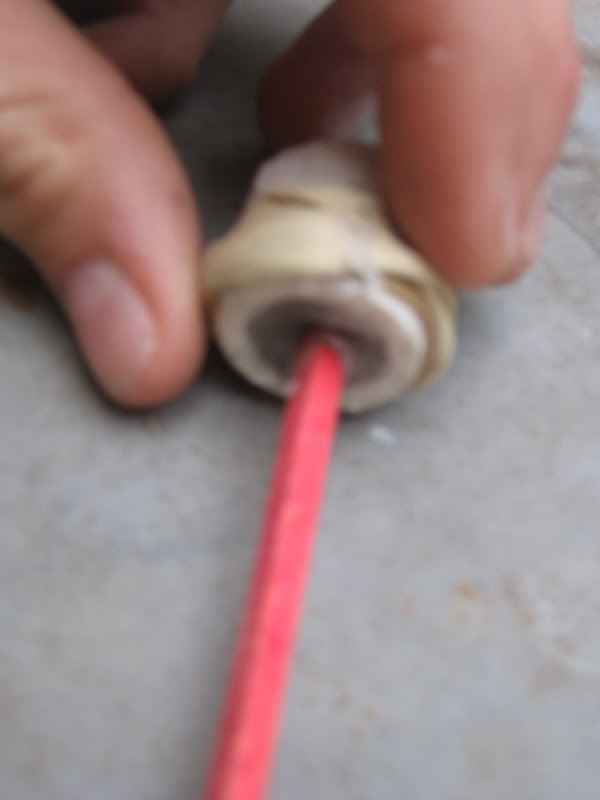 Place it in your frezzer for fifteen minutes and pop out the wax bullet. It should look like this...