I'm proud to announce that my never-before-tried metering system works - flawlessly. I don't know for sure, but most new hybrids don't fire within 50 ms of the first time you ever press the trigger.
I guess a lot of people wouldn't classify this as "small scale testing", but it's really quite miniscule compared to the second testbed design that will follow.
The specs:
Chamber
Volume: 2584 cc (exactly)
Dimensions: 4.026" x 10", plus 6" or so of 2" pipe leading to the union
Material: Schedule 40 welded steel pipe
Valve
2" burst disk (what else
)
Meter
Made of SCH 40 steel pipe, mostly 1/4". Currently has 6 ports: oxygen, fuel, air, 0-300 psig grade 1A glycerin filled gauge, 0-15 psig grade 1A glycerin filled gauge, and output.
Safeties
Safety ball valves on both oxidiser and fuel inlets, meter can be detached via hydraulic quick connects before firing, 2000psi rated carbon steel ball valve isolating meter and quick connects from chamber, on/off switch on stungun power supply.
I was going to use air for the initial testing, but I accidentally vaporised one of my brass hose barbs with a burning muffin (don't ask
). The air hose needs 2 barbs to attach to the chamber, and the oxygen hose only needs one. This made the oxidiser decision a very simple one to make.
And because I know how little words mean on the internet, here's the pics and vids: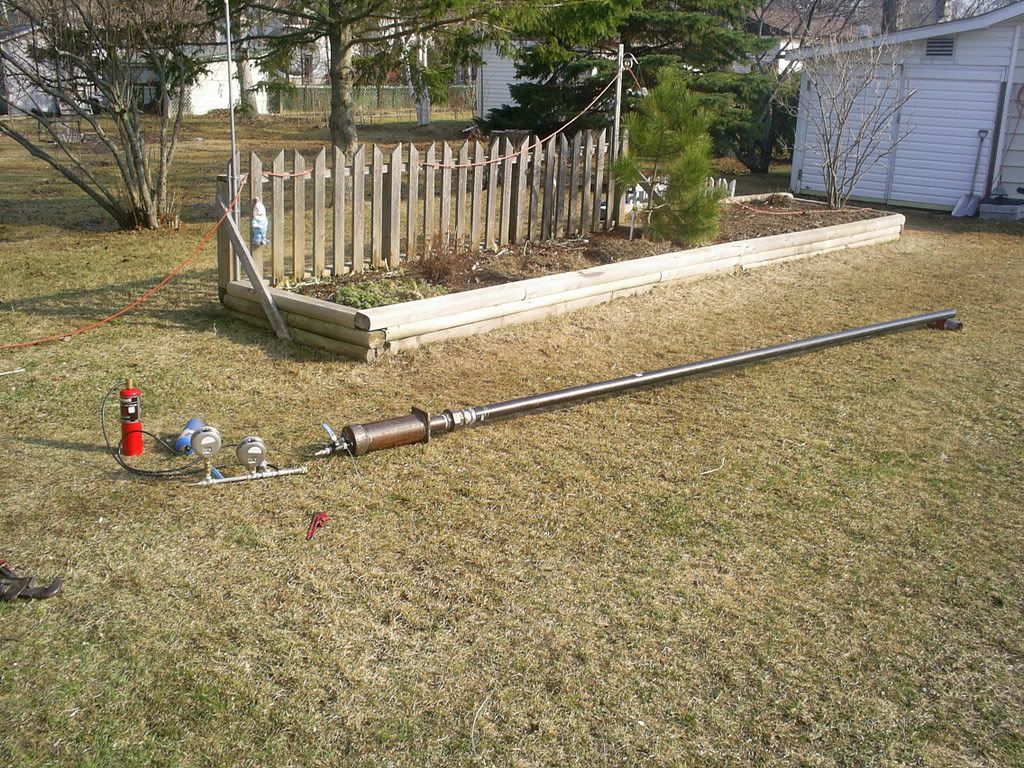 The whole thing, assembled and ready to fire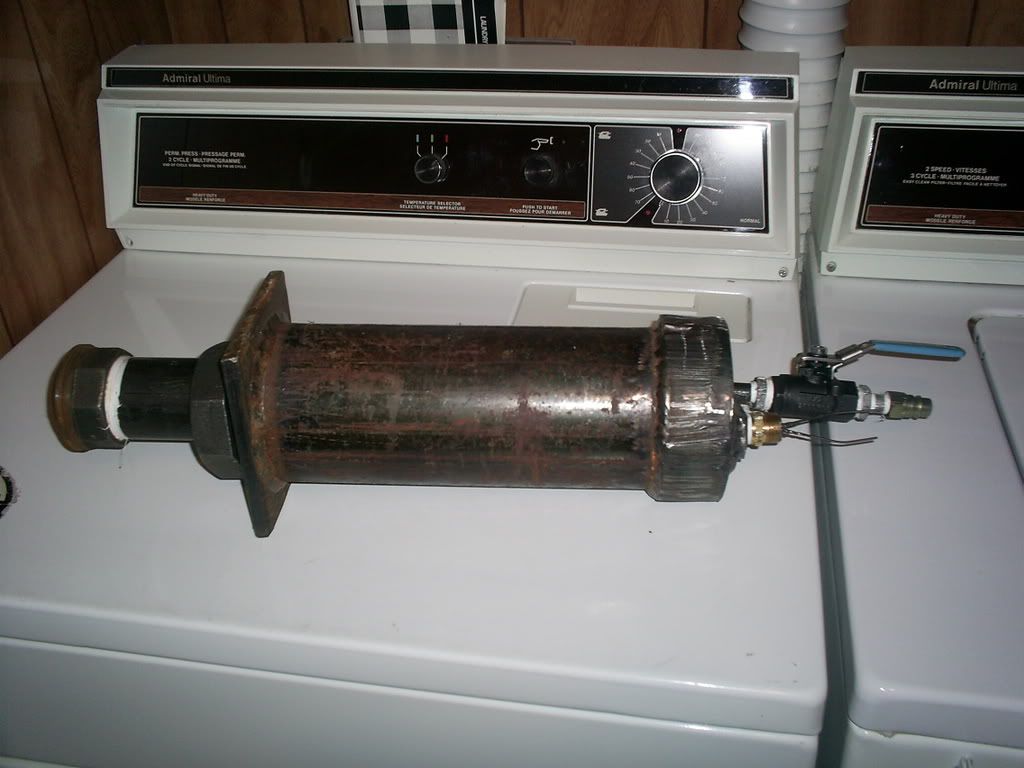 Chamber detail. The front plate is 1/2" steel, the back plate is 1.75".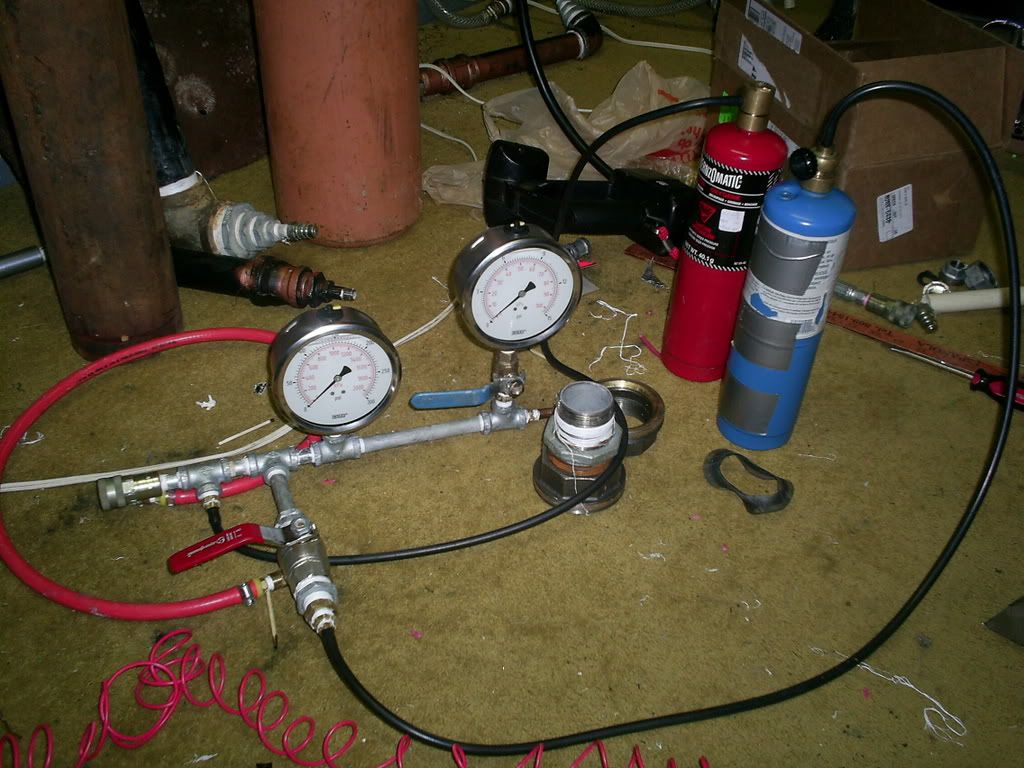 Meter detail. The higher gauge is the 0-15 psig one.
Used burst disks. All 32 layers of aluminum foil.
And the best part of all, the videos. I didn't feel like editing them, so they're shown in their full form, complete with worried parents
http://www.vimeo.com/911462
http://www.vimeo.com/911453
The second one's at night, and shows the muzzle flash quite well.