Miniature Experimental 20x Hybrid - 41mm
Nothing very exciting here, but due to its extreme affordability and ease of replacement (along with a hell of a lot of wire), I can test it up to its limits, which I haven't managed to reach so far, although I have gained some interesting insights along the way.
Specifications:
Chamber
Material: SCH 40 welded steel pipe, 150 psi rated malleable iron fittings
Volume: ~87ci
Configuration: SCTBDC style, with elbow on back for quick reloading and versatility
Barrel
Material: Fiberglass reinforced SCH 40 ABS pipe
Dimensions
ID: 1.61"
OD: 3.500"
Length: 48"
Fueling
My universal fuel meter, capable of up to 20x air/propane, or up to 24x oxygen/propane
Ignition
Ignition device: 3 camera flash capacitors (wired in parallel) discharged through a 1:100 winding ratio coil, for 33kV.
Spark gap: single central gap, ~0.5mm
Sparkplug: 1/2" epoxy filled brass nipple with two conductors, so that current never passes through chamber material
I've tried it at up to 20x oxy/propane, and I don't intend to try it any higher. Unlike most ridiculous claims, this one comes with video evidence.
And here it is!
Also, I have pictures. I had to make a new Photobucket account just to host them because my old one crapped out on me.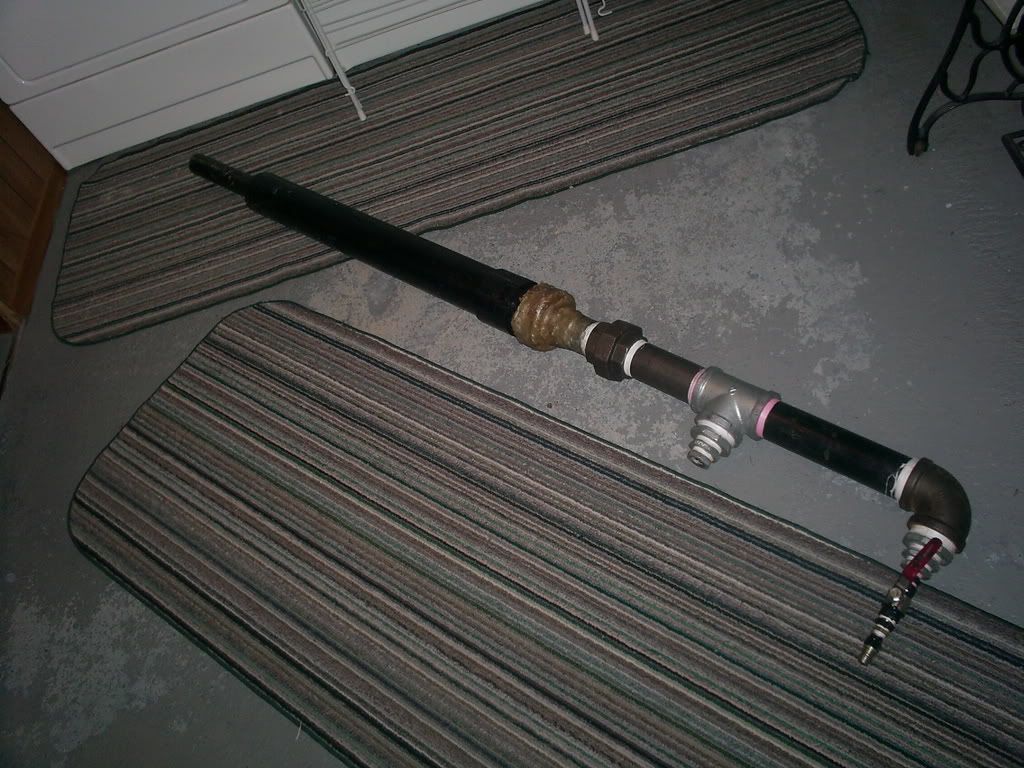 The whole thing, sans sparkplug (it got pwned by 20x)
The barrel, 1.5" ABS inside 3" ABS, with fiberglass filling the gap
The breach. The barrel extends so that it is flush with the sealing face of the union.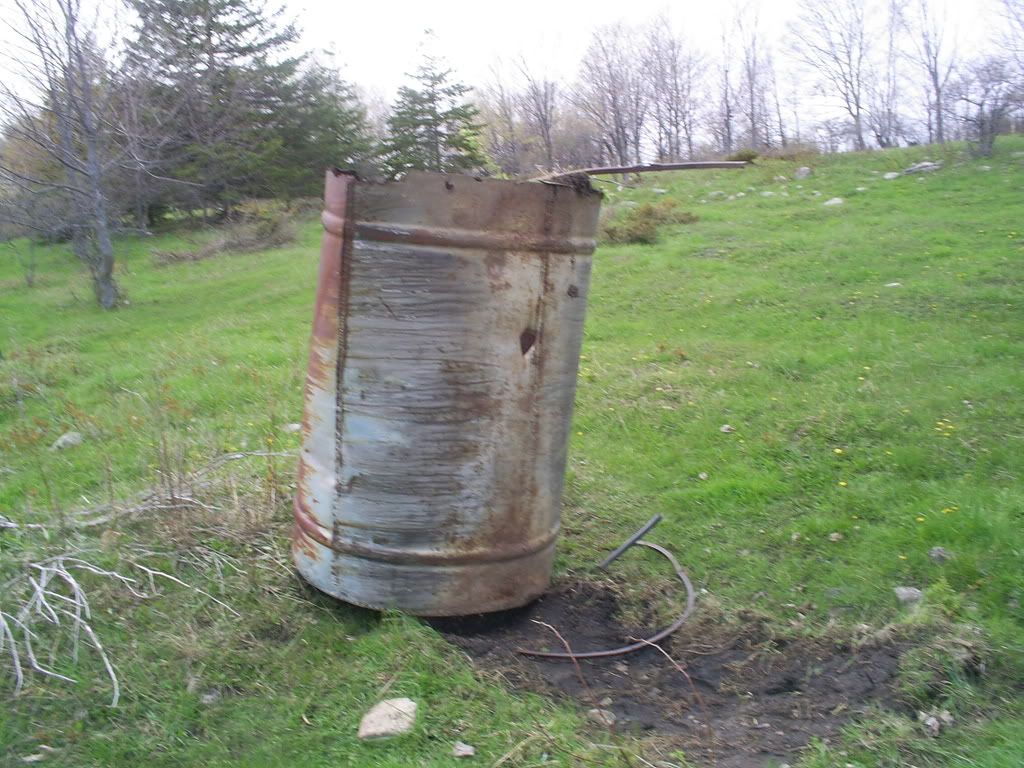 Our target barrel, 1/16" steel walls. The scale isn't quite apparent from this picture, but the barrel is over 8 feet high.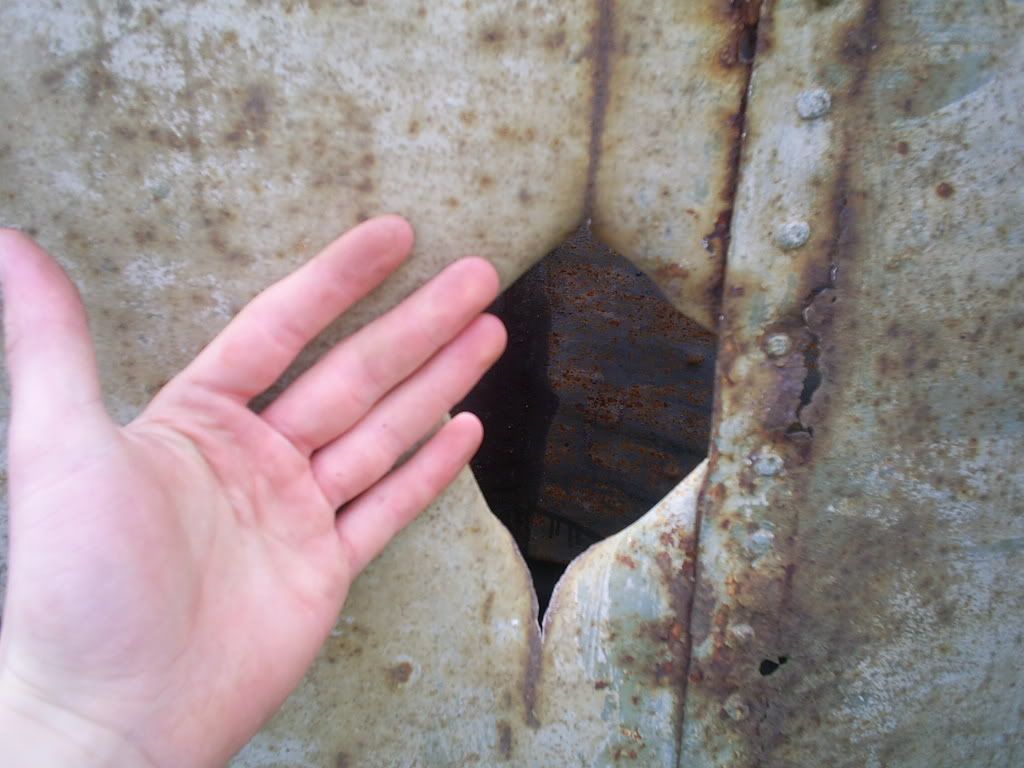 The 3" diameter hole in said target after the impact of a supersonic (~1300 fps) golfball core. The biggest fragments of the projectile after it impacted were roughly 1/4" across.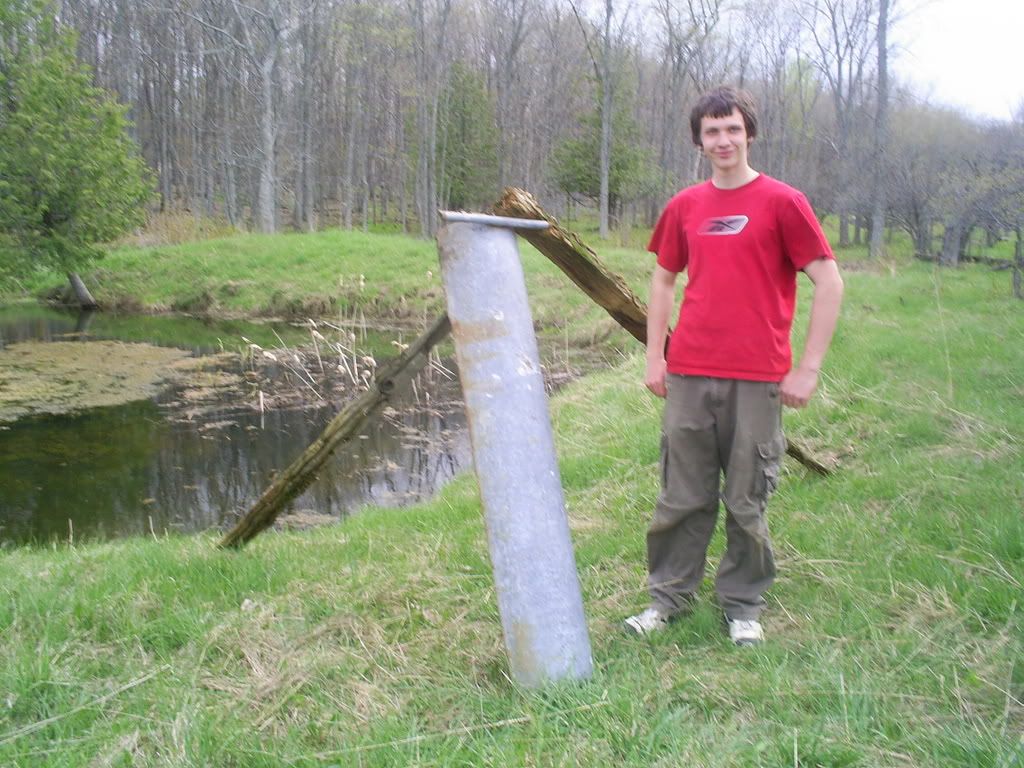 The GHETTOPOD (tm), with its proud creator Kevin, used to hold the camera for the 20x while we retreated to a safe distance behind 4 feet of stone.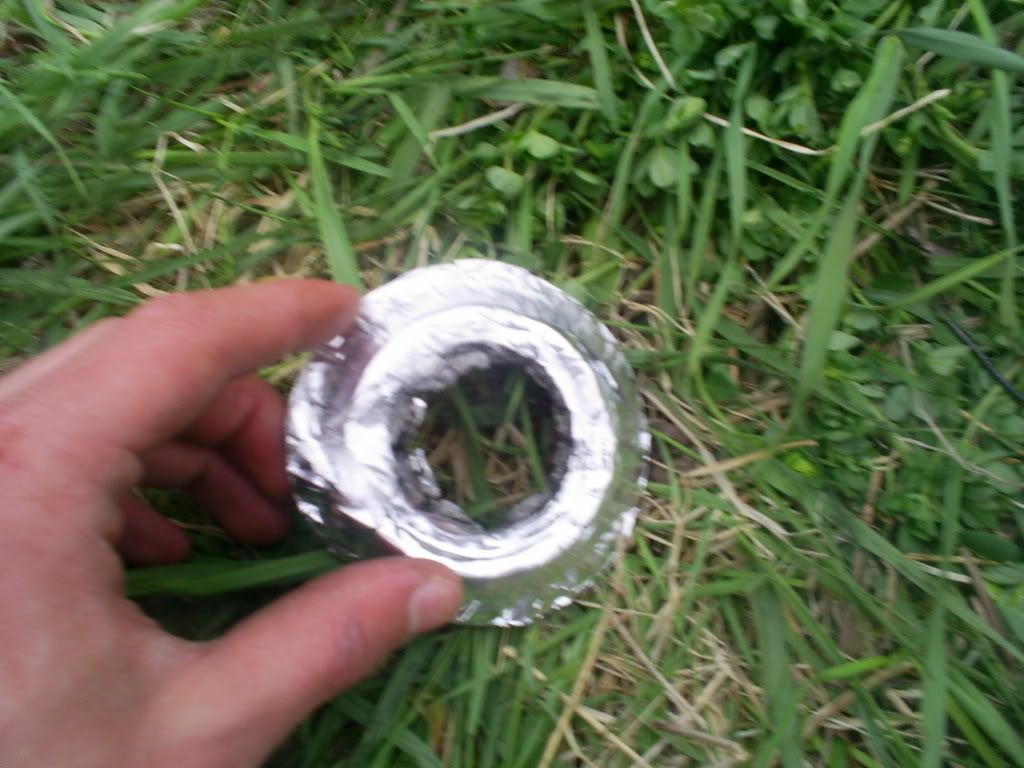 A 64 layer alu. foil burst disk after 20x. I know it should have been thicker, but it was all we had left. With an estimated failure pressure of 1kpsi, it certainly wasn't a pushover, and the total combined thickness of the layers was over 1/8". The fact that there was no apparent detonation at 20x with an OXYGEN/PROPANE mix says something about our current knowledge of combustion, in my opinion.
Enjoy, and for God's sake, watch the video.
EDIT: new, longer video.
[youtube]http://www.youtube.com/watch?v=fHzfkUj0W20[/youtube]