I feel kinda lame posting this after Larda's huge win but i will anyway
It's a three piece stainless hybrid that i made about 4 months ago its 150ml Capacity.
Manually machined from S/S tube (apart from the brass adaptors- burst disc union and spark plug)
It is designed to operate at 50x however has only been fired at 9x (air supply).
It puts foam ear plugs through one side of a paint can! It also scares the crap out of watermelons!
.50 Cal, Aluminium barrel,Piezo ngk ignition,teflon burst discs, urethane burst disc "disc".
<a href="http://s182.photobucket.com/albums/x281/Combustation/?action=view&current=HybridPicsMKII003.jpg" target="_blank"><img src="http://i182.photobucket.com/albums/x281/Combustation/HybridPicsMKII003.jpg" border="0" alt="Photobucket"></a>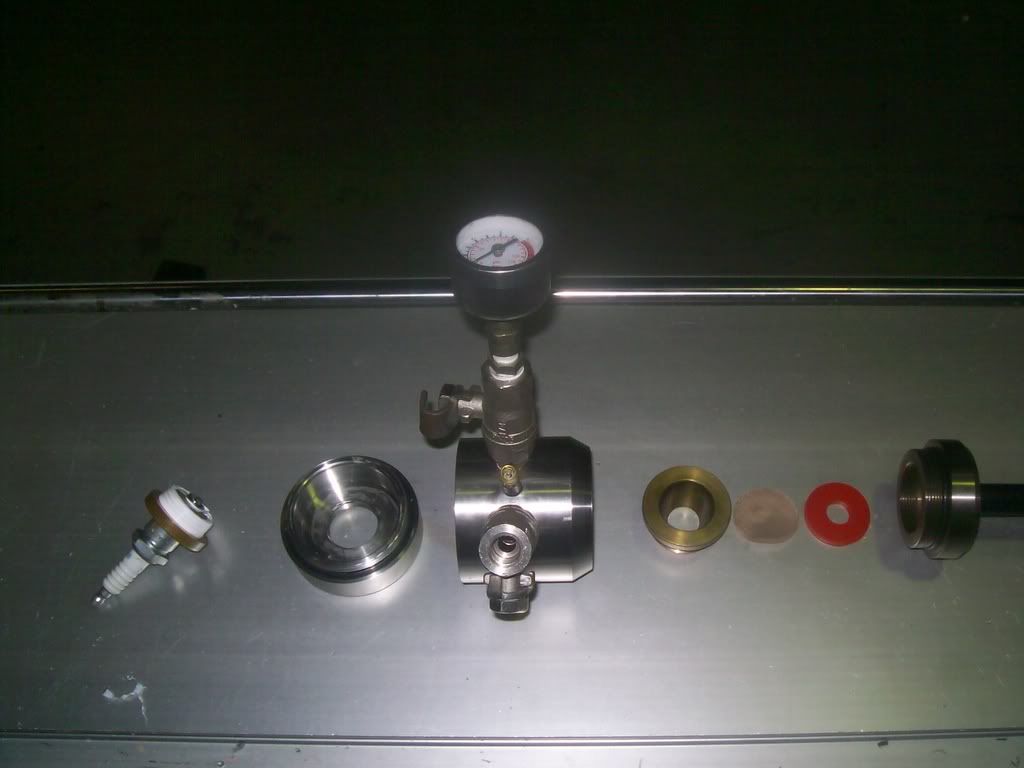 Hope you likey
http://uk.youtube.com/watch?v=L32a6K37YqY