Hey guys. I've been really busy for a while now, mostly from homework, so I haven't been able to post this yet.
This is the hybrid that I've been working on for a LONG time now. I bought the first parts in august last year.
I finished it (to this point) about a month ago. Because of homework I haven't been able to shoot it other than a couple dry fires. I'll update when I get some damage pics. 
Specs...
Chamber- 2" x 22" total
Barrel- 1" x 60"
Ignition- 60,000 volts through an automotive spark plug
Breech- 1" union
Other features...
Trigger is push button on top of back grip.
Safety is under oxy tank.
Fueling through quik connect.
I really like how the brass, copper, and tank color contrast the paint.
Now for some pictures!
Here's the gun before paint...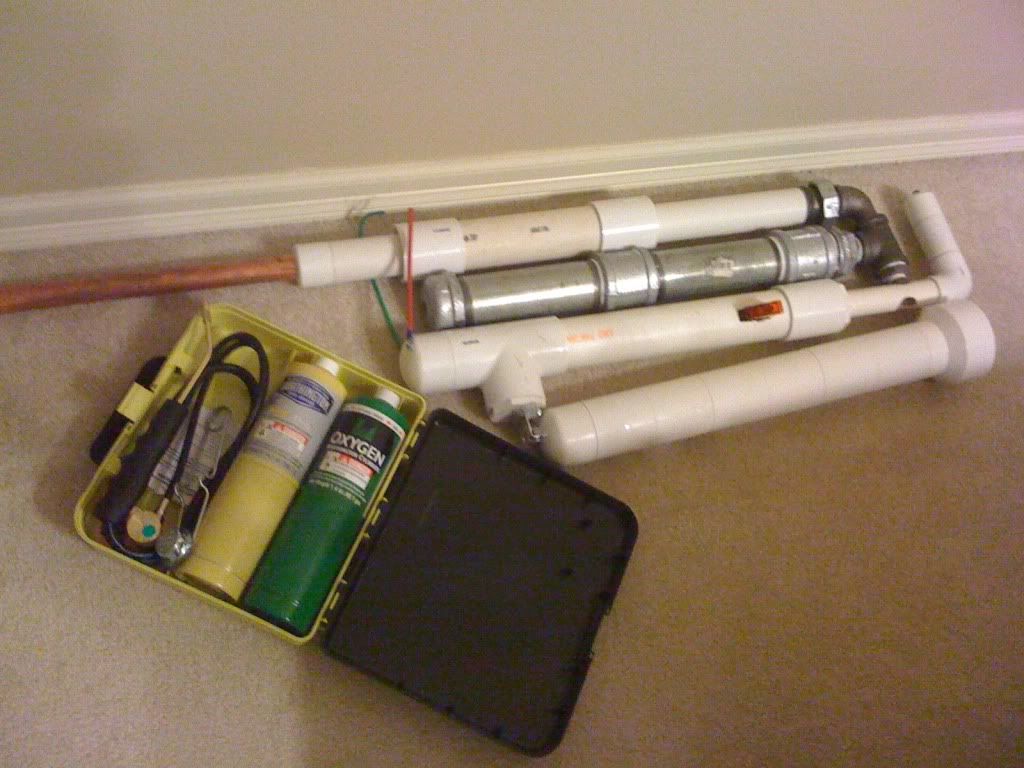 Here is the mapp gas meter...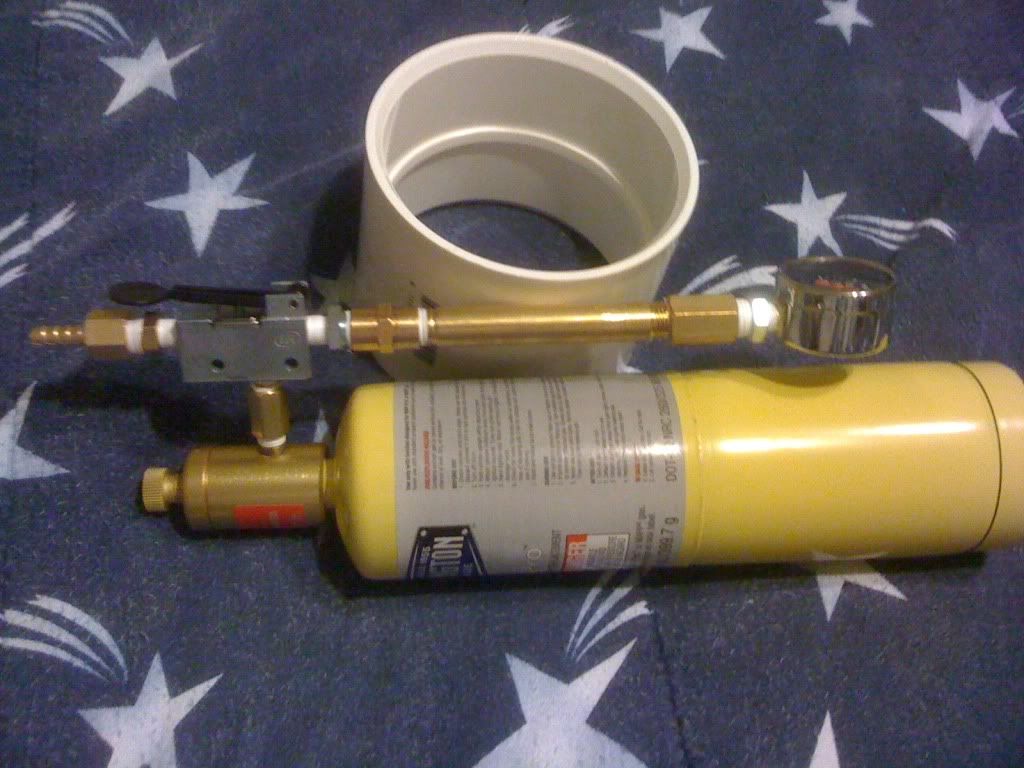 And the oxygen meter...
The finished gun, minus the stand...
The barrel was somewhat polished and then put clear spray paint on it...
I chose black and almond for the paint...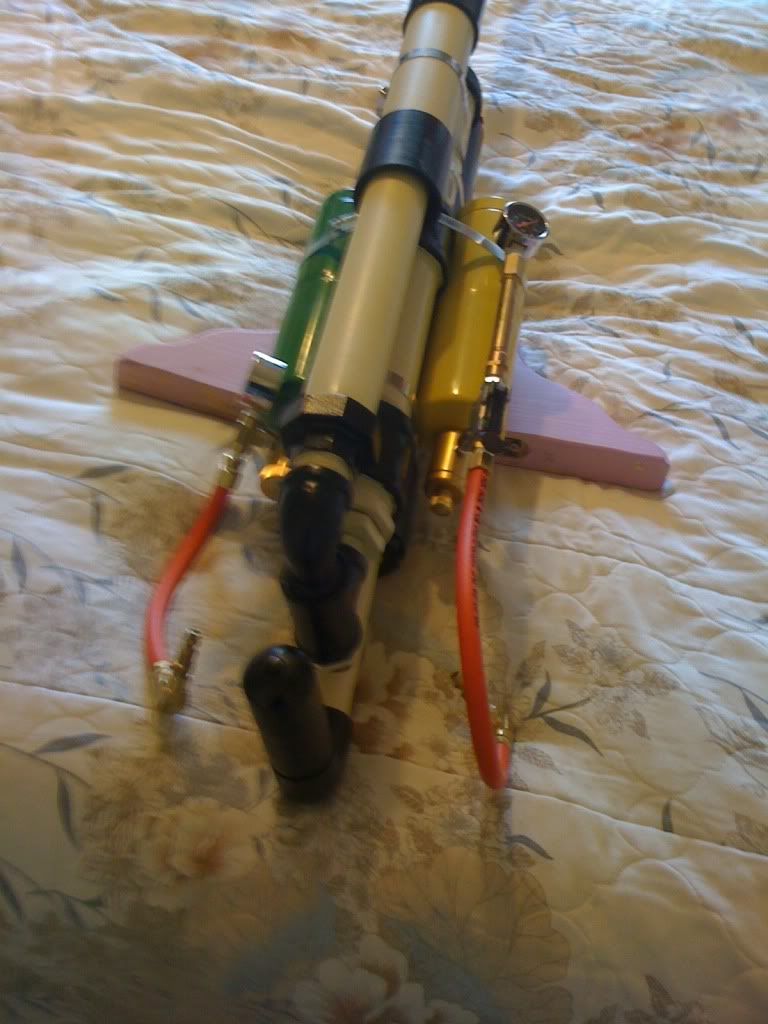 Bottom view...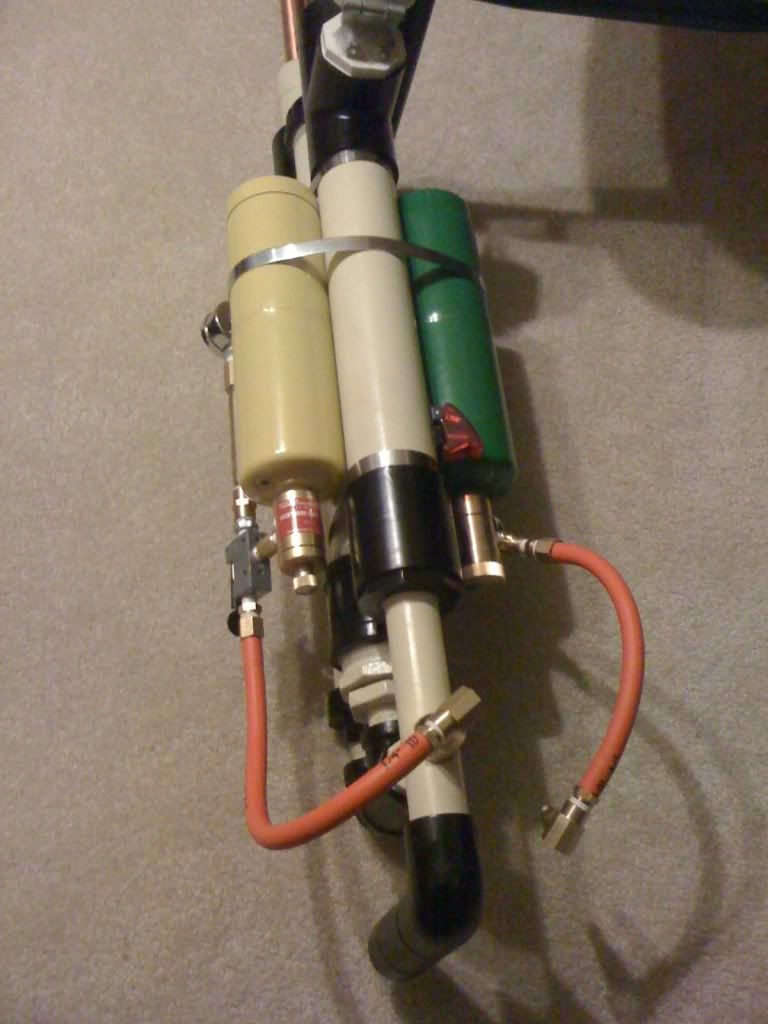 Front left...
Front right...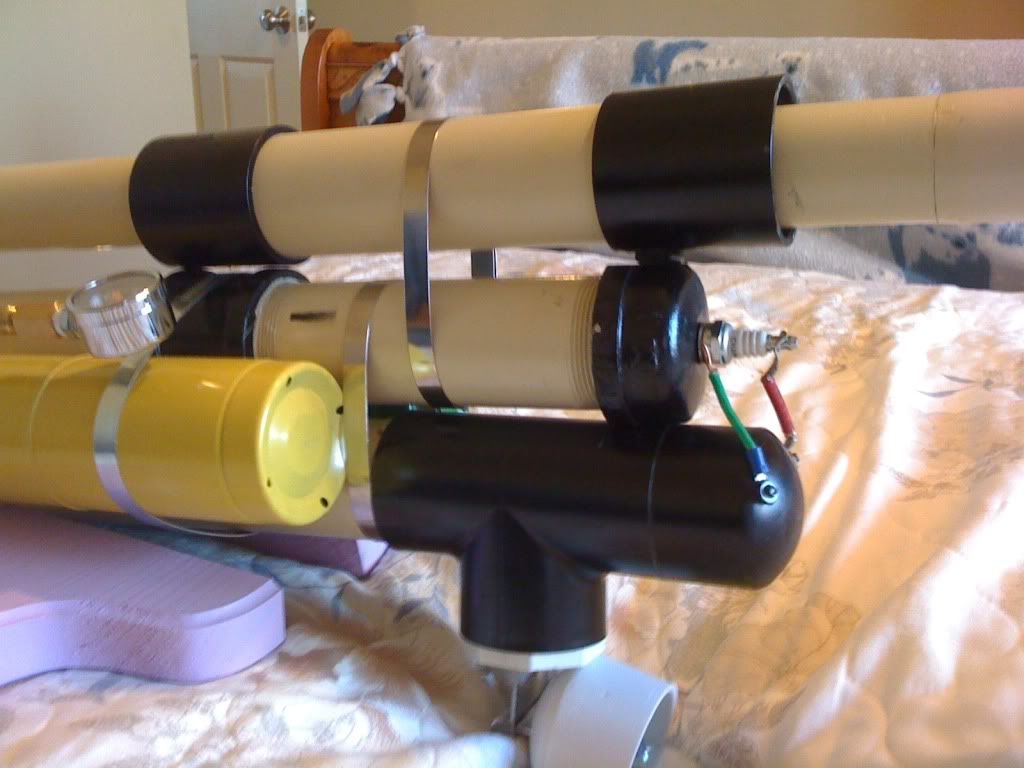 Left side...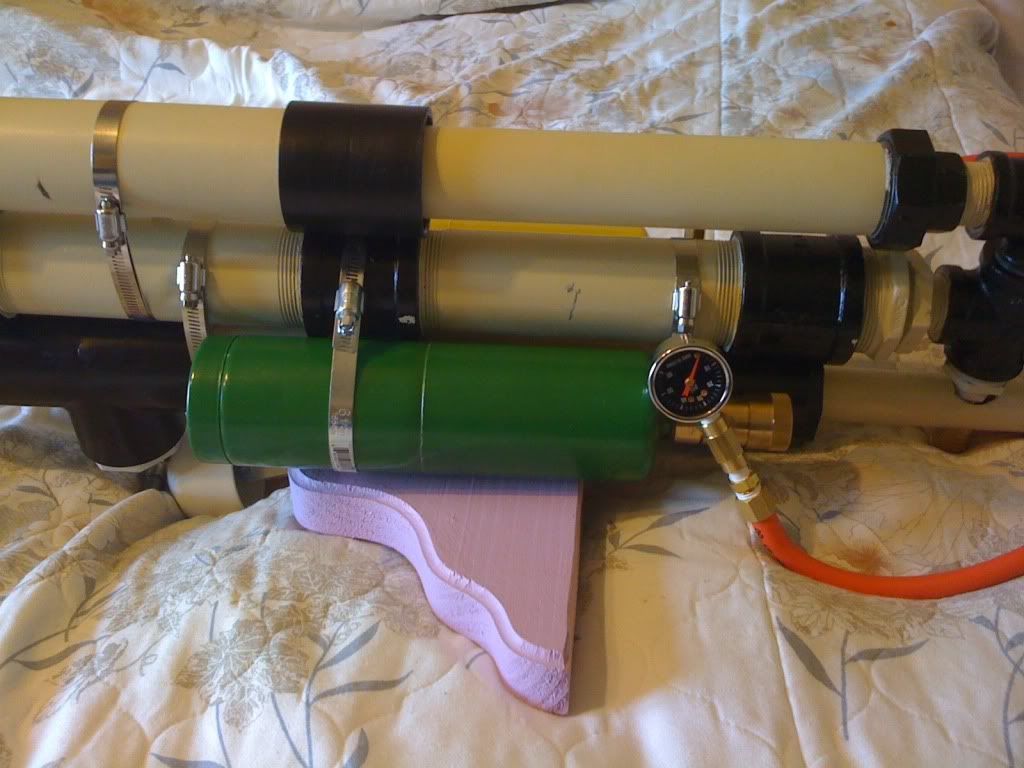 Right side...
Tell me what you think! (I know you will.)