Anyway, after some thinking, i decided to make a hybrid. My first. I wanted more power but due to some leaks and that my syringe numbers have rubbed off i'm not too impressed.
I've tested it up to 5X and it's loud but the damage isn't too impressive. Again due to leaks and my syringe.
I have a feeling that some air is leaking through the wires and my shock pump's check valve is messed up causing it to leak slightly.
Specs:
Chamber: 15mm copper x 10.8cm
Barrel: 8mm OD 6mm ID of aluminium. No idea of the length, probably about 15 inches.
Burst disks: Sheets of packaging plastic.
That's about it.
The whole gun with the piezeo attatched:
Close-up of the chamber: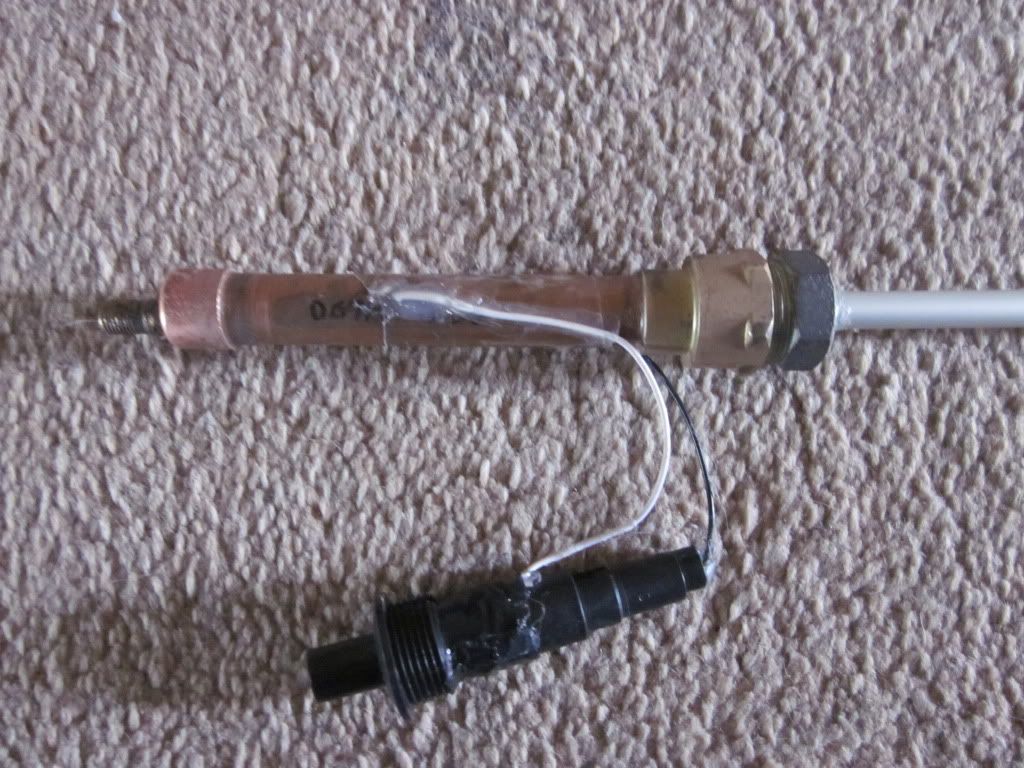 Looking down the barrel which is a 1/2 to 1/4 inch bushing with the barrel glued it.
The rubber washer in the 1/2-15mm female straight: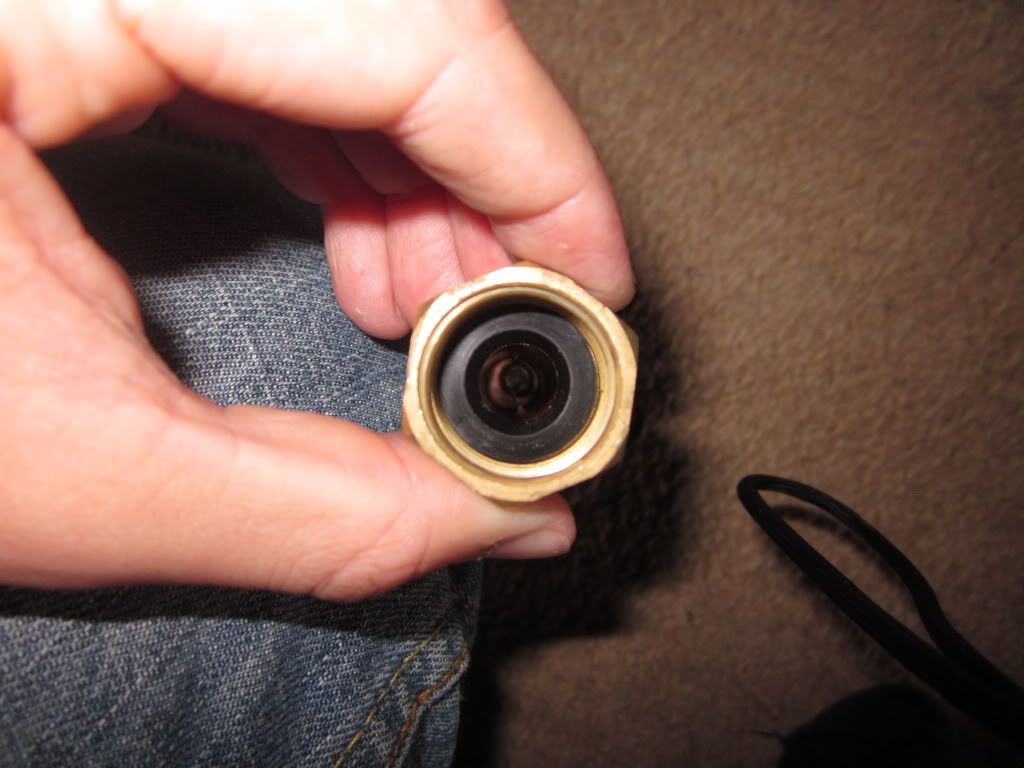 Damage, Top one is a .25g BB and the bottom one is a .22 Bisley practice pellet with the skirt widened.