This is a hybrid cartridge, and its also my first hybrid.
Butane is the main fuel, and I pressurize it to about 25 psi. Fires consistently, not one shot has failed yet, and I have fired it maybe 78 times now... It is 3/4" ID pvc, and about 8" long.
Pictures.
Side view.
Rear view.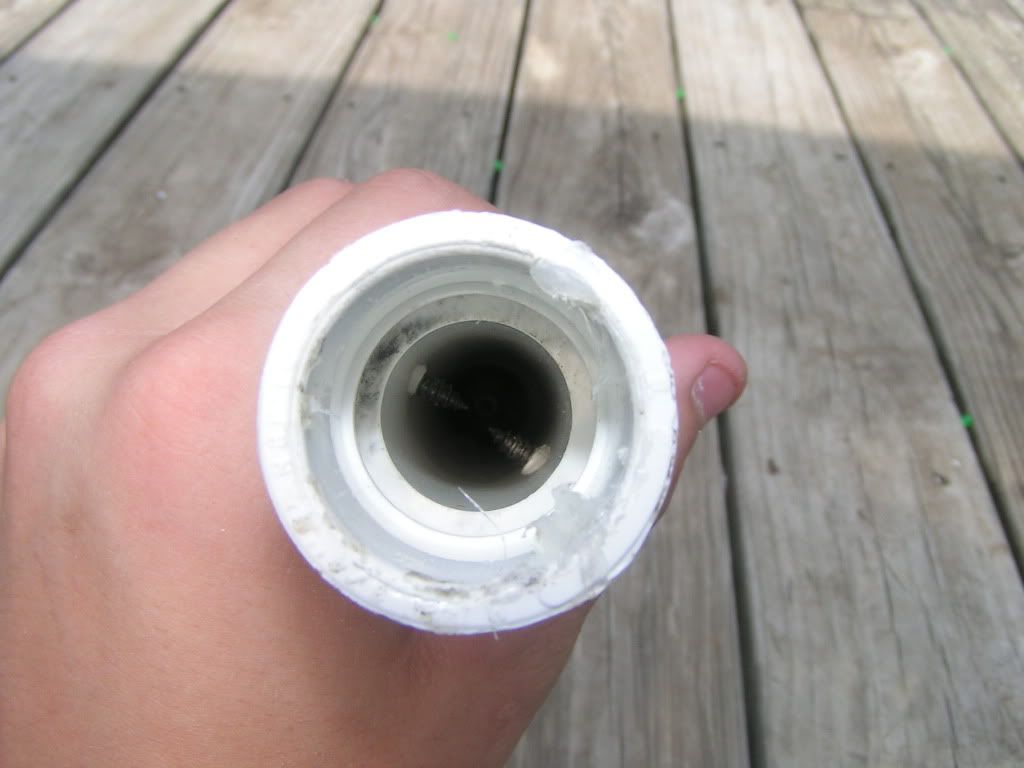 The spark screws, I know they are hard to see but they do exist.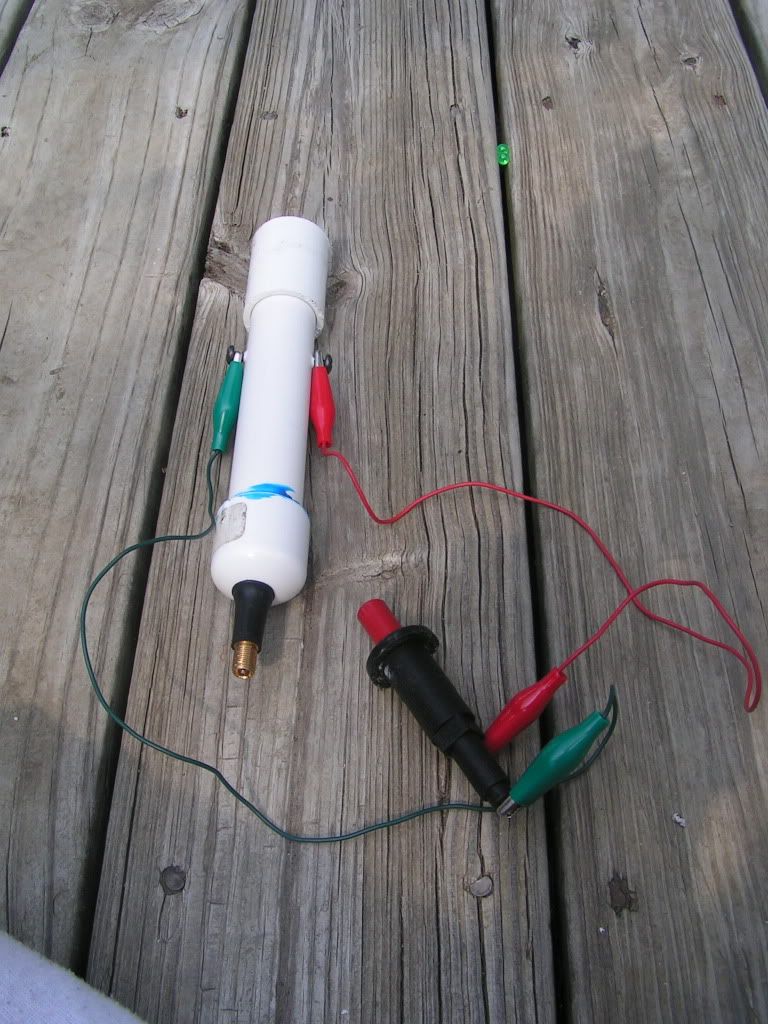 Full with igniter in place.
I hope you enjoyed looking!